Tael wrote:
Thanks Vet, downloaded as I organised said folder today
- Tael.
And here are a few more for your folder.
hownowbrowntau wrote:
Brilliant stuff yet again mate!...I just have one question for you. How do you find your miniatures in all that foliage?
Fortunately I have been blessed with God-like powers, and have the ability to look down on them from up high. This usually solves the problem for me but not always. I did have one case where I found a unit hiding in a patch of woods while cleaning up after the game. I had cleverly placed them there in the hopes that my opponent wouldn't notice them there, and then promptly forgot all about them myself.
hownowbrowntau wrote:
But seriously for a moment, there's a reason the backs of all my kroot bases have a highly visible red stripe on them!
That's a good idea! It's a good thing that you used red and not yellow, since you would have been showing your yellow streak to the enemy every time one of your units ran away. But seriously I have all my special weapons in my IG army painted with Bright copper colored details on the weapon for that same reason. Nothing is worse than discovering that your plasma gun is out of range by one inch because you accidentally placed that model in the second rank.
Gelatinous Bamboo!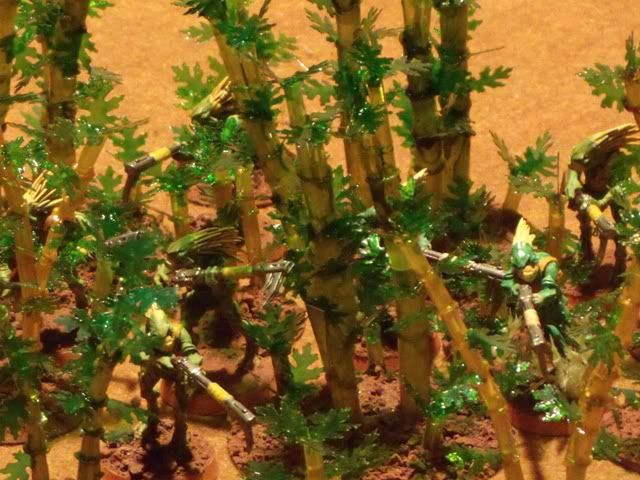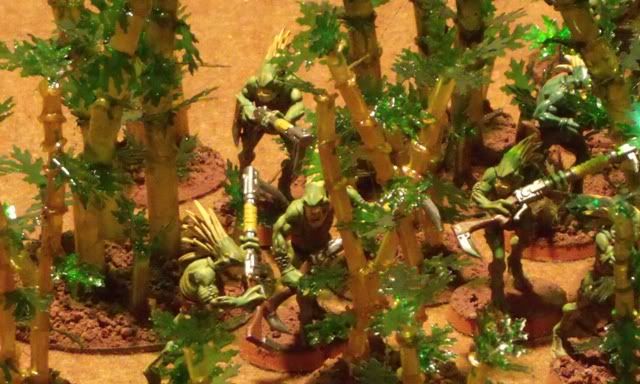 This project took a lot longer to do than I originally thought it would. Not because it was hard to do (because these were very easy to make), but because life kept getting in the way. Nothing big you understand, just a long series of small distractions. Unfortunately I am easily distracted by shiny objects, and frequently get sucked into other interesting projects.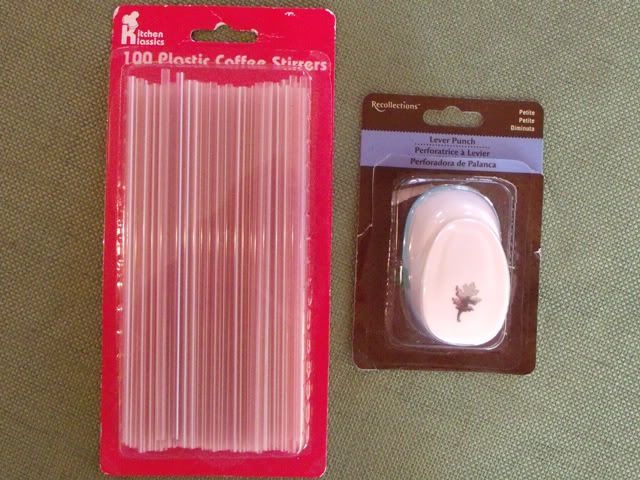 I started with some coffee stirrers (a few regular straws for the big ones), and a new paper punch that I got on sale for $3.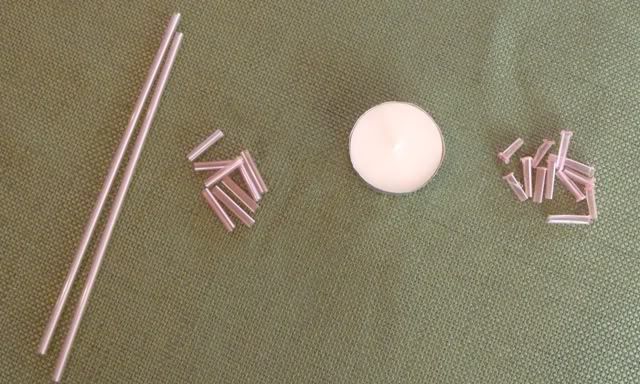 I cut each straw into about eight pieces (just make sure that they are about twice as long as the desired length of each segment when finished). One end is flared out using a candle to melt the plastic. The other end is then tapered in by pressing and rolling between your fingers.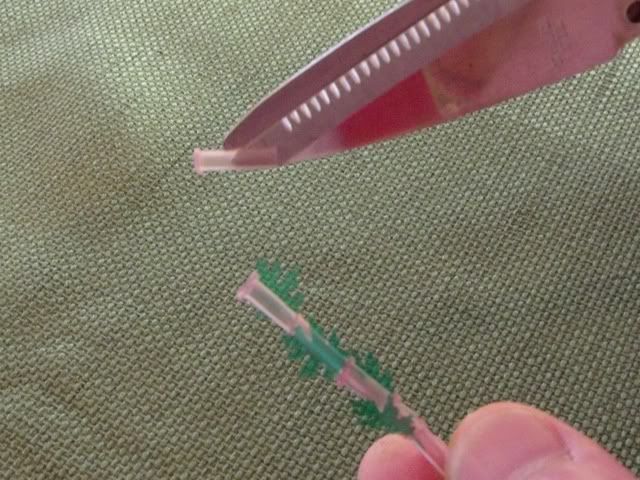 If you cut a slit about half way down the straw this tapering process is much easier. Then simply stack one inside of another till you reach the desired height of plant. I used a little hot glue on each joint, and inserted a leaf stem into the joint. The straws are very flimsy on their own so I used a lot of glue to support them internally. I painted the whole thing in one solid color since the leaf, and stem were made from differently tinted plastic, and provide contrast on there own.