Ok, moving on. I now have material to work with. I'm gonna go for kind of a saucer shaped pad as I think it'll look pretty Tau. So the tool I start of with is just a pice of sandpaper.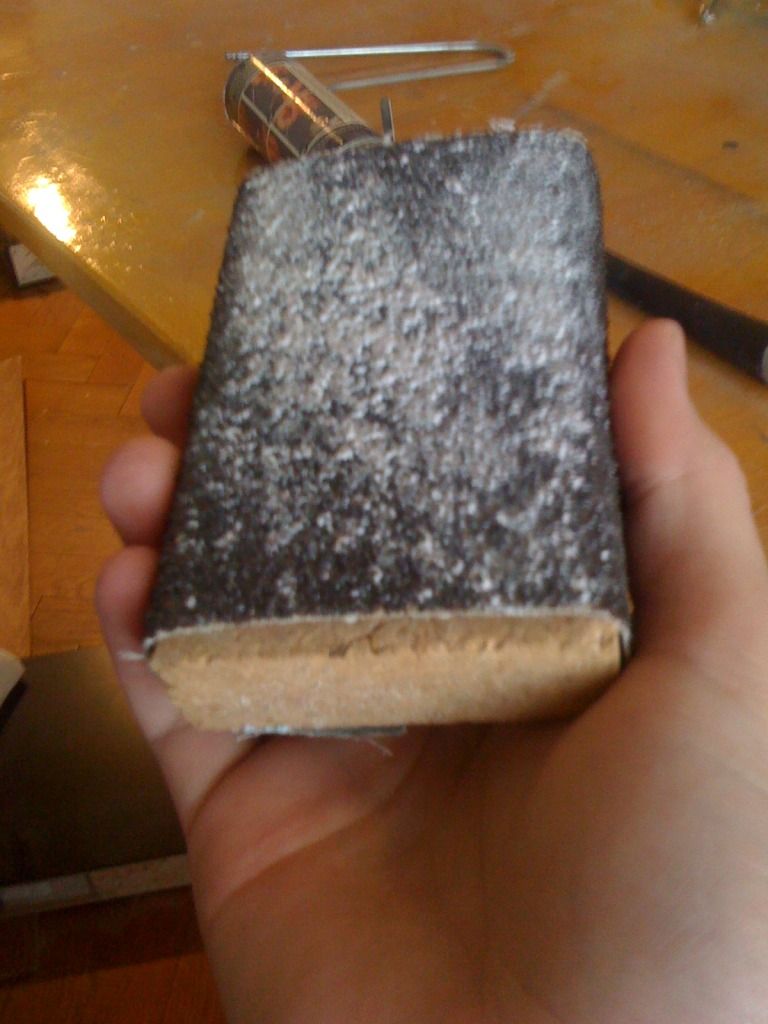 As you can see, scraping away with sandpaper can get pretty messy, although if you kick ass with the vacuum cleaner it's not that bad.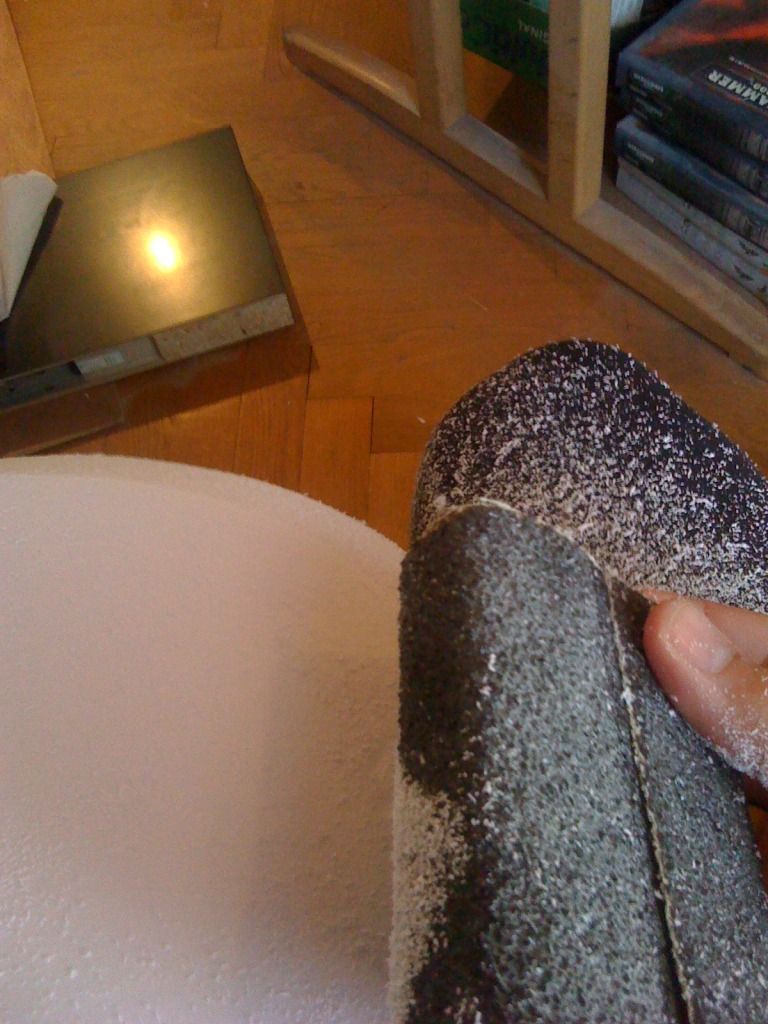 Getting the right shape takes time and I constantly check my progress just to be sure that I don't scrape off too much. It's a real pain if you do, you'll get a smaller shape than what you really want, so then to fix it you kinda have to expand the shape again with filler.
If you can save time, do it.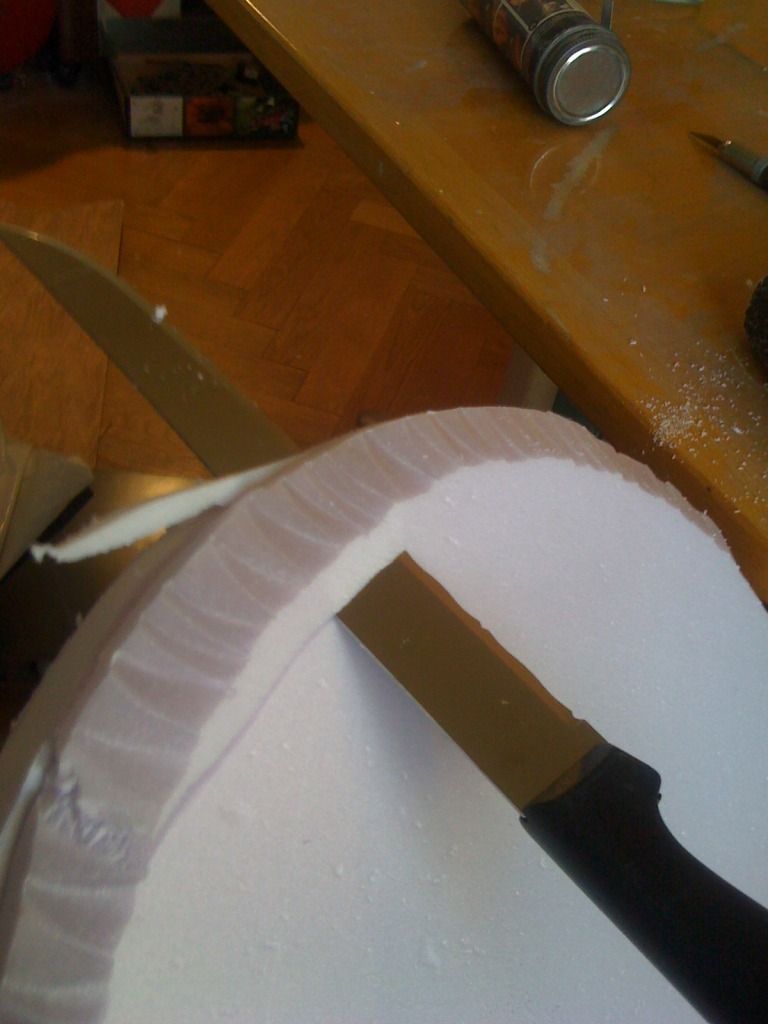 So after going nuts with sandpaper for a while it started to come out as I imagined it. It doesn't look very nice yet but we're getting there.
No point in having a landing pad if you can't get up there. It needed a ramp. I wasn't too sure about what I wanted, so I started out by cutting out three blocks of foam. I made sure they were wide enough so that I could cut into the shape if I wanted to, and also long enough so that the slope wouldn't be too steep in the end so that models would fall over.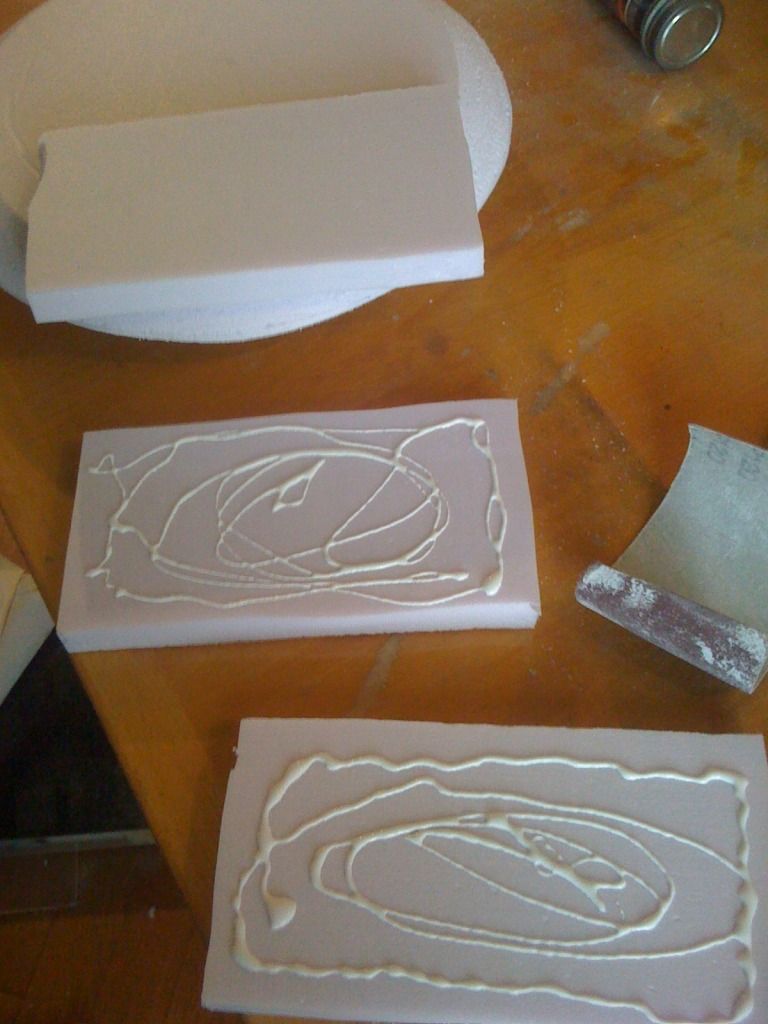 First I had a go at it with sandpaper. I know, it's beautiful.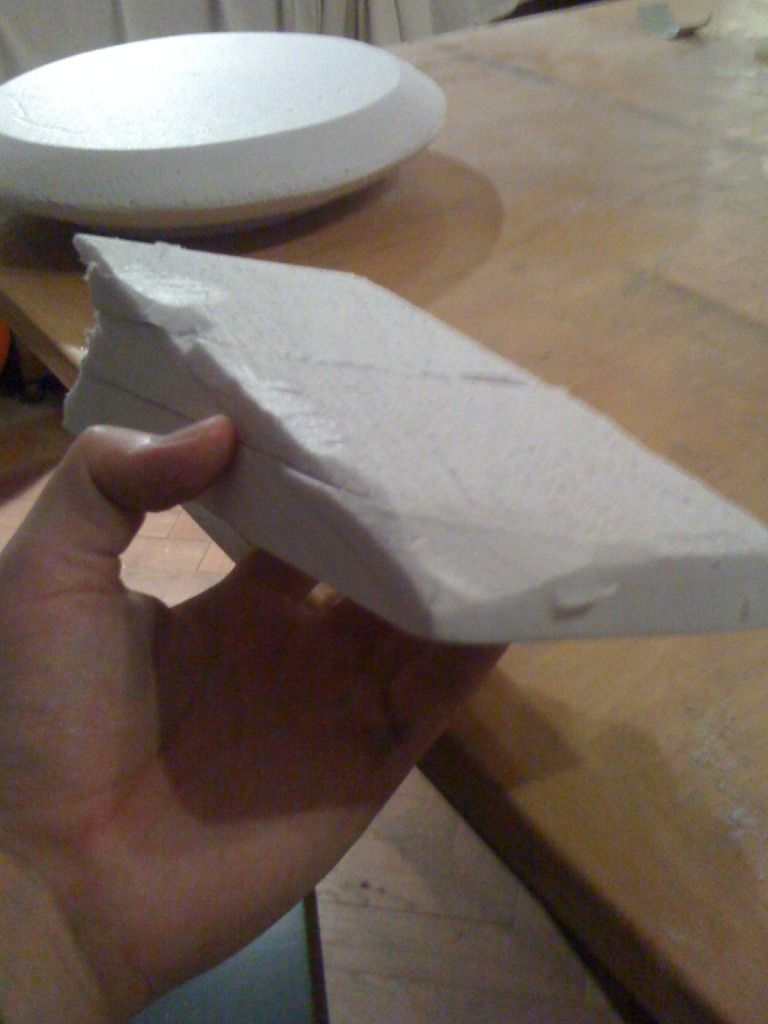 As you can understand, I was not to happy with the looks of this. But whatever, some idea was sure to come up, so in the meantime I turned to the pad to draw out the texture.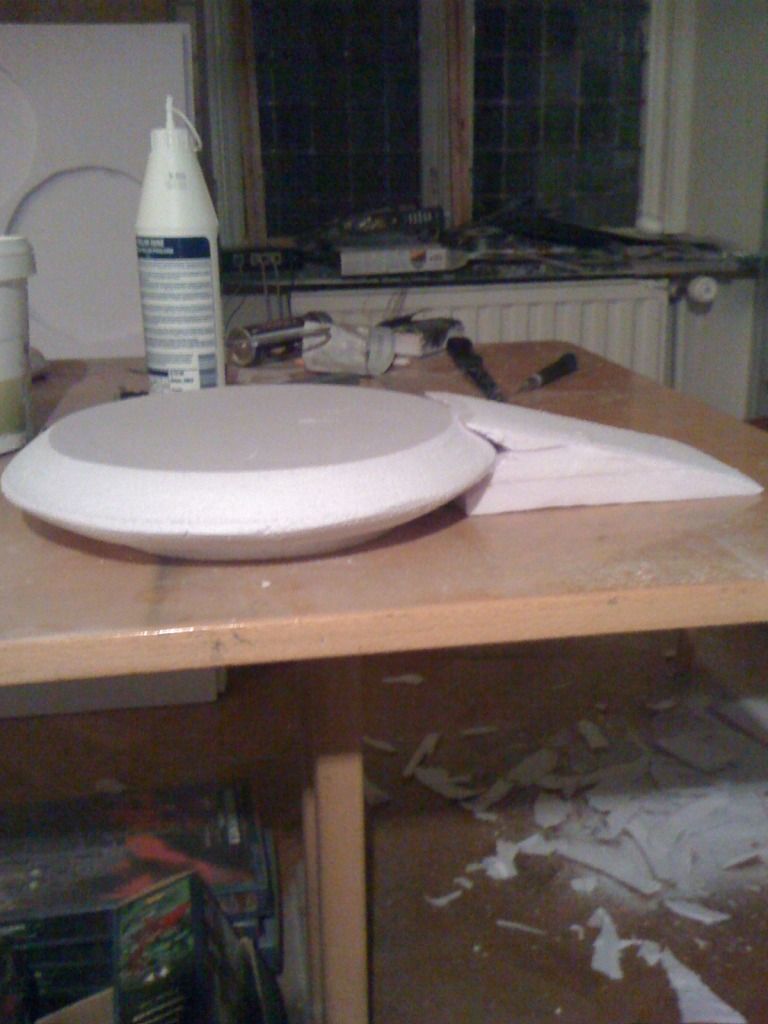 I just start with a pen to mark where I want the lines to go. I go with 90 degree angles all the way.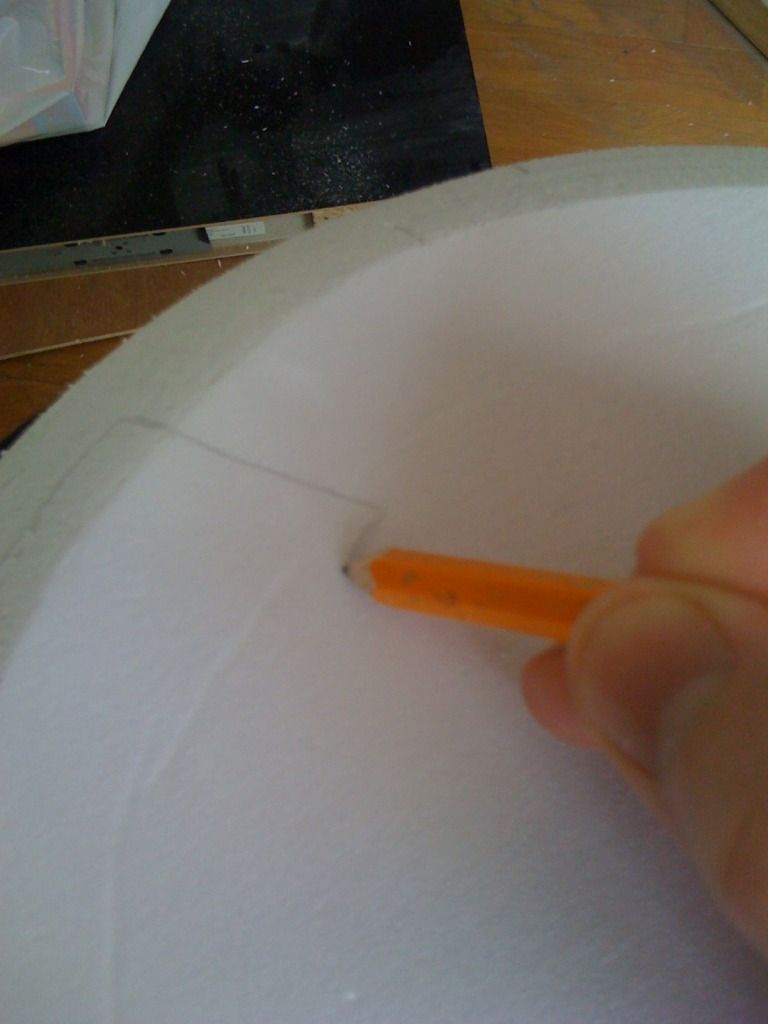 The next step is to cut the lines out with a knife.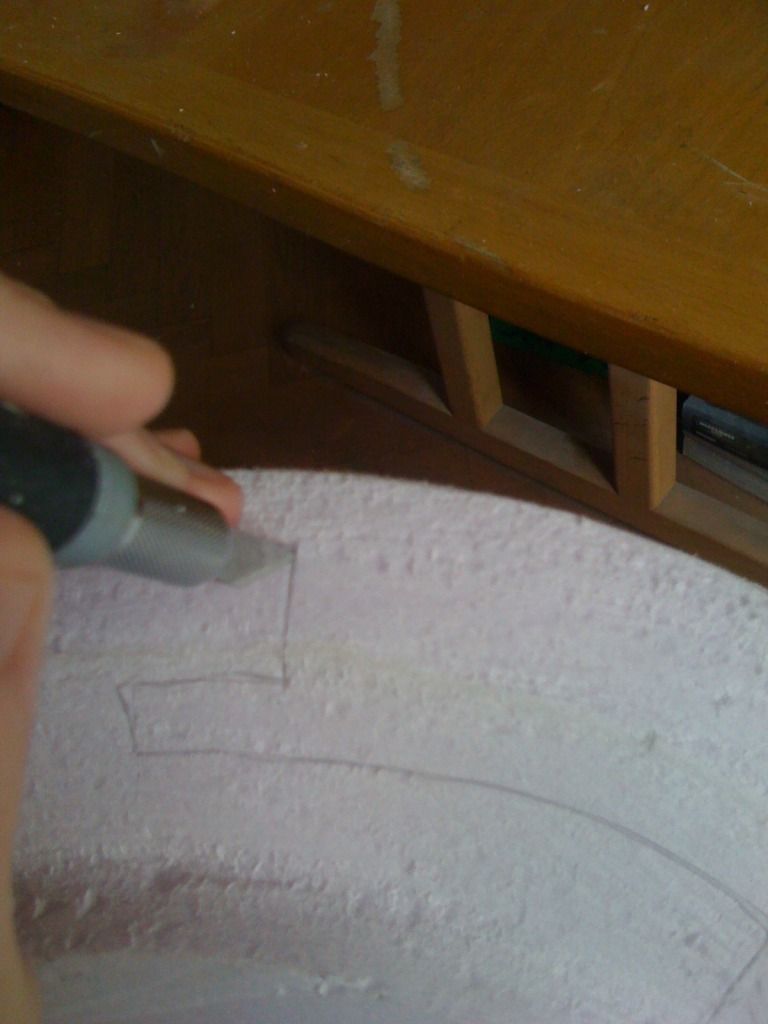 Lastly I widen the scores with a modeling tool. If I don't I wont be able to see them when I have applied the filler.
And then it hit me what I wanted to do with the ramp. I wanted it to kind of arc upwards into the landing pad, it was just sooo Tau. So I went nuts with sandpaper again. I gotta say, it looks pretty good. If it looks good at this stage, when you only have the shape and nothing else, no filler or color yet, you can pretty much be sure that the end result will be decent. I will erase the gap between the ramp and the platform with filler at a later stage.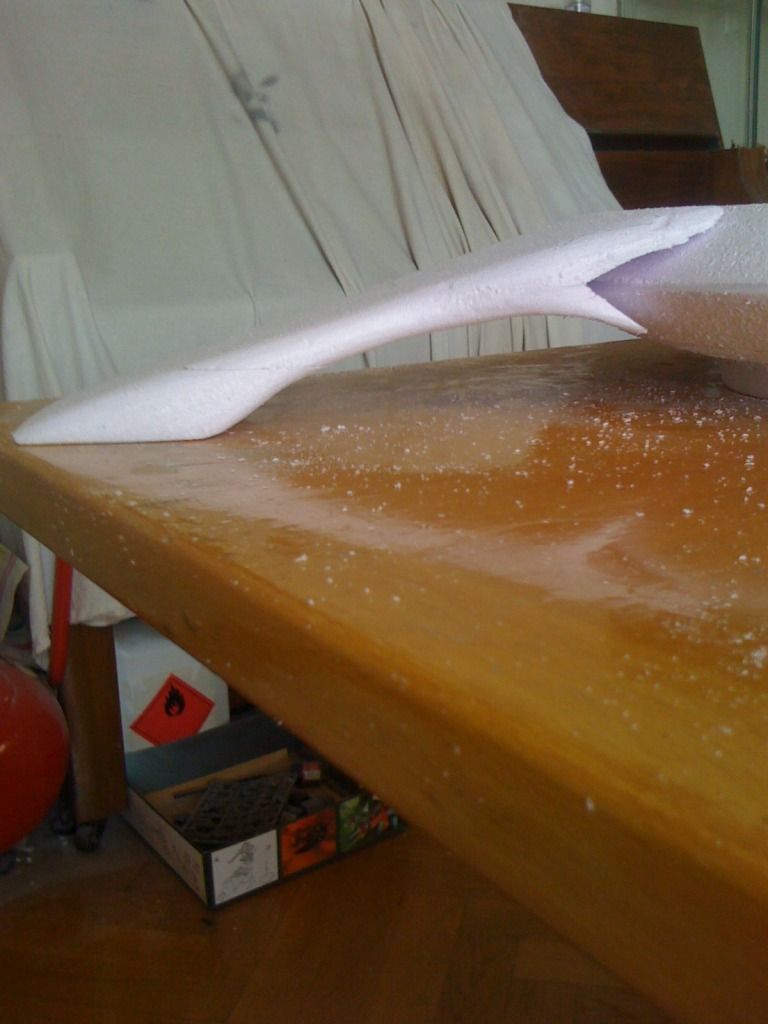 Thats it for now, have a good one!