Hey, I'm back with some sorely needed updates to my army pics. These are some photos that have been sitting
in a folder on my desktop for some time...I've painted way more since, but haven't taken pictures. I'm working toward
getting may army painted for the Games Day Tournament.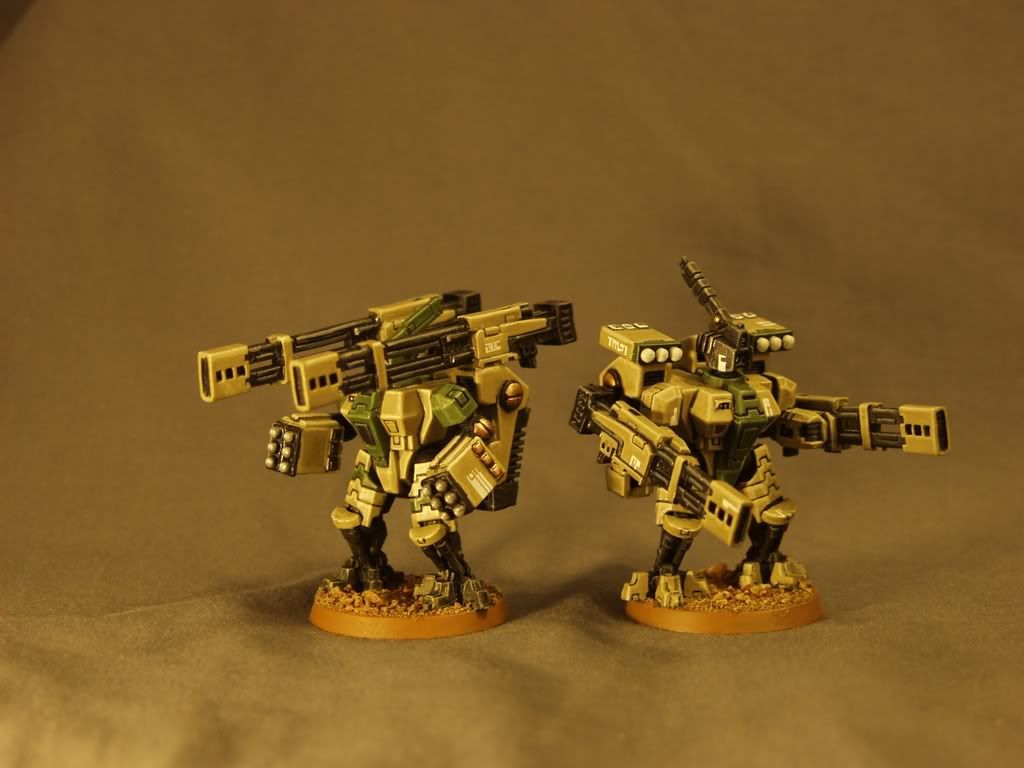 I'm especially pleased with my kroot and take them to every game. My crisis suits are my star players but the fire warriors end up doing all the work, like taking objectives or table quarters, and taking the brunt of enemy assaults while the elite battlesuit teams jump away to waste more foes.
I hope soon to get a group shot of the whole lot as well as the new things I've painted (piranhas, one more devilfish, and two new deathrains)
An approaching tournament is a great way to motivate to finish painting an army. I've set deadlines for myself, making sure each day I do something to reach the goal of completing the army.
My next project is completing a Blood Angels army. Maybe I'll post pics of that too!