Hello everybody,
I am 36 years old and live in Germany and have to excuse for my bad English.
Its been a long time since I last used it.
My first contact with Games Workshop was in the mid 90s of the last century. (W40K 2.Ed)
In the last years I was absent from the hobby but recently I became infected again.
Especially after a friend of mine got himself a new Chaos Marines army.
He was one of those guys who said: never ever again…!
So I looked in my bitzbox and found some firewarriors and an unopened crisis box.
As I really liked the background of the tau and have seen some great conversions in this forum I made my decision.
I will build a tau army with a lot of allied troops.
Here are the first pictures what I have build so far.
My PIP-stealthsuits: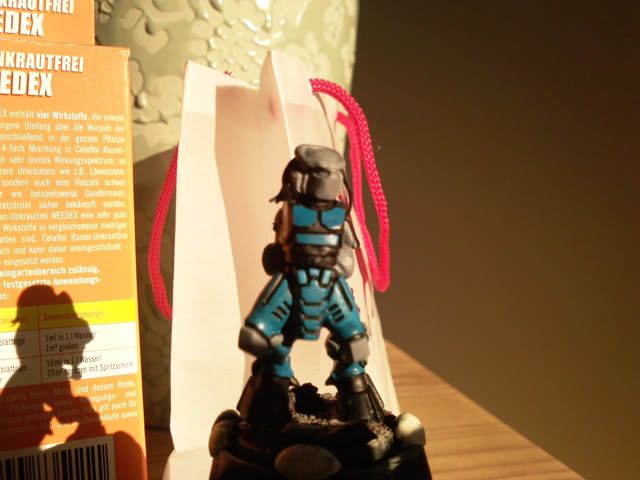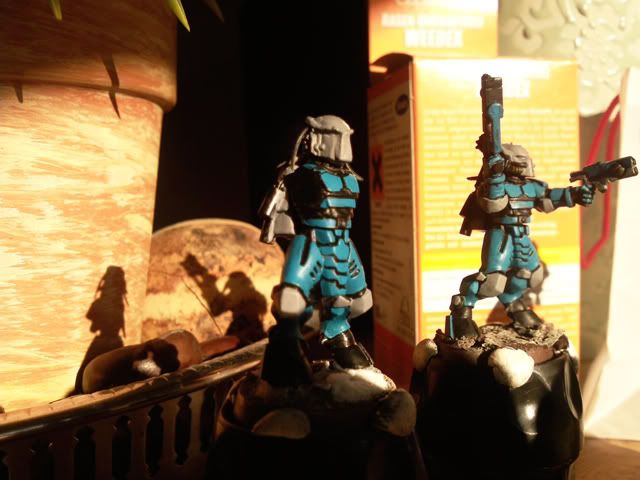 My wip gue´vesa: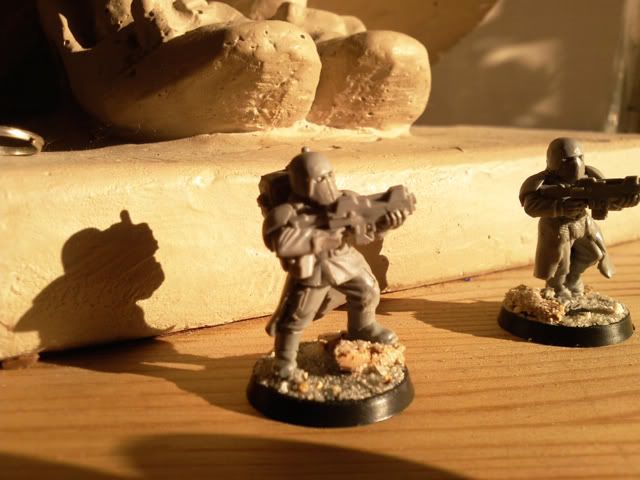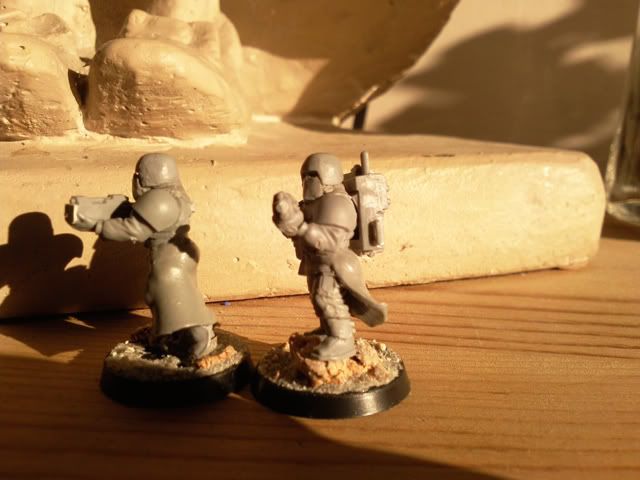 Any c&c is welcome.