Hello fellow Tau commanders. With the new codex around the corner and new plastic Pathfinds coming- I slapped these together. Patience is a virtue from what I hear, but I think 8 years is long enough. So... here is a place I hope fellow commanders will post their custom Pathfinder teams. Don't let those FW team bits go to waste! This hobby can be very pricy, so get the glue and green stuff flowing!
I wanted them to look very spec ops, like any ODA team the United States Army uses. I thought using scarves around the neck would look cool. They have pouches high on their chest like the MOLLE vest of current war fighters and the Sniper (rail rifle) has a huge back pack with sleeping mat/prone support. See what I can do when I get them painted.
I Have not got to doing any of the drones yet, once I get the codex to see what they do (and my box of new pathfinders) then I will use up some extra bits I have.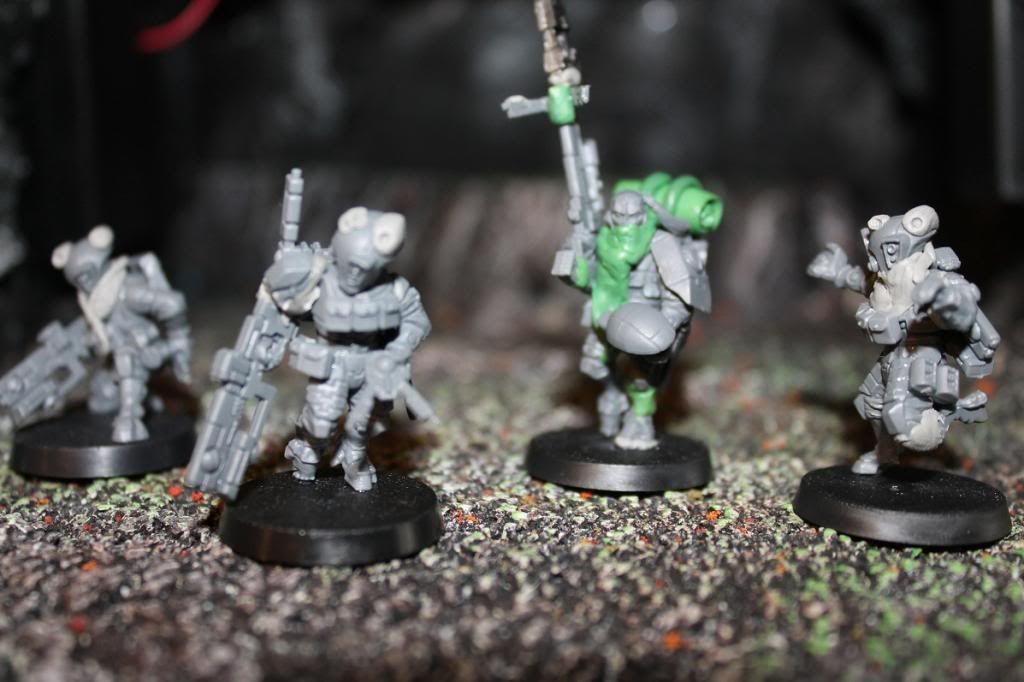 EDIT:
The marker light clusters are located on the helmets, I would think where ever the operator looks is where the light should go, I want to make then look like PVS-14s for the tau, maybe even a VIPER fpr the Shas'ui. The viper is a hand held laser targeting system used by forward observes in the army.