Hey all,
I've been an avid reader of ATT since its roots as MTT back when Fish of Fury was all the rage. I have long admired and enjoyed the works of people on these forums.
Without further ado: here are some of my own. I'm pretty pleased with how the white armor of the battlesuits came off: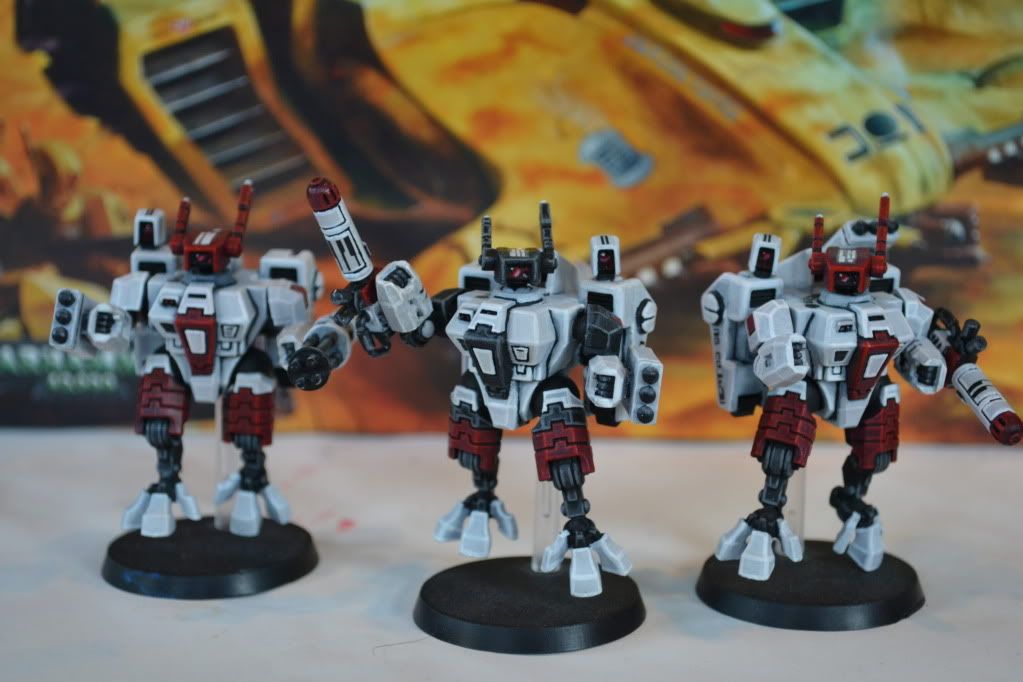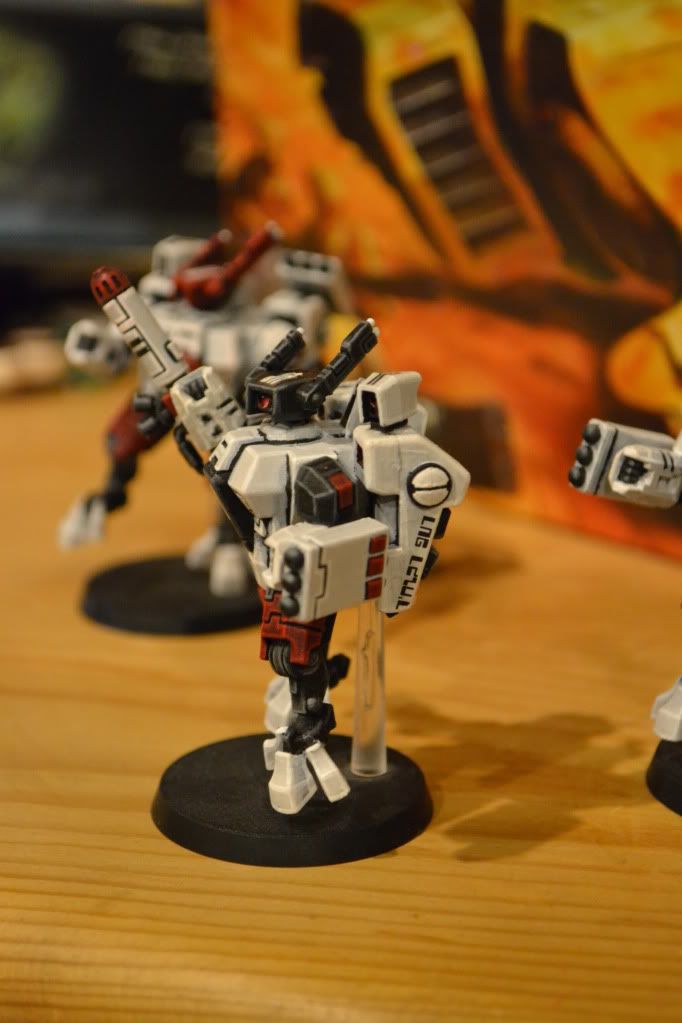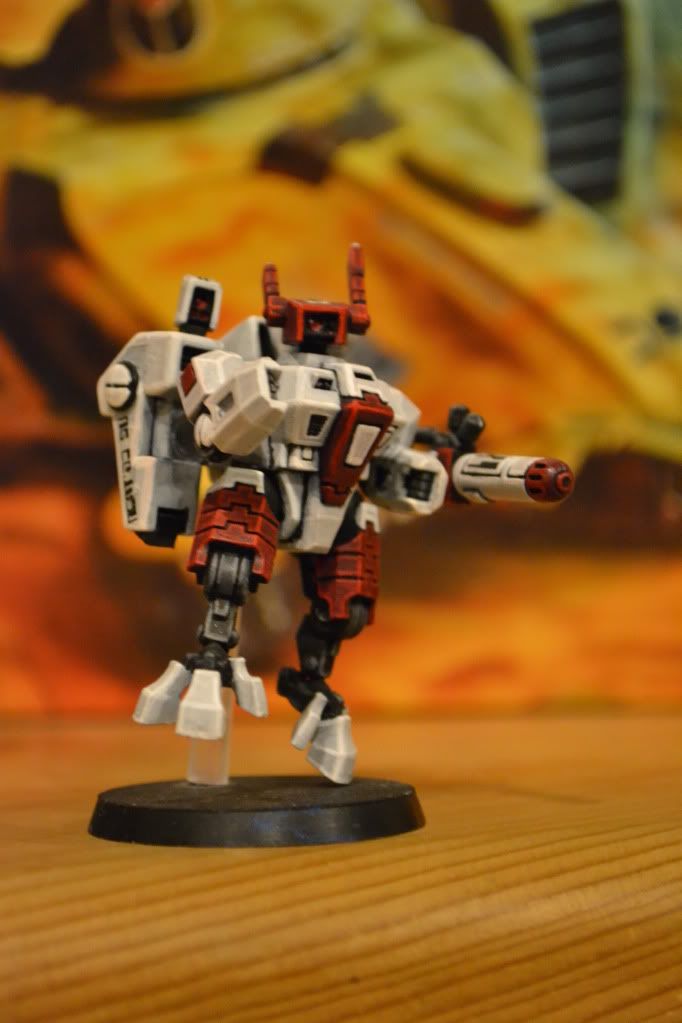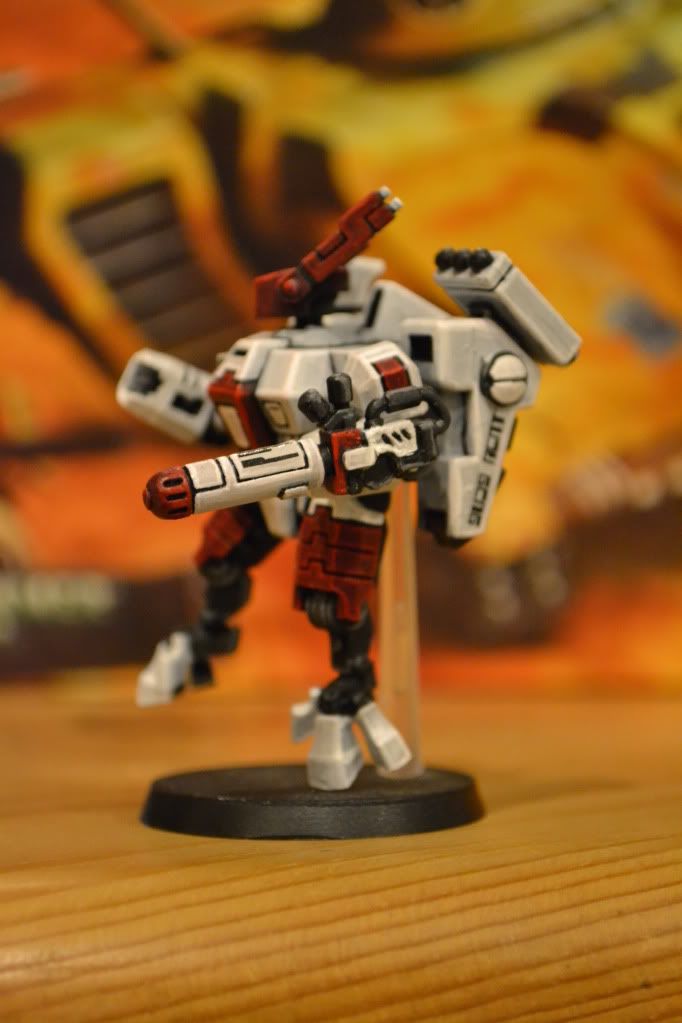 For the stealth suits I wanted something close to the classic GW scheme but with a more robust red to fit my cadre's scheme. They make for a nice contrast against white fire warriors (will post another time).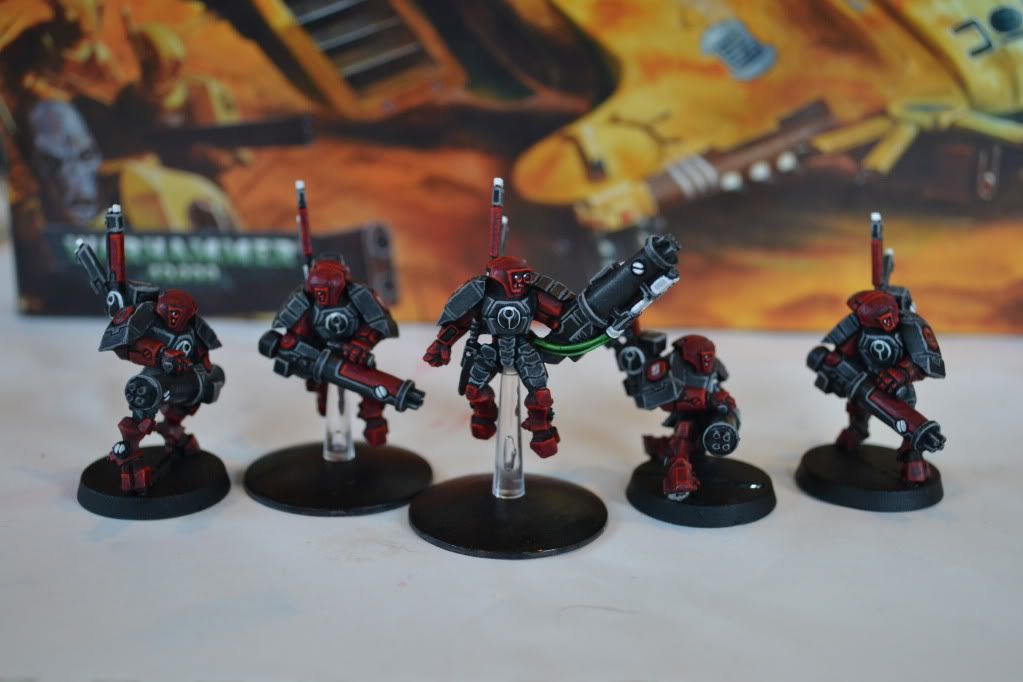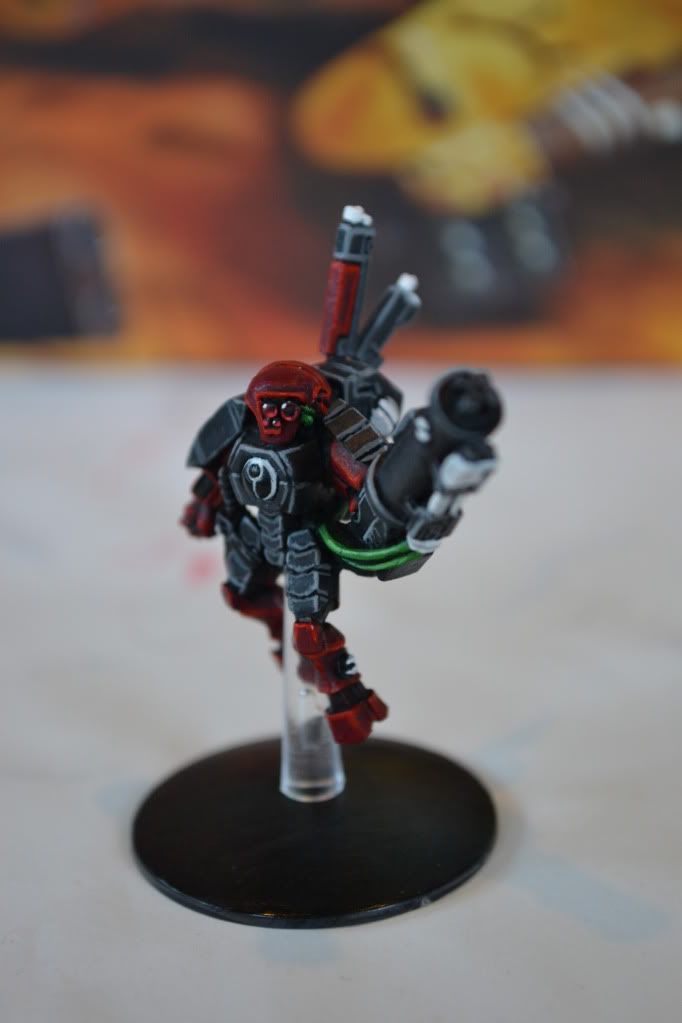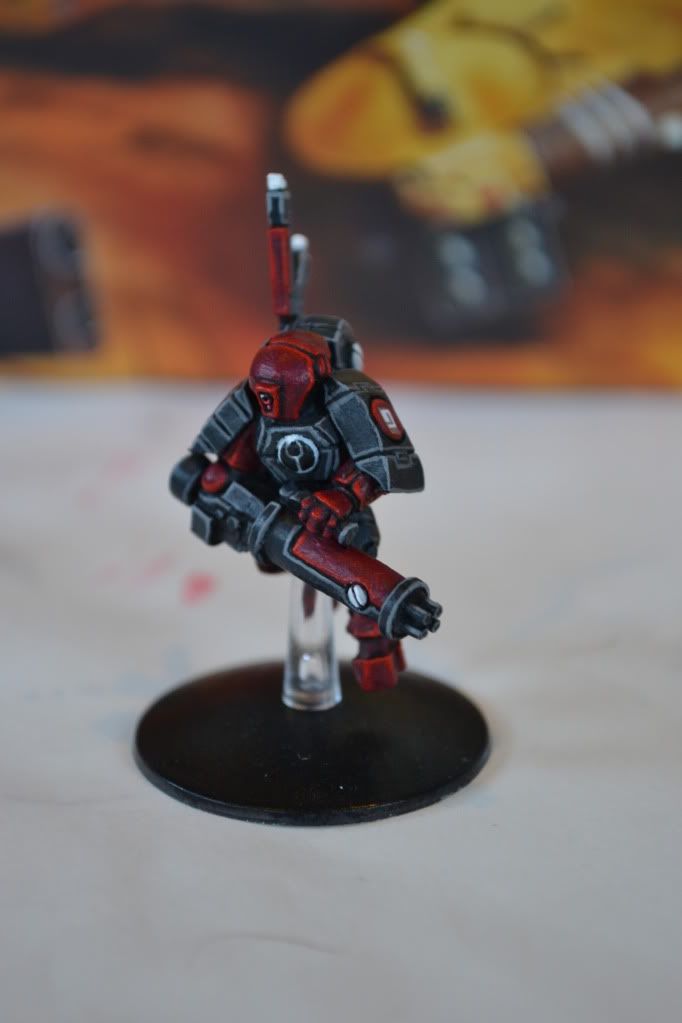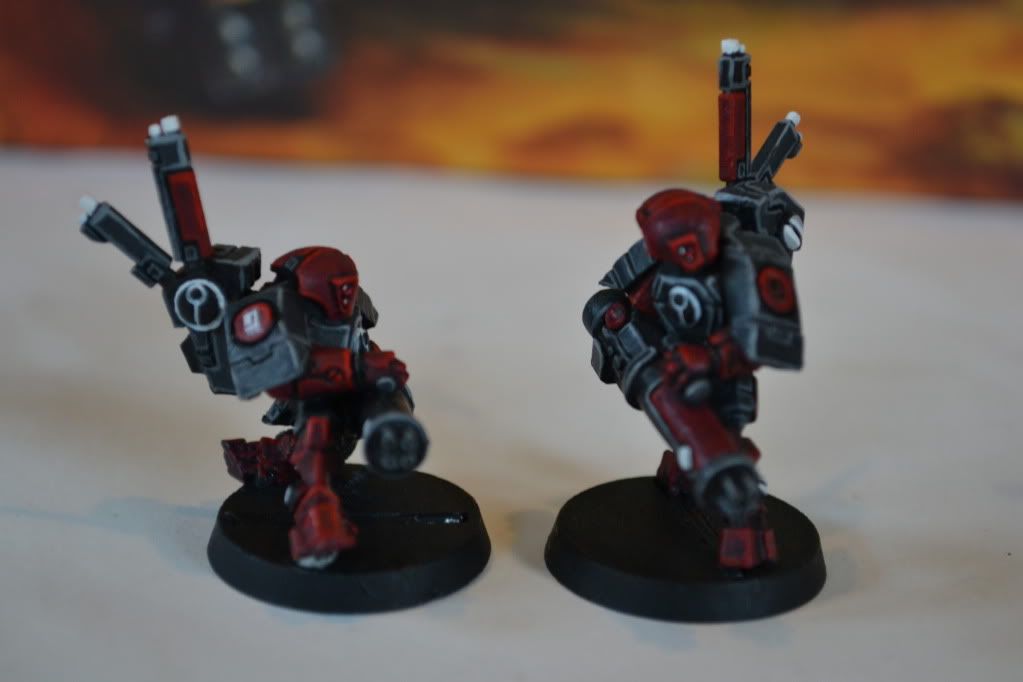 I love the old stealthsuit models. Although I must say, after photographing these definitely got some touchups on some of the highlights.
Any comments or suggestions are welcome. I've enjoyed lurking in the shadows for toooo long
-Nazca