Here is what I got done today guys...pics are taken with an Iphone but better T3 pics soon. This is just a mock up...I will most likely be using a large art frame so everything will be spaced out more. This little after battle patry is going down durring the night...I plan to have some trees and a large rock wall. I will have about 6 more inches all the way around from the type of frame I want so keep the ideas coming nothing is set in stone yet!
In the center of them is going to be the KillaKan with other Ork stuff burning.
Two FWs are doing combatives (these two Shas'la are always trying to show each other up)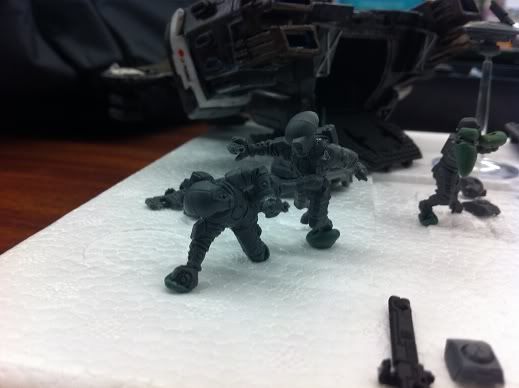 This guy can't hold down in booze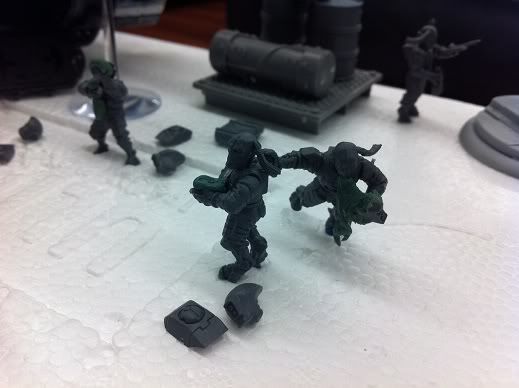 Head of the toast!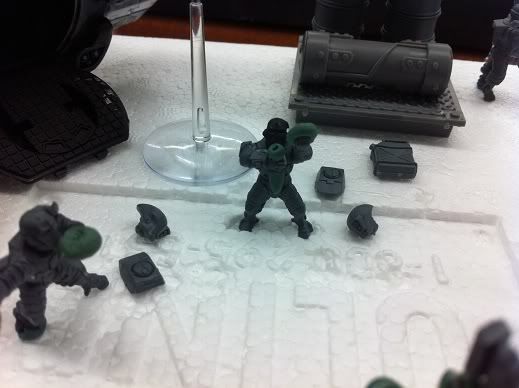 A power dock to charge up the backpacks fast... it uses the power inverter from the Fish incase they need to head out in a hurry.
Well more pics to come tomorrow. I still have to make a "Drink" drone...the KillaKan.. and the PathFinders. Should be fun! I was wondering Tau treat their enemies with respect for the most part and don't show off their kills correct? What about FarSight's cadre? Do they hate Orks enough to hang skulls and things like that?