Fraggle wrote:
A Grav Chute, perhaps?
okay i have searched the equipment part in the rulebook (which i atm only have as the german PDF provided by GW).
so i think Shavaun is talking of the Gravchute, yes.
That would be a good idea, i didnt know that it is in the rules so i planned the jetpack more decorative, but this is a good thing i might use it as!
yesterday, after turning off my PC, i was sitting in front of my workbench, thinking about going to bed or rather to work a bit more.
So i decided to work a bit more and take a risk.
I 'broke' off the Plasmagun of my Specialist, and magnetized his arm, further i magnetized the Plasmagun, a Longbarreld Pulsecannon(XV8) and a Fusionblaster (which i 'broke' off one of my XV15s so i am now able to switch the guns of my Specialist and of my Commander (which you can find in my other thread). Pictures of this will follow later today.
so now i am thinking of re-redoing my gangboss, i will make him an XV22 to, with the ability to take of his Hands, switching his guns so he can pick from Plasmapistols, Boltpistols, Chainswords, Energyfist, Energyblade etc, giving him more options. his Backpack will propably be a Drone (which will be a perfect Gravchute and give a lot of room for the Septsymbol which i am working on)
any thoughts? ideas? Typos?(propably thousands)
pictures as, said, will follow when i am at home
edit: Pictures below!
WIP Gangboss in XV22 wrote: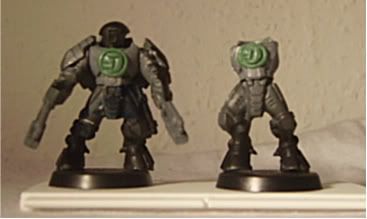 okay the left one is my Shas'O and the right one is my [WIP] XV22 Gangboss
Specialist with swapable Guns wrote: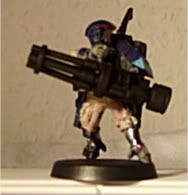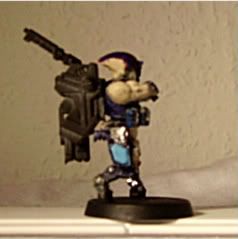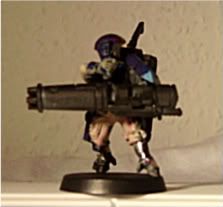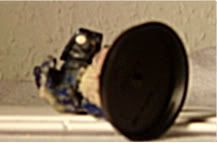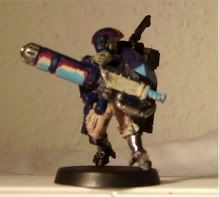 greetings
- Che