Wow February?! This army has been done for a few months but I never got around to taking any pictures. I may add a few more long fangs (the remainder of my old devastators are soaking in greenstuff) but as far as I'm concerned this army is complete.
Here is a full shot of the army:
Followed by a left to right pan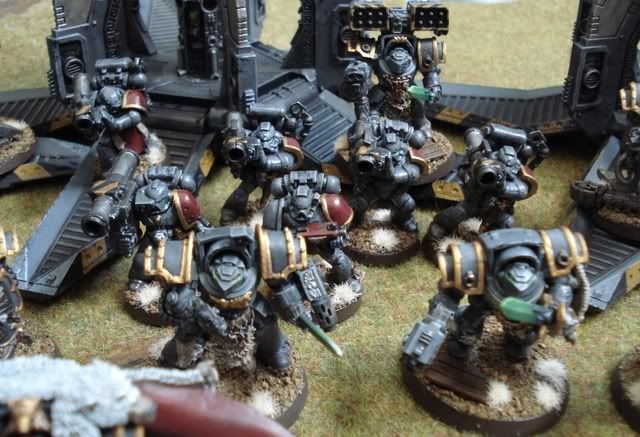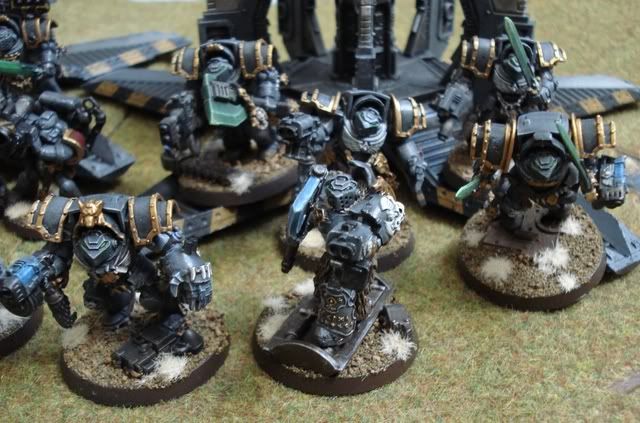 My Logan Grimnar
And my favourite of them all: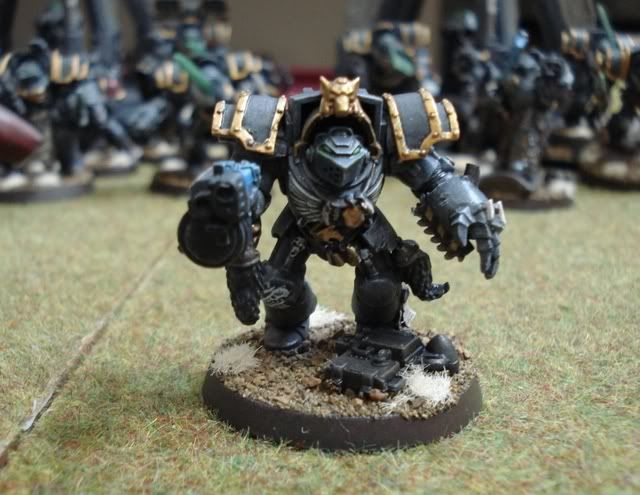 Also, an amazing excerpt from a 1250 point game I played:
I win the roll to deploy first and set up my longfangs in the 4th floor of a building within my 12" deployment and keep all of my pods in reserve; my Raven Guard opponent sets up across from me with a rhino full of troop and a jump pack squad with Korvydae beside it hidden behind a single floor building.
Depsite his deployment I could see a single marine and the tail end of the rhino with the long fangs though of course conveying cover. I drop pod 10 marines (though these were completely insignificant as you will see).
I split fire my longfangs with 3 on the rhino and 4 on the single marine I can spy. Of the units that shot the rhino only 1 shot got through (attributed to my Wolf Guard Termie)
Two jump pack marines die from krak rounds and the rhino explodes. The exploding rhino kills 5 marines inside and 3 adjacent assault marines. The assault marines fail their leadership roll at the end of the phase and run off the table (with Korvydae) and the rhino squad then fails their 25% loss leadership and falls back off the table as well.
After this single round of shooting (my terminators didn't even fire their combi weapons) my opponent has had approximately 600 points run off the table. Needless to say the game was over at that point and I awarded my Wolf Guard a special Raven Guard decal on the underside of his base to remaind and taunt my opponent. Cried of Long Fang power aside, the whole thing boils down to a single lucky shot from one model with a missile launcher that killed a rhino and 8 marines and my opponent's terrible luck with rolling that game.
Pure win