Firstly I know this is supposed to be in enemies and alternate systems but I'm afraid my status won't let me post there. Secondly I hear cries of
HERESY
and
BURN THE HERATIC
fear not though. Judging how far Their home planet is from tau space it's very possible it's been infiltrated by our little blue friends already...
Fluff wise I'm doing a no brainer at the moment so I'll come up with something eventually.
Lets get onto what you all want. Pictures!
I'll start with the command squad. It may only use grenade launchers but a budget master of ordinance more than makes up for that with a str 9 blast.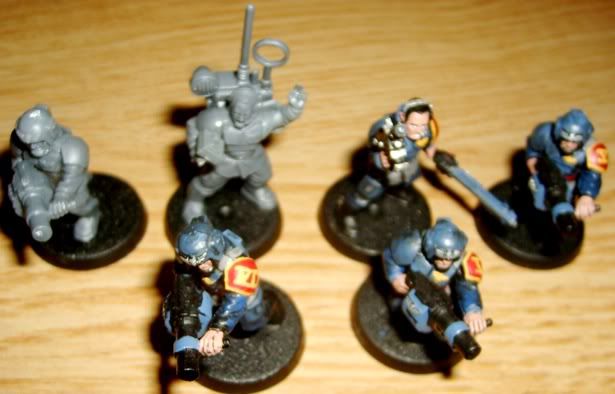 Next we have 3 Veteran squads and a half primed chimera. Only the plasma squad is painted and all the veterans have been given auto cannons.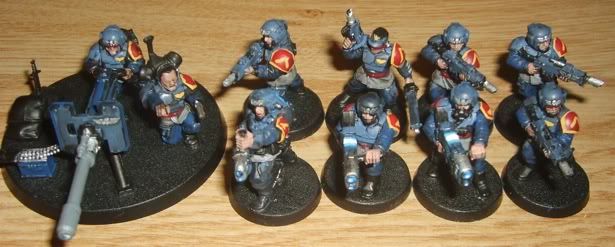 Bringing up the rear is my leman russ. I'm going to buy a demolisher and swap the turrets so I have a vanilla russ with lascannon and a demolisher with multimeltas.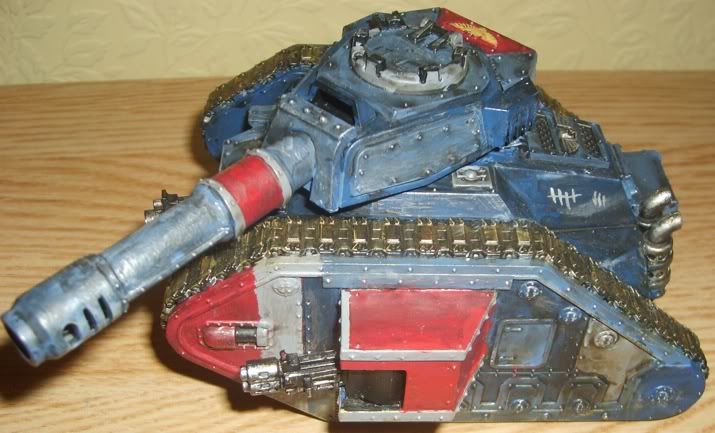 Although I won't be fielding this in the foreseeable future I couldn't pass up the chance to show you guys here the very first imperial model I painted. Plasma Sentinal!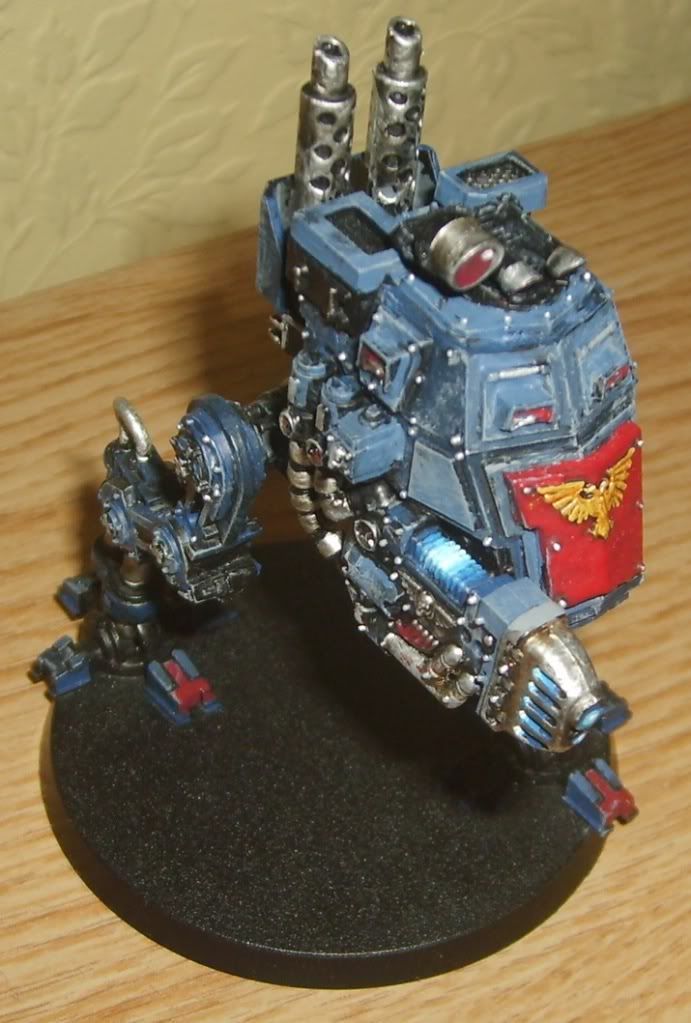 I'll update as often as I can and try to keep things going at a steady pace. The plan is to build up to a 750 point list, then a 1000 and possibly 1500 but we'll see how things go. Enjoy