Because of the recent move by GW and FW to pull Battlefleet Gothic from the stores, I decided that I would take the opportunity to give it a go before it disappears forever
. Since models are pretty scarce, I went and made up some scratch-built models for me and a friend to have a game or two with. A Space Marine fleet for me, and an Ork fleet for him.
1 SM Battle Barge
3 SM Strike Cruisers
1 Ork Battleship (of one variety or another)
3 Ork Kill Kroozers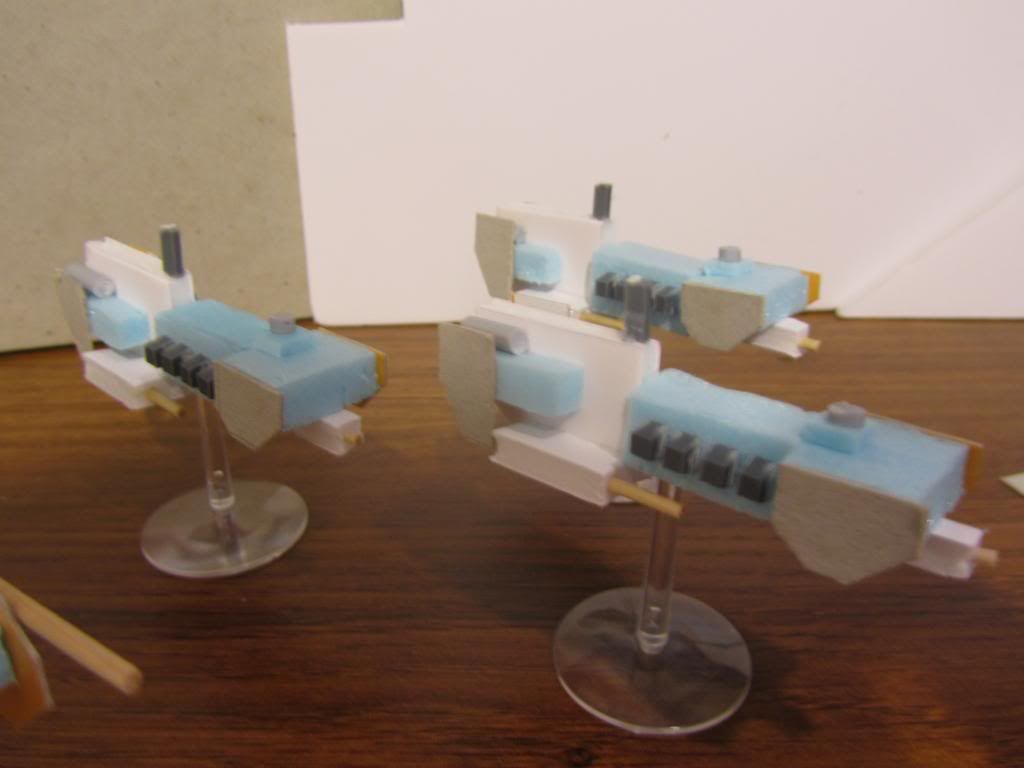 Not the prettiest ships in space, but they'll do the job. I'll admit I didn't put quite as much time or effort into the Ork ships (they were made with the off-cuts of the SM ships essentially), however they do look reasonably Orky to me.
I'm keeping my eye out for actual models, and I've acquired three imperial cruisers from eBay, but in the meantime I think these will suffice to teach us the game.
Thanks for looking