Hello!!! Its a mega update time! So saddle in and enjoy!
Vindicator "Mortis Ventator" or "Death Hunter"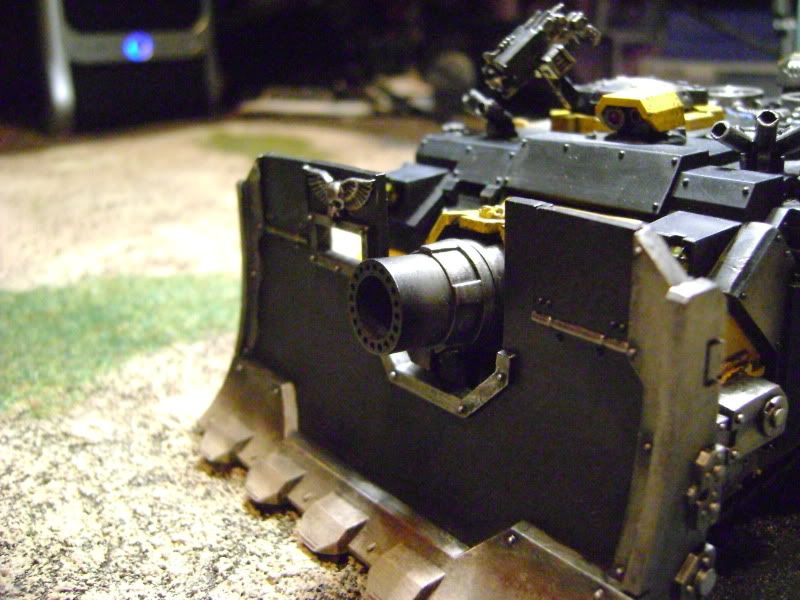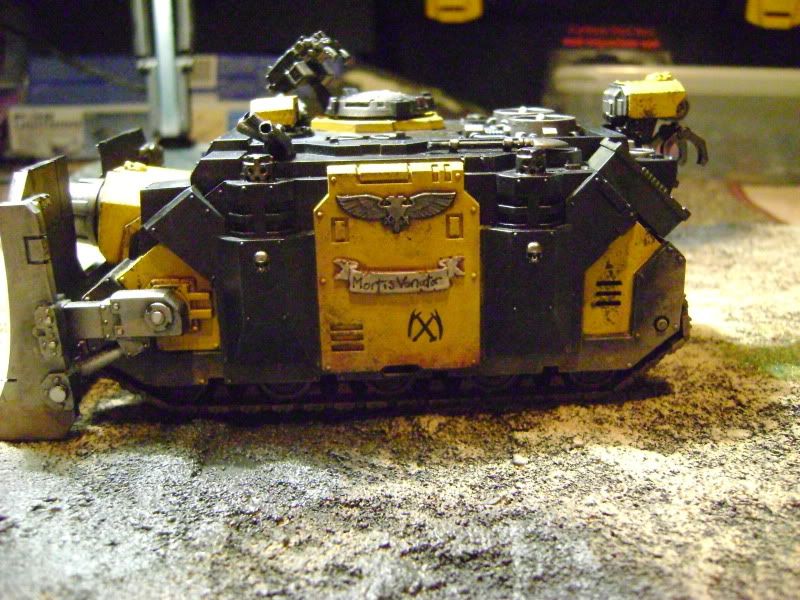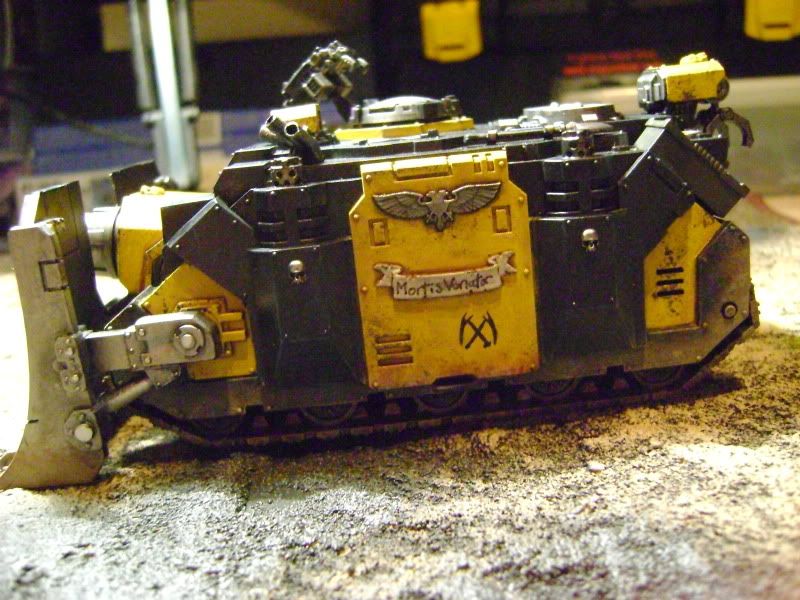 The one and only Land Raider the Scythes have to use. Found within an Abandoned Manifactorm, yet to be painted. The scouting party quickly snapped the Land Raider up and Returned it to their Flagship. The Land Raider is covered with Purity seals and Icons. "Mortalitas" or "Death" is one of the Scythes most treasured AFV within its armory.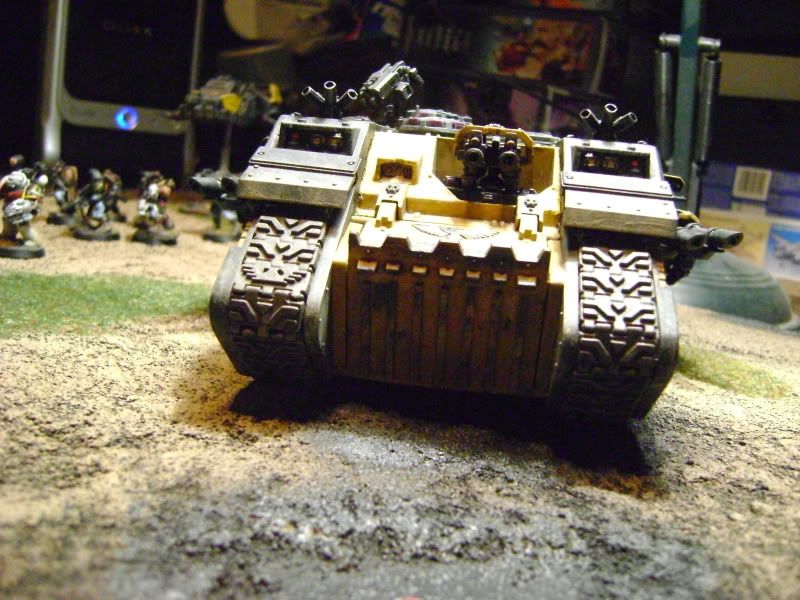 Note, the Raider does have a full interior paint job, though my pictures are currently hosted else where. I will download them and put them up for display here.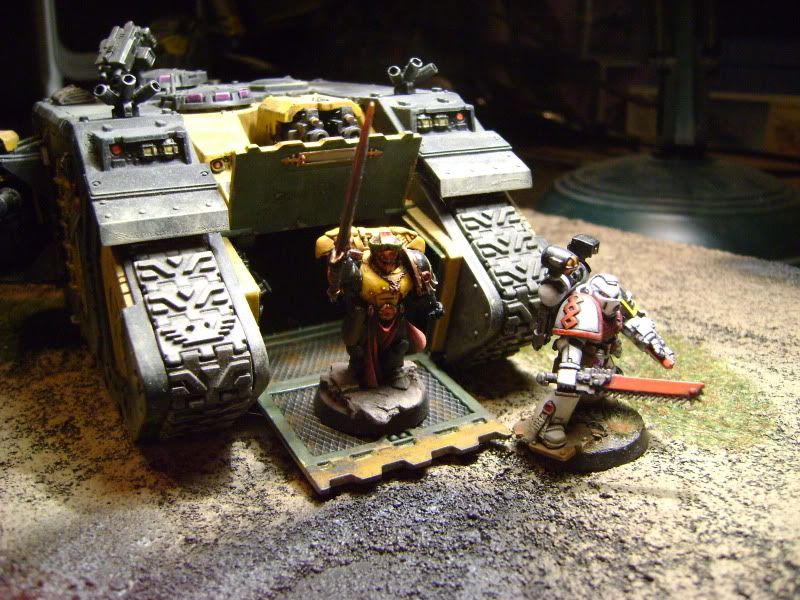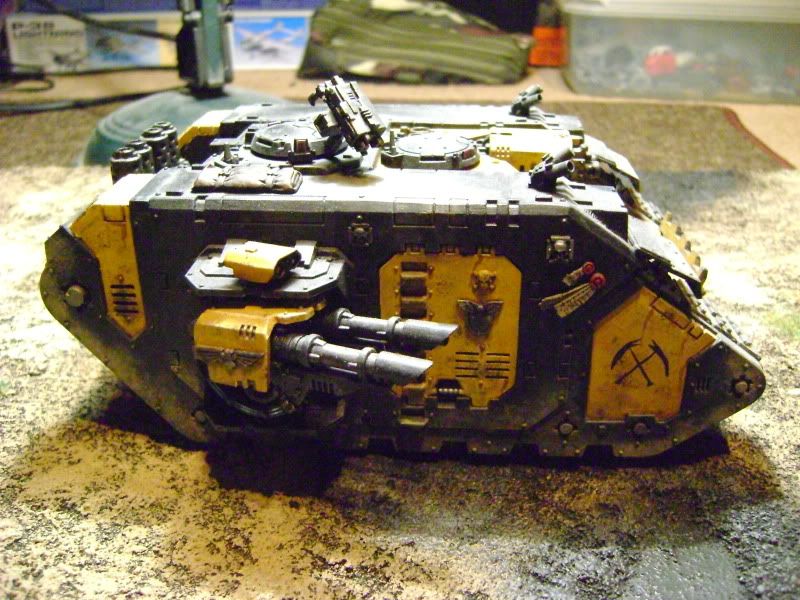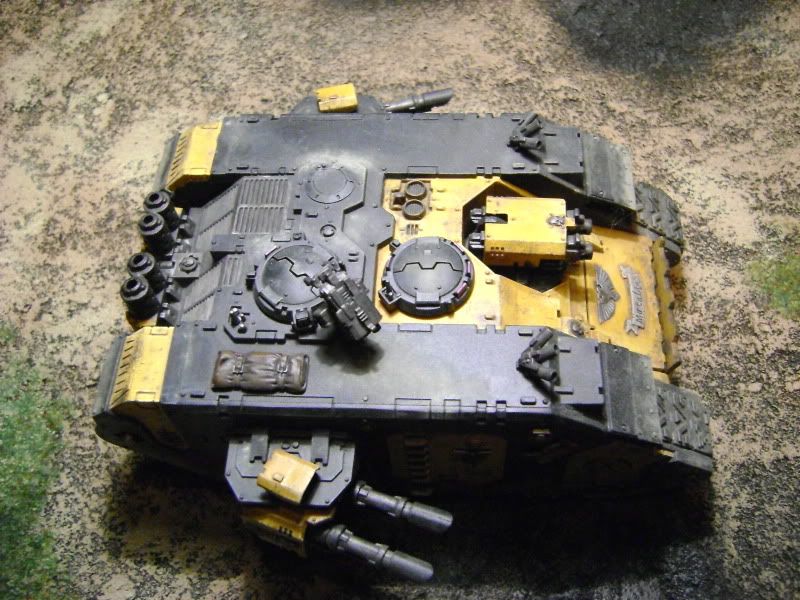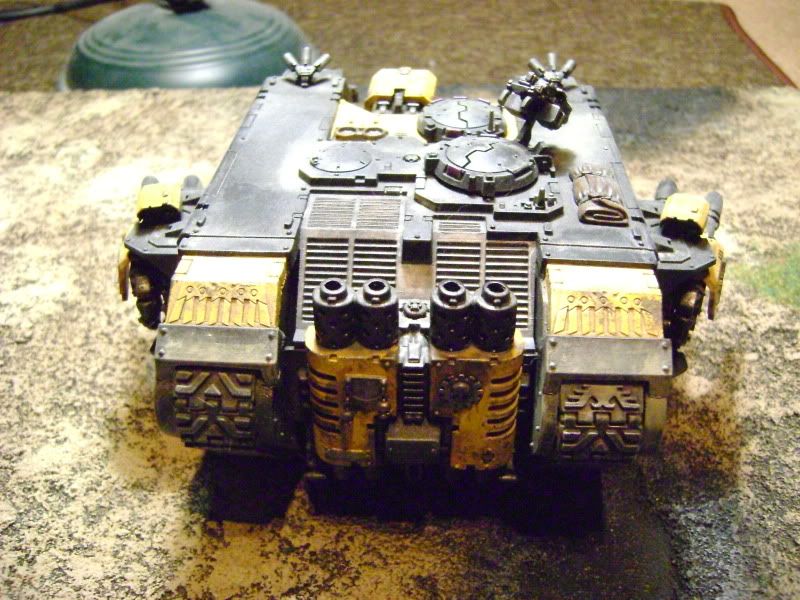 Company Champion: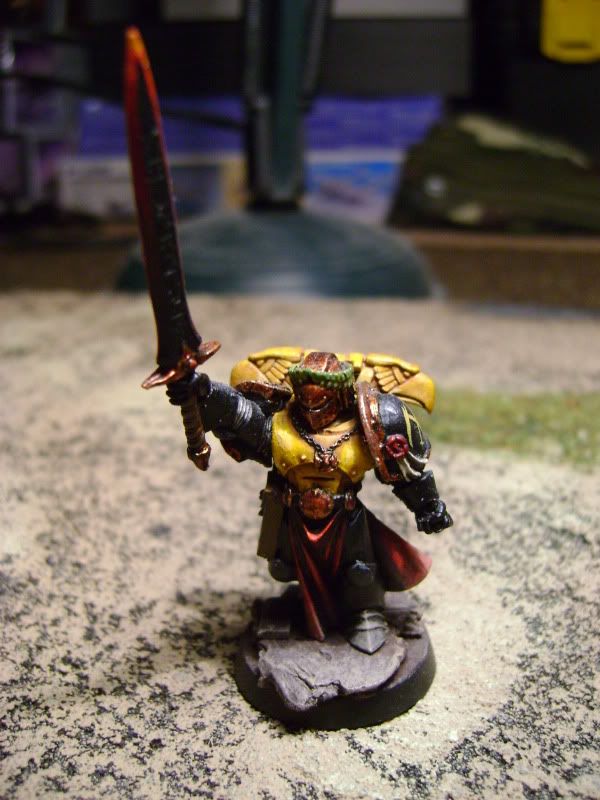 Turel, trusted Apothecary of Thrasisus.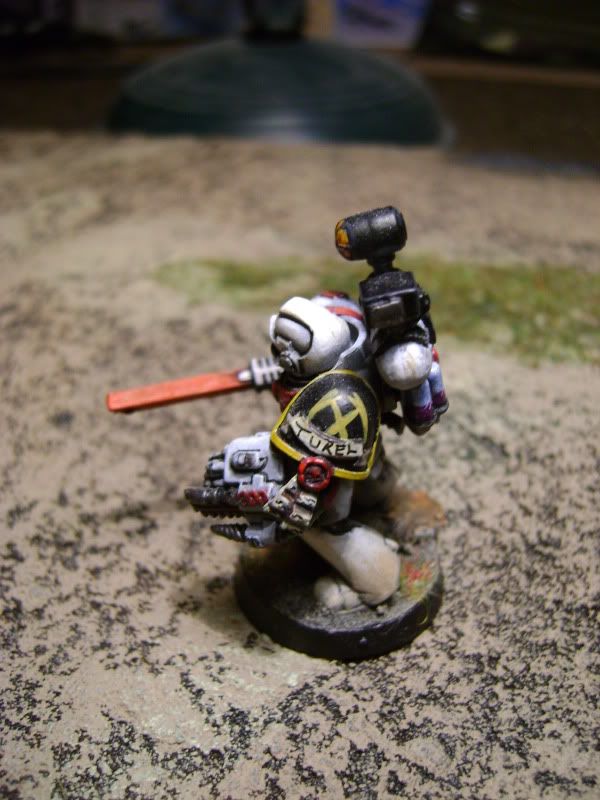 A Sternguard Veteran. The FIRST painted mini which got me doing the scythes!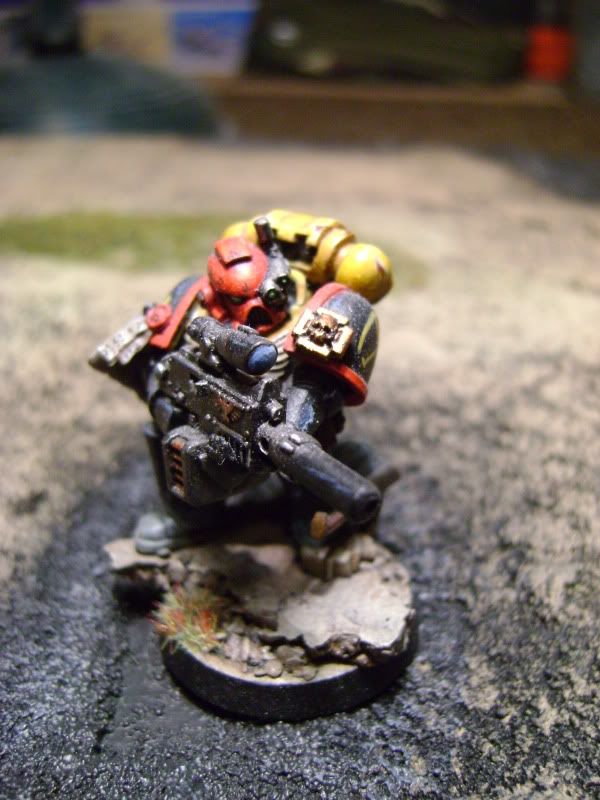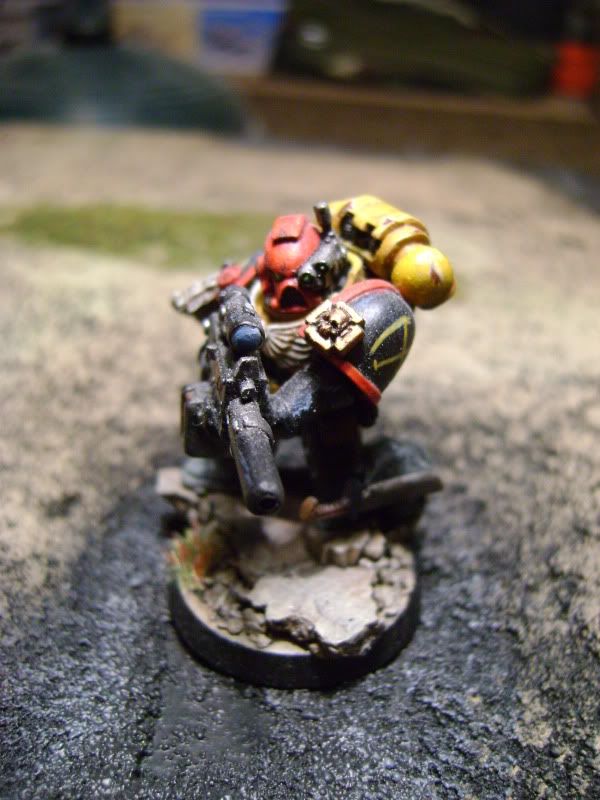 Scout Team Specialist weapons: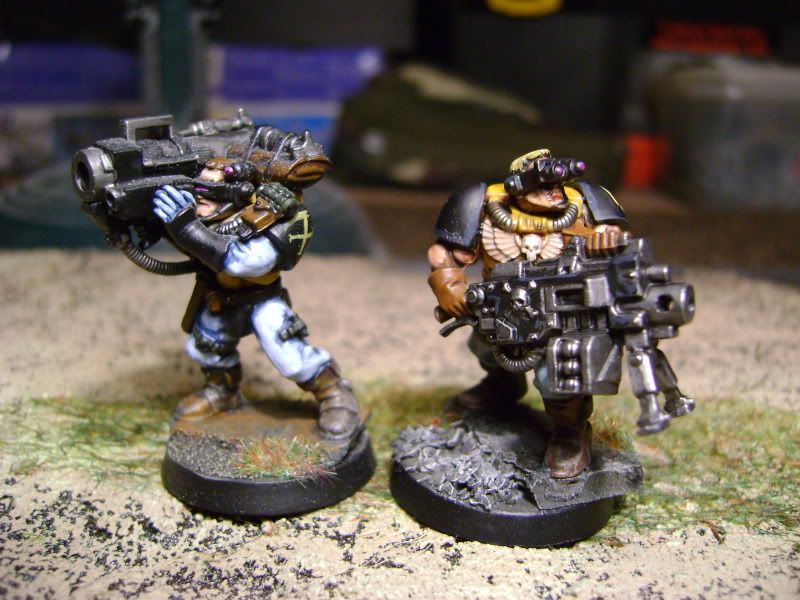 Scout Snipers, some selected few from the ten I have:
The Classic metal models:
And Finally, Escort to the landing and raiding party's, Land Speeder Tempest "Storm of Sotha"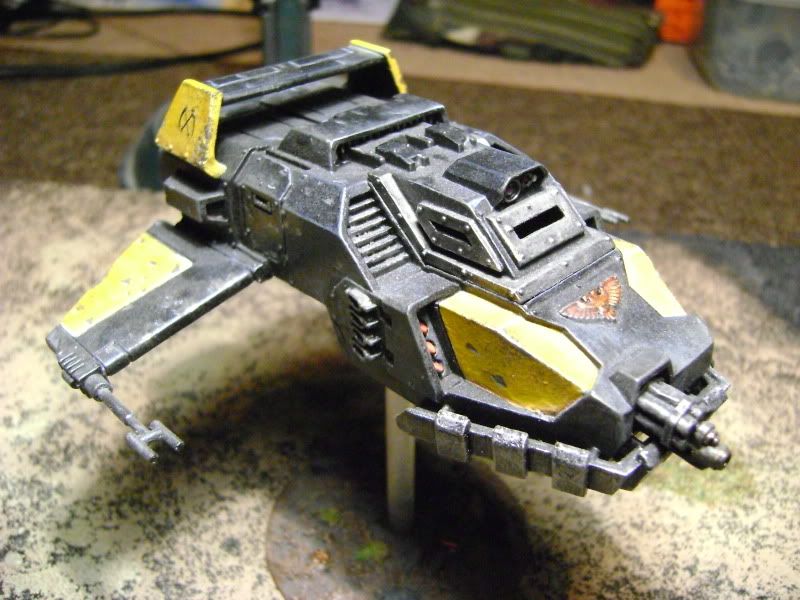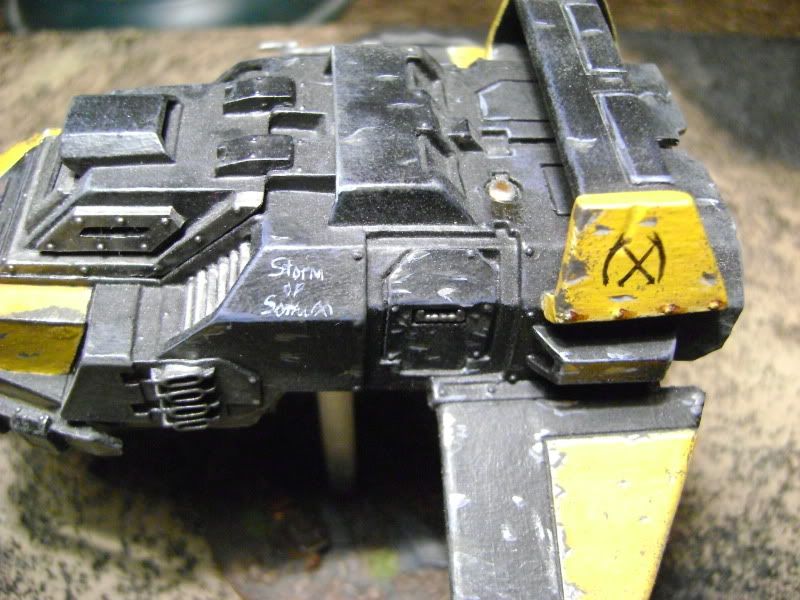 Hope you enjoy. More to come. I still have another Vindicator to Finish, the rest of the command squad, and a pair of Rhino/Razorbacks with a full interior job. Two Tactical squads are in the post.
C&C Welcome
~Ciph