My entry for the ATT Drone Challenge was this unit of Gun Drones.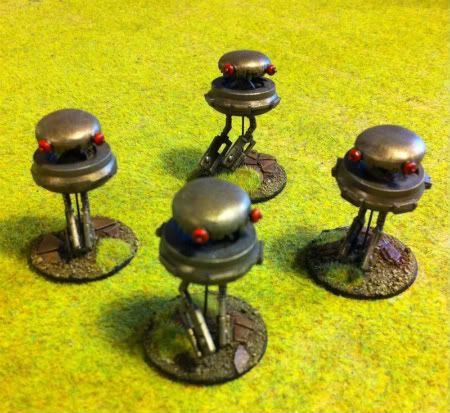 The head is actually a Gun Drone that I have carved and filed completely flat and then added eyes made of a smoke launcher.
The lower body is made of a tau tank hatch and the arms are a pair of lasguns each.
They are one of the games fastest units and often jump and run to steal an objective away,
if they haven't acted suicidal screening before the last turn.