It's been awhile since I've started 40k. I don't even remember exactly when.
My very first army being Tau, I did not think I'd ever get past 1.000 worth in mini's.
"No time"
,
"Too much painting"
, or
"I play it for the game, I don't care about unpainted mini's"
...
Well, I was
wrong
,
I enjoy assembling models and painting them more then actually playing the game!
Having counted today, I have well over 3.000 points in Tau and atleast 1500 more in unopened boxes.
Most of my painted stuff is from when I was still learning on various painting techniques. I feel I have progressed enough to call myself "a decent painter".
Since September (ish) last year I've been working on a new paint-scheme, and I intend to continue expanding this scheme into my main army.
Here's a list of what's been painted:
-1 XV8-05 Commander
-5 XV8 Crisis Suits
-2 XV9 Hazard Suits
-1 XV109 Y'vahra
-1 Firewarrior Shas'la
-9 Pathfinders (3x IonRifle, 3xRailRifle), including 2x Utility Drones
-3 Sniperdrones + 1 Spotter
-14 GunDrones, 1 MarkerDrone, 4 MissileDrones
-1 Piranha
And some images! (is anyone here familiar on how to downsize these?)
XV8-05 Commander with Drones, weapons are magnetized.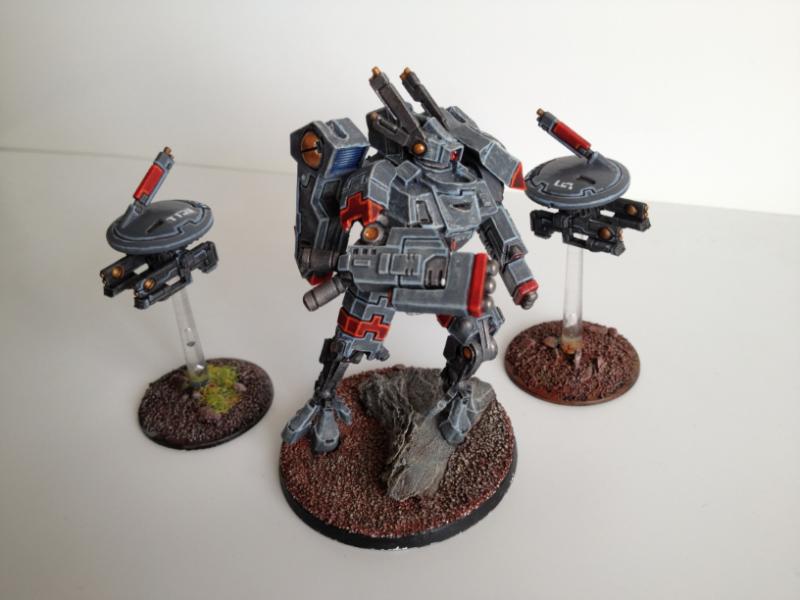 Crisis Battlesuits, magnetized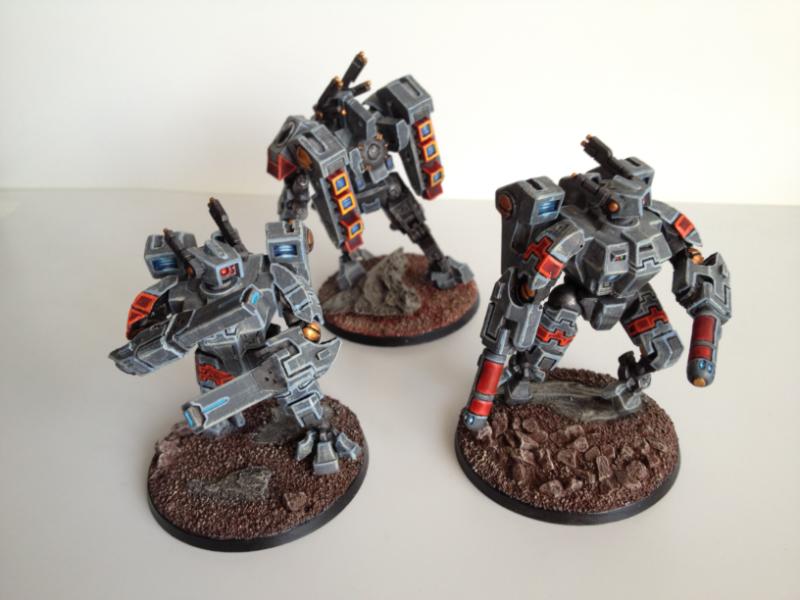 XV9 Hazard Team, BurstCannon variant is magnetized.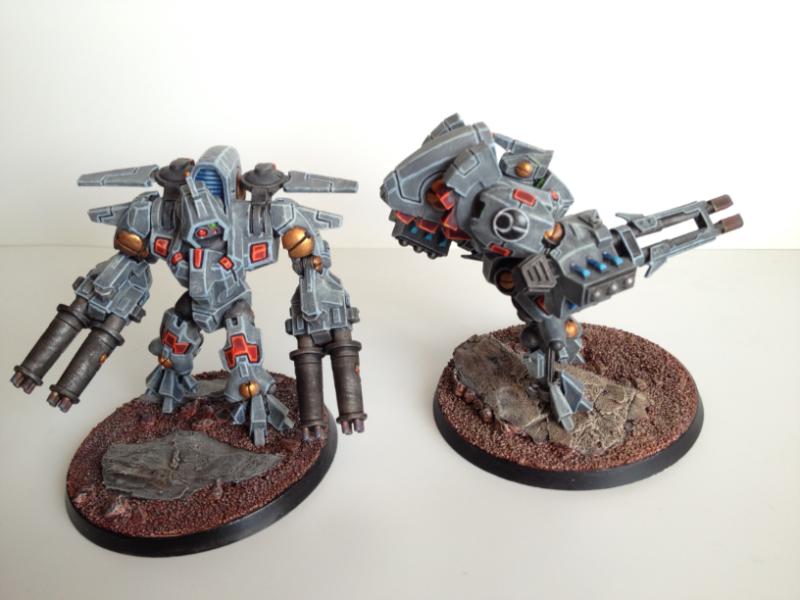 XV109 Y'vahra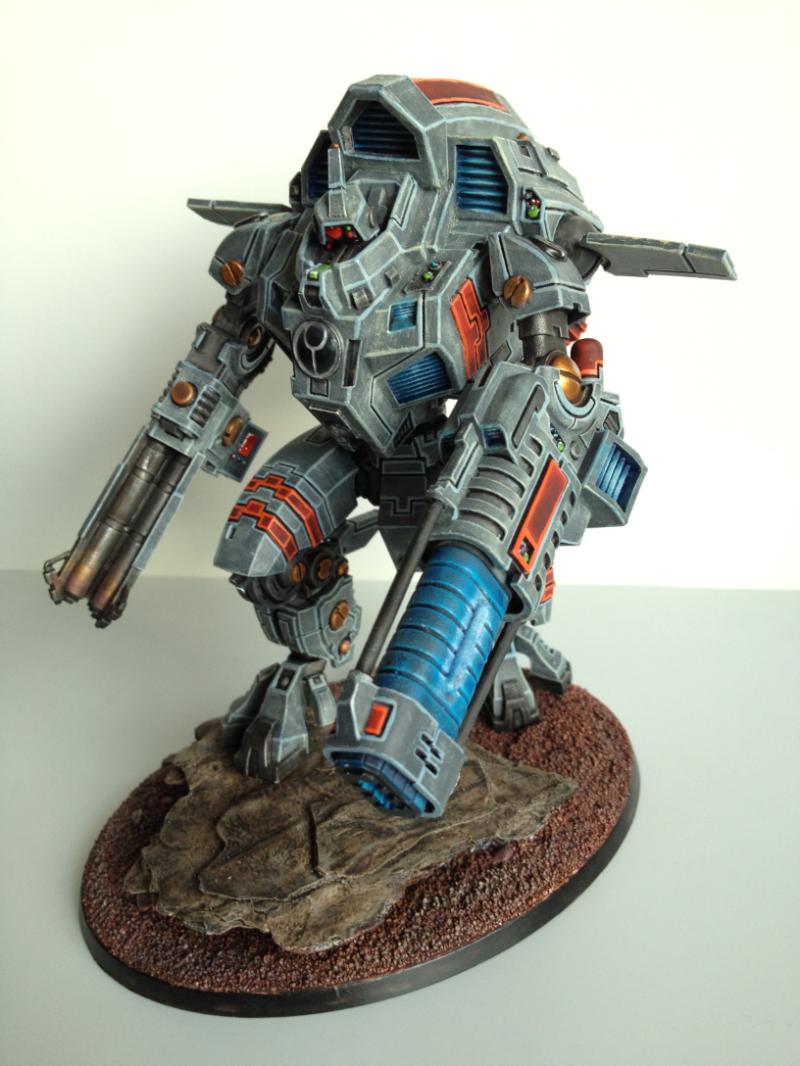 Pathfinder Ion Team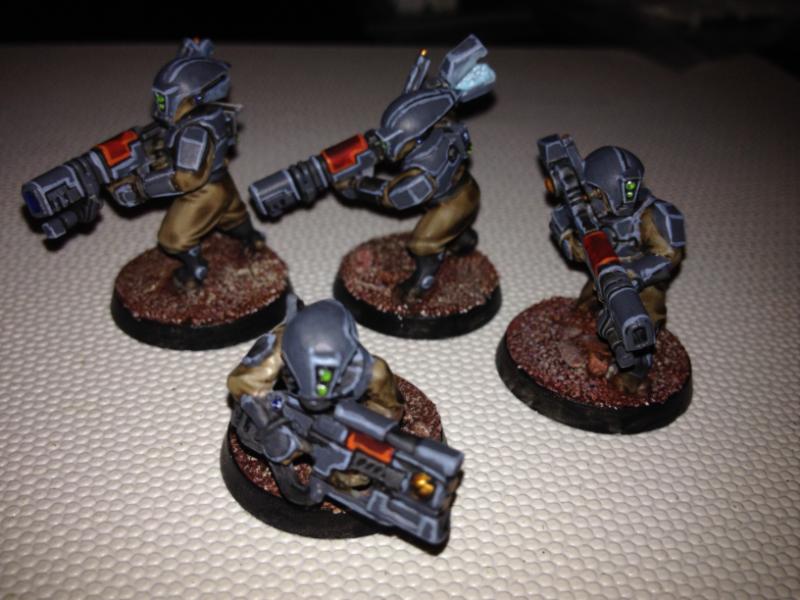 Groupshot for a 750pts list for an earlier 1500 2v2 battle.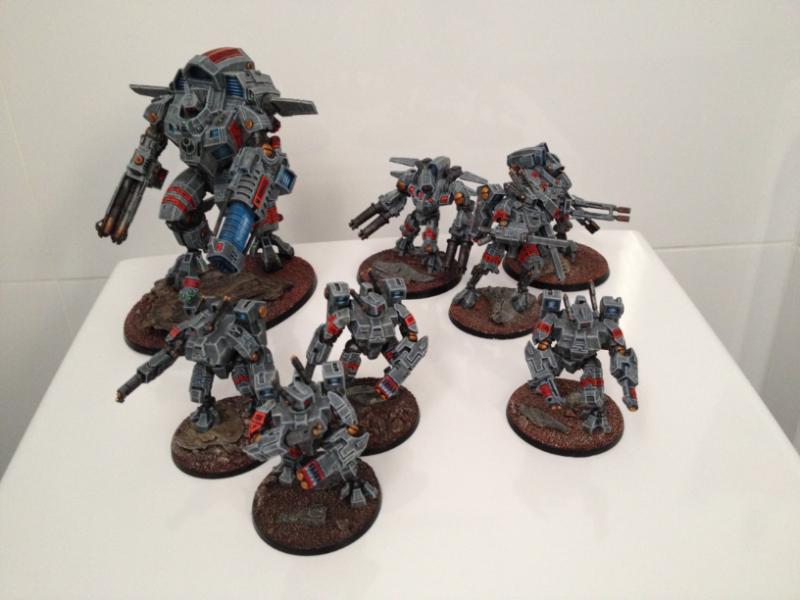 -Derp