So after some searching I came across quiet a few unfinished projects
from all across 40K.
So I figured that every project I refurbish/continue from now on, I'll make a
sort of blog about it. A few photos here and there, you get the picture.
So since coming back to ATT. I've had some time off work due to needing surgery,
while in recovery at home from this. I've been using perfect use of timing to
catch up on some of these finished projects that need to be finished and then
decided whether to keep or sell.
At this point, I should apologize for the quality of the photos, they were taken
on a phone with poor lighting. Next update will be better... I promise
First: IG Valkyrie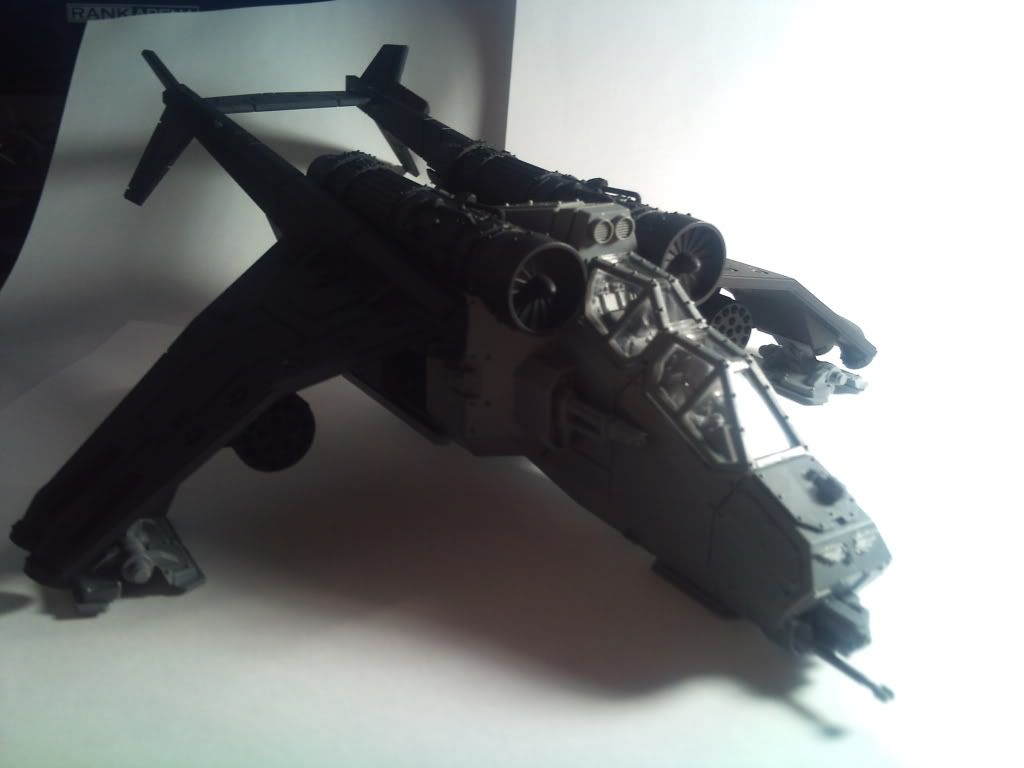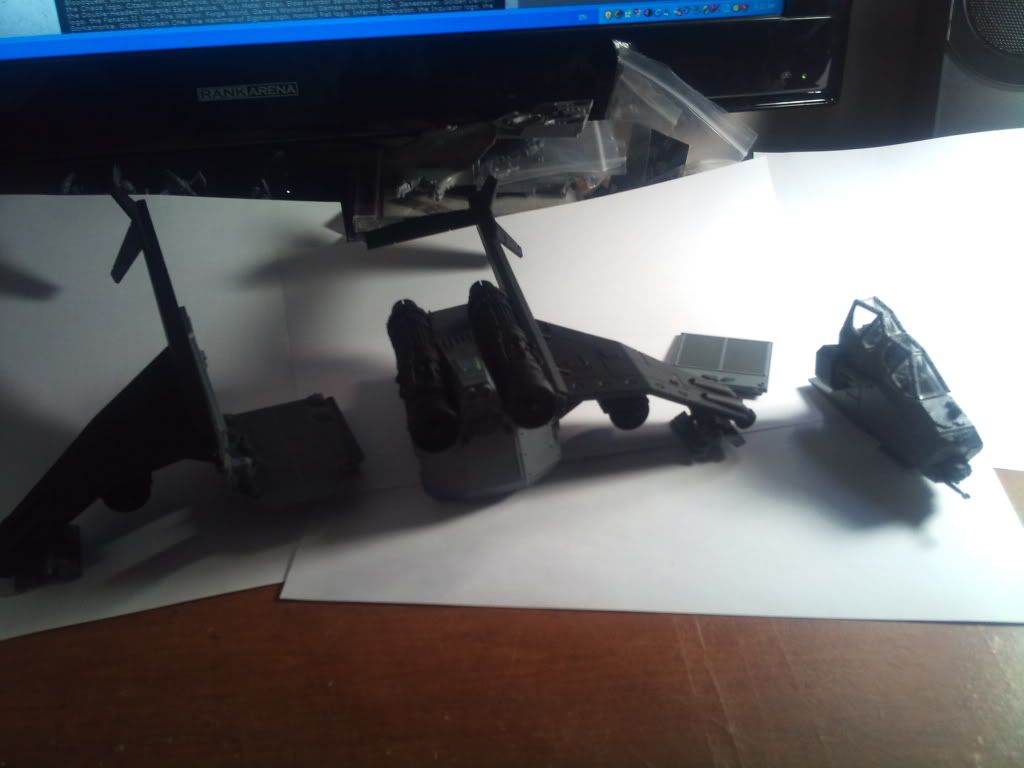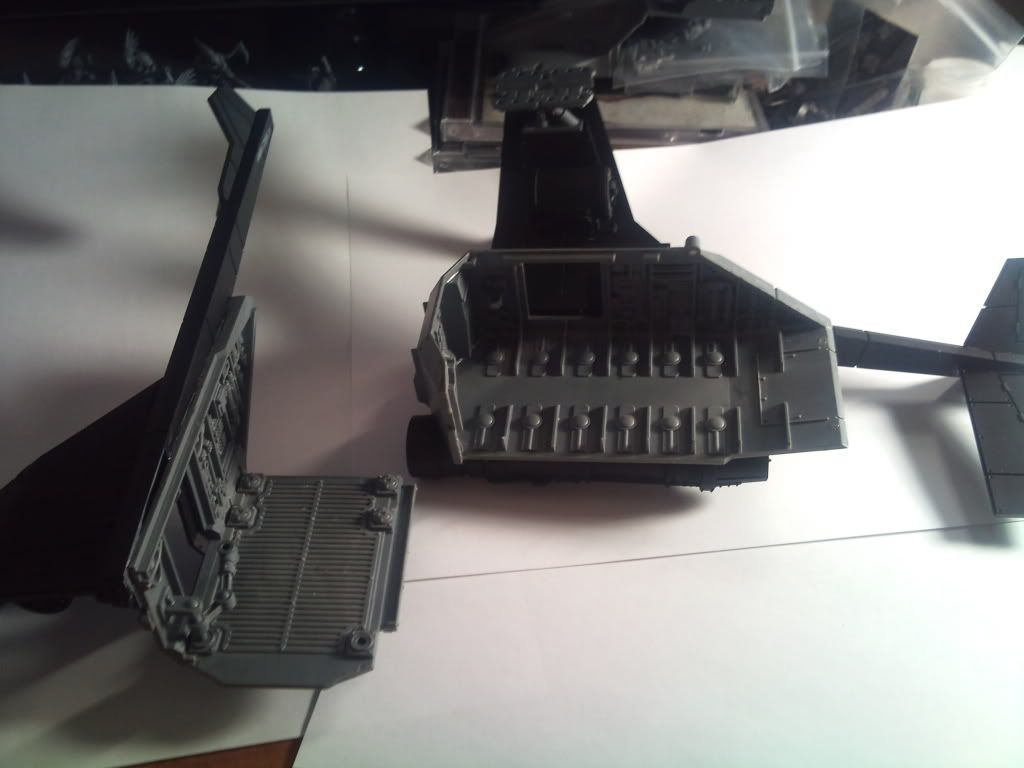 In my infinite wisdom, I for some reason built it as such that the interior could be painted fully
and surprisingly all three sub-assembles will sit together without falling apart on a flying stand.
But in saying that, one slight knock or bump and bye-bye.
The rear loading ramp is magnetized at four point, (I broke the side pins).
Once the interior is painted I was going to glue all three together, but I was thinking if I decide to sell it
and do a great paint job, maybe I should fully magnetize it for a strong enough hold.
Second: Eldar Falcon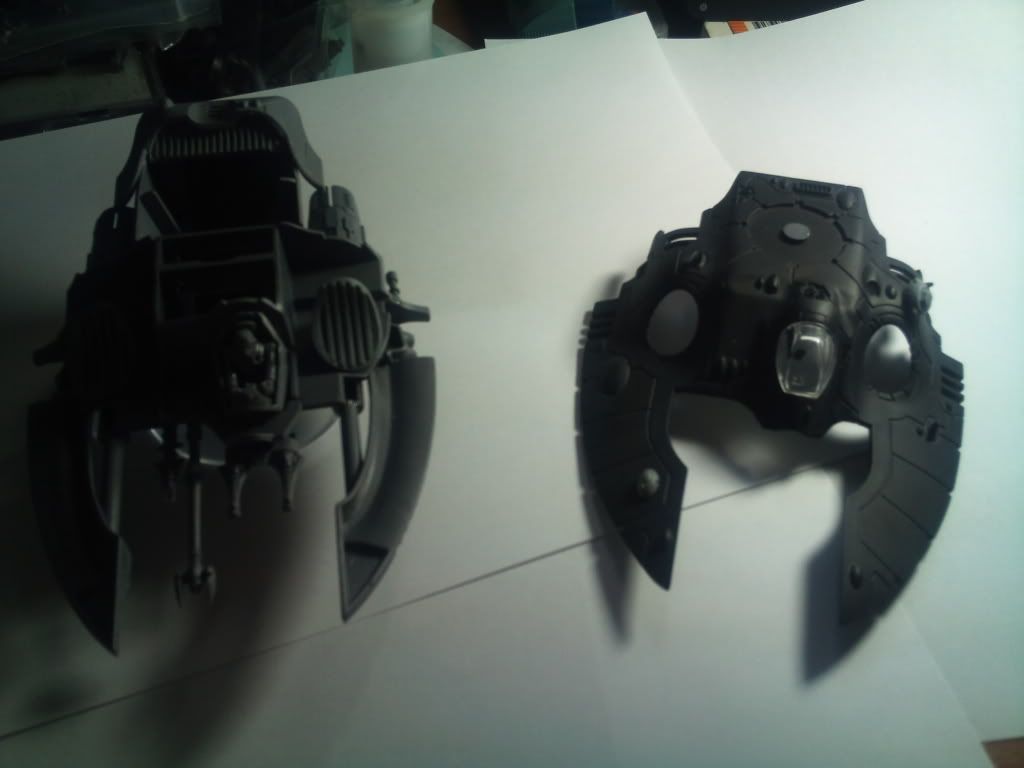 Pretty strait forward, will be selling. I got it roughly for $15 when a toy store was no longer
selling GW items couple years back now.
Just waiting on the turret to come in the post.
Third: Piranha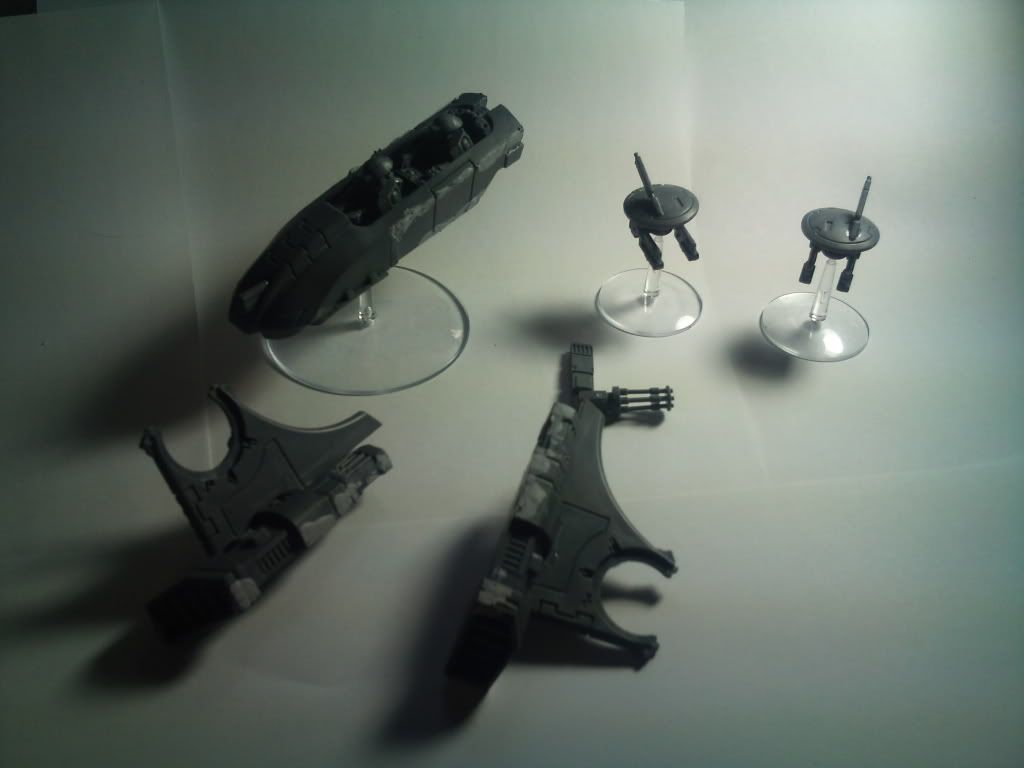 Keeping this, and some bright spark covered it in 'Tamiya Putty' so I'll be having fun later
Well thats it for now, C&C welcomed, cheers