About a year ago I got to work on my very own Tau cadre. I have always loved the Tau and their background, so I really wanted to make something that was not only unique, but would help to add to the overall background of the Tau as a whole. Granted, anything I would write would be unofficial, but it has really helped me to form an army that is truly mine and is something I can be proud of.
With that, the ARC-16's were born
. And after a year of work I finished, not only the models, but a large chunk of background that gave each model a real personality. But as I said before, my desire was also to open up the possibility for other hobbyists to take my ideas and run with them, thus fleshing out the Tau background as a whole. So with this goal in mind I have written this article which details the function and organization of the Advanced Recon Cadres. I hope that this information inspires others to make unique cadres as well and (hopefully) make their own ARCs!
In helping me write this article, I must first thank
Militant.Jester
for making a set of wonderful banners for each of the subjects. This has really helped to break up the wall of text that I had written with some nice, refreshing visuals (sadly, he was unable to complete one of the banners in time, but we hope to rectify that later). I must also thank him for his extensive help in editing the article as well. I also had the honor of getting information and editing from the venerable
Doombringer
, who had reviewed the article and given it his approval. Lastly, I would also like to thank
Null
for his editing contributions and his infectious eagerness; something which really helped to motivate my writing. Thanks again guys, I couldn't have done it without your help!
So with that said, let's get to the article!
---
Faced with such massively powerful foes that inhabit our galaxy, it is a testament to the efficiency of the Greater Good that the Tau have been able to expand their Empire at all. But victories are won, not by the actions of only one caste, but by the cooperation of all in the name of the Greater Good.

The Earth caste produces the weapons, tools and other equipment needed to feed the growing Empire. The Air caste pilots the starships of the Tau, carrying with them the resources needed to conquer a given world. The Fire caste brings those resources to bear, eliminating any who would stand in the way of progress. The Water caste facilitates the smooth running of the different Castes, as well as actively promoting the benefits of joining the cause to potential vassal races. And above all, it is the Ethereals who guides the different castes on the path that would accomplish the most good. All these factors have allowed the Tau to achieve things that many, lesser races would find impossible.

But time and again, the Tau have found that the galaxy is not always welcoming of progress. War surrounds them and victories are rarely won without great cost.
---
Boasting a higher percentage of Fire Warrior than any other Sept, the heavily populated worlds of Sa'cea are a sterling example of what can be accomplished when all castes work together. Where one would expect dirty, crowded streets or disease and poverty, a walk through any Sa'cean city reveals a highly disciplined and orderly populous, busy at work to advance the Greater Good.
To a Sa'cean, efficiency is valued above all else and because of this they are often viewed as humorless sticklers to Tau of other Sept's. Yet for the people of Sa'cea, they view their straight laced mindset as an advantage over some of the more,
emotive
Septs. Their clear, logical thinking allows them to have a sense of finesse and articulation that others fail to grasp. Indeed, this viewpoint cannot be entirely discounted as opinion, seeing as Sa'cean troops excel in urban battlefields that would test the sanity and nerves of any warrior. To the Sa'cean there is always a right tool for the job, but one must be clear of any clouding emotion to see it. This thinking has led many Sa'cean Shas'O's to develop specialized squads or formations to overcome specific obstacles in times of need. In fact it is this desire for specialization which prompted the Sa'cean Shas'ar'tol to consider forming specialized cadre's designed to combat specific threats to the Empire.
Many times, commanders have found it difficult to overcome enemies such as the enigmatic Eldar, when they regularly face a more mundane foe like the Be'gel; of course, even the Greenskin's have a layer of complexity to them that warrants special consideration. So to compensate for this, the Sa'cean Shas'ar'tol, after getting the proper authorization from the Sept's Ethereal Council, saw fit to form a group of cadre's that would focus on combating specific alien threats. The twenty four specialized formations that were initially created were classified as Advanced Reconnaissance Cadres or ARCs.
While the use of ARCs is nothing new to the Tau way of war, the Sa'cean Shas'ar'tol sought to expand the function and purpose of this type of formation.
ARCs are designed to go out on deep penetrating reconnaissance missions to gather intelligence on a specific alien threat. The goal is to gauge strengths and weaknesses - without committing forces to prolonged engagements. With such experience, the ARCs can then provide tactical data on specific weaknesses and strategies employed by a particular enemy and assist the local Fire Caste commander to eliminate the threat.
Of course, with the Tau being unable to utilize the galactic shortcut that is warp travel, moving from planet to planet can be slow. So if faced by an unexpected enemy attack, the normal Shas commander can rarely expect the quick arrival of an ARC to bolster his ranks. While there have been occasions in which an ARC was nearby when their help was required, more often than not they are out of reach. This might initially seem like an inherent flaw in the ARC system, but directly assisting local Tau forces is not their primary goal.
As implied by their reconnaissance role, ARCs spend a great deal of time studying the enemy and learning of its weaknesses. Their missions take them to remote areas in the Empire, or systems just out of reach of Tau boundaries, so they are often the first to encounter new threats. These experiences are then gathered and sent to the Shas'ar'tol and other caste branches of the Sept to be sorted and added to the collective knowledge of the Empire as a whole. This data has proved invaluable to Tau battle plans, as understanding one's enemy can be just as potent a weapon as any technological marvel the Fio can create.
While the new ARC system has expanded in the tau'cyrs since its inception and includes many more than the ones listed here, the twenty four original ARCs were divided in the following manner:
ARC-1 - 4:

Or'es'gue'La (

Space Marines

)


ARC-5 – 8:

Be'gel (

Ork

)


ARC-9 – 12:

Mon'tau (

Forces of Chaos

)


ARC-13 – 16:

Y'he (

Tyranid

)


ARC-17 – 18:

Mont'ray (

Necron

)


ARC-19 – 20:

Ar'cea (

Eldar

)


ARC-21 – 24:

The Inquisition and other Specialized Forces of the Imperium
Each cadre would be given equipment that current data showed was best suited to combating their particular foe. From there, the ARC would regularly report back suggested refinements to tactics, modifications to weapons or equipment and other valuable information gained on their specified xeno threat.
Tau that currently make up the ARCs were chosen because of their experience against a certain foe. Often, these are the survivors of particularly vicious engagements or veterans of long campaigns against an alien threat. It is not uncommon for an ARC to be made up entirely of the surviving members of several cadre's recovered from battle. Their already prodigious experience allows them to have an edge against their enemy that a normal cadre may lack.
Of course, loses need to be replenished and even an ARC veteran will eventually meet his end on the battlefield. So to ensure that the cadre consistently has skilled warriors to draw upon, the Sa'cean Shas'ar'tol has given the ARCs the authority to review the combat data of all Shas participating in a battle where their assistance was required. Depending on the needs of the cadre, a team of Water and Fire caste advisers will carefully look over each report to find any exceptional Tau who would be of benefit to the ARCs in any way. Once their selections are made, a request is submitted to the local commander who can then approve or deny the transfer. After a request is approved, the ARC is now responsible for the chosen Tau and will arrange for their transportation to ARC facilities.
Those Tau which are then chosen will meet with the ARCs Shas'El and other officers, who will brief them on their new assignment. Each ARC has their own version of this initial briefing, often tailoring it to familiarize the new recruits with what will become their permanent enemy.
For instance, the ARC-9's, being a cadre which regularly combats the forces of Chaos, recognizes the maddening effects of regular exposure to such an enemy. To combat this they begin with a historical lesson on the Mon'tau and how it almost destroyed the Tau people, followed by a breakdown of the various factions they face and how that branch of Chaos could lead to the downfall of the Tau race if allowed to influence them. This approach has steeled the minds of many new recruits and allowed them face their new enemy with confidence that the very act of fighting Chaos is one of the truest actions to advance the greater good. Among the ARC-16's, live Y'he specimens are brought into the room, usually under some restraint. After a brief lecture on the seriousness of their assignment, the Shas'El hands each new recruit a pistol and has them kill their first Y'he as members of the ARC-16's. The ARC-2's, who face the mighty Or'es'gue'la, bring their new members to a Fio lab where a dead Space Marine is dissected and studied before their eyes. Their known enhancements are then explained and ways in which to counter such advantages is discussed. This is all to take away the seemingly invincible nature of this threat and prevent any member from panicking when facing the enemy.
Whatever the custom may be, each ARC remembers the words of the venerable Commander Puretide: "For the enemy to truly be defeated, he must first be understood. Ignorance is the deadliest weapon the enemy can use against us."
Being "Tagged" wrote:
While serving in the ARCs is an honor, there are many Shas who dread the assignment. To be assigned to such a specialized cadre means that one would have to constantly face that particular foe, and considering the nightmarish nature of the some of the Empires enemies, such a prospect is less than appealing. In fact, a Tau who has been chosen for an ARC is often referred to as being "tagged," an expression that comes from the ARC digital stamp which appears on that Tau's after action report. Upon returning from combat, some Firewarriors take a deep breath before their debriefing, knowing that they may very well be seeing the glowing orange ARC marking, brandishing the top of their report.
First initiated by Commander Brokensword of the Tau'shan Sept and the ARC-16's, the Tau'shan Exchange Program was designed to allow Shas from other Septs to gain first-hand experience fighting among the best Y'he hunters in the Empire. With Tau'shan acting as a harbor for third sphere cadres, this allowed many different Septs to take advantage of the extensive training given to ARCs. The program allowed for a select number of ARC-16 veterans to be sent out to train other cadre's, usually ones that found themselves regularly facing Y'he assault. In turn, those cadre's would send a few of their own members to attach themselves to the ARC-16's for two tau'cyr, allowing them to gain the full experience of what it means to be an ARC. They would of course bring this training back with them to their home Septs or cadre's and could pass along the valuable information they learned.
Initially Shas'El Lar'shi, the commander of the ARC-16's, strongly expressed his disapproval of this arrangement. He was convinced that the inexperienced Shas that would be transferred to his cadre would be a liability. After all, any Shas invited to become permanent members of the ARC-16's were handpicked by Lar'shi himself. He also expressed concern on losing his own valued experts. Yet, despite his objections, the decision to go ahead with the program came from the Sa'cean Shas'ar'tol itself and could not be entirely rejected. Eventually, they were able to make a compromise. Tau from other Septs could join the cadre, so long as Lar'shi or one of his officers approved the warrior in question.
In its four tau'cyr's of operation, the program has allowed several dozen cadre's to gain valuable experience in fighting one of the most truly horrifying enemies of the Empire. The data gained from those cadre's that have either been trained by ARC-16 veterans or have had members return from service with them have shown a marked increase in combat effectiveness and longevity. Most famously, two cadre's that had been trained by ARC-16 veteran Shas'Vre Sa'cea Olku, survived a suicidal manta drop deep into Y'he territory during the attack to retake the planet Bur'eeo. Their tactics, while putting them face to face with some of the swarms most vicious creatures, allowed them to eliminate all of the Tervigons which were producing the unending sea of gaunts that plagued Tau forces.
While only a fraction of the two cadre's were able to survive, their daring raid broke the back of the Y'he assault and allowed the Tau to gain an upper hand. As for the survivors, they were then formed up and attached to other ARC veterans to form the ARC-15's; the former holder of the title having been lost to a Tyranid assault. The survivors viewed such an assignment as an honor and have already proved themselves to be a force to be reckoned with.
With such successes to its name, many other ARCs are accepting the program, sending detachments to the Tau'shan system, allowing Tau from all across the Empire to benefit of the skill and experience that can only come from being one of these elite warriors.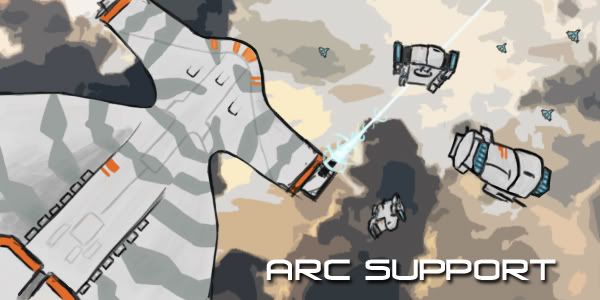 When examined in detail, the term 'cadre' can be somewhat misleading when considering the new ARC system. With their missions carrying them so far from the Empires territory, the size of the cadre must also grow, since reinforcements would not always be so easily attainable.
With this increased size and with the broad scope of their mission, ARCs need access to a variety of resources. Research from Fio engineers and scientists may be needed to examine captured aliens or recovered technology. Transporting the ARCs from planet to planet requires Kor transports as well as fighter escort and support in battle. And the Por are needed to negotiate with aliens encountered during their journeys as well as facilitating the smooth transition of power when an ARC must requisition other cadre's to support their mission. The only missing caste is an Ethereal; but the dangerous nature of these missions would put the great leaders of the Tau in harm's way on far too many occasions and have been deemed unnecessary.
With all these needs considered, the Sa'cean Shas'ar'tol, with the approval of the local Ethereal Council saw fit to assign Fio research teams as well as Air caste assets to regularly accompany ARCs in their missions. A Water caste Por'El will also serve as the cadre's representative, along with a small retinue of assistants. This allows for ARCs to have a certain level of autonomy when compared to other Tau forces. However, the construction and repair abilities of the Fio work teams have been limited. This is in place to prevent ARCs from being entirely self sufficient, in the unlikely event that they were to go rogue.
To transport the ARCs, a heavily modified Emissary class carrier has been provided for each cadre's permanent use. While normally a merchant or diplomatic vessel, the Emissary was chosen because of its flexibility. Seeing as it is often viewed as a simple diplomatic ship, this can be used as a cover to get within a planet's outer defenses, prior to stealthily deploying the ARC to provide long-term pre-engagement intelligence for follow-on forces weeks or even months down the road. Another reason is the advanced cloaking technologies that allow them to either remain undetected in space for long periods of time, or disguised with the various BVR spectral signatures/IFF codes/etc. of existing enemy/neutral ships to aid in initial deception. Lastly, they are small and light enough to rapidly redeploy, well-armed enough to fend off many common attackers and carry a complement of fighters that could be used in naval engagements, transport escort, and close air support operations for the ground troops.
While normally their weapon systems provide mediocre offensive abilities, recent modifications have given these Emissaries a deceptive amount of strength. Still, plunging headlong into an enemy blockade would usually spell doom for the ship. Onboard, room has been made to accommodate both Earth caste medical teams, as well as engineering teams. On the bridge, a place is set for the Por'El and his team to handle any situation that may require diplomatic or administrative solutions. Armories, shooting ranges and meditation chambers are available for all and are usually where the Fire caste can be found.
With all the castes working together in one ship, ARCs actually resemble small Coalitions in their makeup. Normally such organizations would be presided over by an Aun, but in the case of the ARCs, the ultimate authority rests with the Shas'El. Of course, the other El's of the other castes can object to his plans, but since any mission undertook by the ARC must be approved by the Shas'ar'tol, such disagreements are rare. This shows the implicit trust put in any member of an ARC, as they will essentially be operating beyond the boundaries of the Empire's control. As of yet, no major issues of inter-caste difficulty have been reported.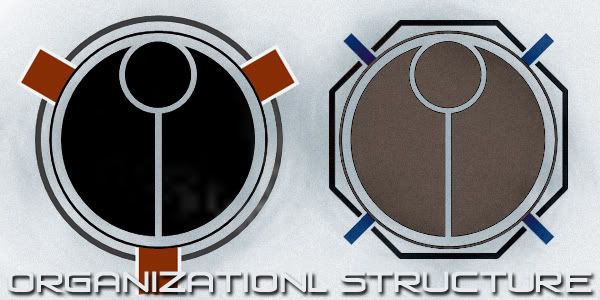 Standard Tau cadres usually keep a large stockpile of weapons and vehicles which allow them to be prepared for whatever role the mission requires them to fulfill. The same can also be said for an ARC. But unlike the standard cadre, an ARC is usually grouped into what can almost be considered two separate elements: the Attack and Stealth Contingent. (Hereafter referred to as AC and SC respectively.)
Stealth Suits, Pathfinders, Sniper Drones and other infiltration or recon units are separated from the other cadre elements and treated as a forward reconnaissance unit. In any battle situation, even if it is simply scouting out enemy positions, the SC will always be the first on the scene, relaying all data on enemy positions and strength to the rest of the cadre in the staging grounds. They are led by a Shas'El, often equipped with an upgraded stealth pattern suit. This 'El remains subordinate to the Attack Element commander, who is the overall leader of the cadre. The Stealth Commander will also have at least two other Shas'Vre under him; usually equipped in XV15 or XV25 armor.
The AC is then led by the senior ARC Shas'El, the overall commander of the entire cadre. This part of the cadre is usually heavily dominated by XV8's, Broadsides, Hammerheads and a large amount of line warriors. Their job is to respond to the data collected by the SC and at times provide the needed force to support them in case their location is compromised. As in other cadre's Shas'Vre bodyguards accompany the commander, but they too will often serve as the leaders of other ta'ro'cha, or may even be given command over smaller combat kau'ui's.
The notion of "sub-commander's" is something used heavily in the ARCs. This serves the purpose of providing necessary command in case of causalities and also prevents the ARC Shas'El from having to micromanage his forces. In addition, when ARCs must take command of other cadre's, strong leaders are readily available.
ARCs usually consist of 250-400 combat effective Shas and auxiliary warriors, with enough resources to equip all of them and vary their load out and configuration depending on the mission requirements. In battle, though, many will stay in reserve to reinforce the cadre, should they need it. Their equipment is similar to any standard Tau force, but will usually have access to experimental weapons, vehicles or battlesuits. Auxiliary units, such as Kroot, can fit into either element of an ARC and will be assigned depending on their skills and/or the mission requirements.
Normally, auxiliary forces are kept separate and assigned by the commanding Shas'O. But within the ARC structure, auxiliaries are allowed to become a permanent part of the cadre itself, establishing habitats aboard the ARC ship. This often cements a strong bond between the vassal races and their ARC comrades, as long term exposure to the Tau and their philosophy turns many into strong adherents of the Greater Good.
The most obvious example of this can be seen in the ARC-16's who have attached to their cadre an entire Kroot kindred known as the Blood Quills. Stranger still is the inclusion of the kindred's Kroot Sphere's to the ARC-16 naval assets, which are maintained entirely by the Blood Quills themselves and serve as their living quarters. Having this large of a Kroot auxiliary force is uncommon and it is still unknown how Shas'El Lar'shi received authorization to have the entire kindred accompany them.
As for other mercenary forces, ARCs are given freedom to choose how they will interact. Some do hire local mercs, but such actions can be risky. As such, the Shas'ar'tol requires that every ARC wishing to hire mercenaries, for any length of time, get approval from the Shas'ar'tol first.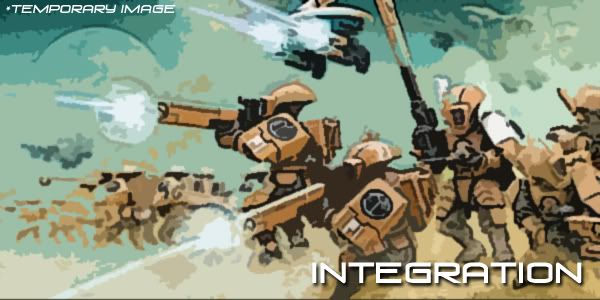 When an ARC Shas'El has to interact with local commanders he, along with a Water Caste representative, will act as a special advisor (of course, if the ARC Shas'El is the highest ranked officer during an engagement, he will then take command of local forces - but such occurrences are rare and usually occur only if the command staff has been killed in action). Upon their arrival in the current battle zone, the Water Caste representative will contact the local Por to transfer needed logistical data. This allows the local commanders to know exactly what resources the ARC has to offer.
The ARC Shas'El will then meet directly with the local Fire Caste commander to review battle plans. In their advisory role, an ARC Shas'El is responsible for ensuring the commanders' current tactics are sufficient for facing the enemy at hand. Usually, upon reviewing previous battle plans, adjustments to cadre positioning, resource management and target priority are changed to whatever would be most effective. Ultimately though, the final decision on what will be done in a battle zone rests solely with the local Shas'O. The ARC commander, while highly experienced and respected, does not have ultimate authority over other Tau forces. With the flexible nature of any Tau Command structure, power struggles between the ARC 'El's and the local Shas'O are uncommon.
However, there is one resource on the battlefield which is controlled directly by the ARC Shas'El: a Mission Group (similar to the Imperium's Kill Teams). These are formed entirely by members of the ARC and are used to pinpoint and take advantage of a key enemy weakness. Seeing as the ARCs would have the most experience, this dangerous and often crucial role is played solely by these veteran warriors.
Commandeering Tau Resources wrote:
There are some occasions where a local cadre will find themselves in desperate need of not only reinforcements, but of the specialized skills of an ARC. In these cases the Shas'ar'tol is contacted, informed of the situation and will then send word summoning the ARC to the needed location. The ARC commander, after contacting the local Shas'O through his Water caste liaison, can request for other local cadre's to accompany them on the mission if it is deemed necessary. Usually, such requests are rare and only needed in high priority situations. In those situations, the local Commander is usually able to provide some, if not all of the requested reinforcements.

Upon completion of the mission, any requisitioned cadre's are then allowed to return to their previous deployment. However, they will usually find themselves missing a few members as these occasions are ideal recruitment opportunities for the ARCs.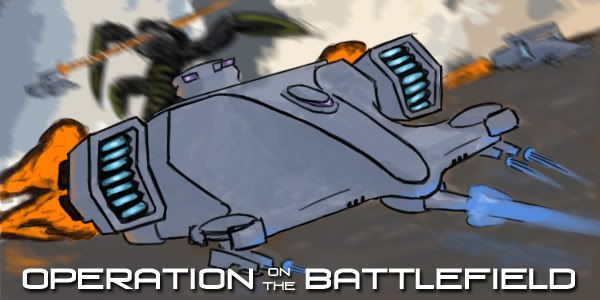 While an ARC is powerful and highly skilled, they are too small to ensure victory all on their own. It is then a necessity that they work alongside other Tau forces to achieve victory. Once successfully integrated into the local Tau military structure, Shas'O's can utilize them as they see fit. While their exact usage can vary greatly depending on the situation, there are three basic utilizations:
1.)
Operate as an elite Hunter Cadre used to execute particularly dangerous missions where their expertise is required.
This is often the case when the ARCs preferred enemy appears while the majority of Tau forces are engaged with another foe. This allows the ARCs the most freedom as they are able to eliminate the threat however they see fit, as long as it does not interfere with the overall battle plans of the local commander.
2.)
Provide reconnaissance information on enemy activity.
The ARC usually stays forward of local Tau forces and relay any important strategic information; this is where the SC is utilized heavily. Often, the AE will operate as the Kauyon lure for the local cadres, their experience against the enemy giving them excellent insight on how to maneuver them into a trap that will be the most effective.
3.)
Spread their seasoned veterans throughout the local cadres to assist all Tau in combating an incoming threat.
In some instances, an enemy can be detected well before it reaches Tau boundaries. The ARCs can then provide training to the local cadres, preparing them to repel the would-be invaders. ARC officers can also be assigned to local forces as squad or cadre leaders, lending their substantial experience to assist. However, the luxury of time is rarely on a local cadre's side and allowing ARC veterans to take command and train their troops cannot be done gradually.
In those instances, veteran ARC Shas'Vre's are briefed on the current situation and then shipped out to take command of select cadre's. Usually those cadre's are ones that are going to face the brunt of enemy attack or be sent on crucial missions in enemy territory. To facilitate a smooth transition, the normal cadre leader is kept in an advisory role to the ARC veteran. This allows for normal cadre activity to continue and prevents any difficulties from arising that are normally associated with a sudden change in leadership. The ARC vet in charge of the cadre will then report directly to the local Shas'O, with the ARC Shas'El being constantly kept up to date on the battles progress.
The dual elements of the ARCs allow for more flexibility, regardless of their deployment on the battlefield. At times the AC can support the local forces, allowing the SC to perform hit and run attacks on targets of opportunity. In some situations, an AE will be the first to engage the enemy, drawing their fire and distracting them while the SC infiltrate. Then when the larger Tau forces arrive, the SC can provide excellent intel and even spring from their hiding places to eliminate key threats and then link up with the rest of the ARC forces. When combat operations come to an end, the ARCs collect their resources and head back to their attendant space craft. Many times after a local cadre encounters an ARCs specialized foe, the ARC Shas'El will debrief those involved, using this as an opportunity to instruct the cadre on how to improve in future engagements.
The true scale of the galaxy, with its various and deadly inhabitants, is slowly being revealed to the Tau. As such, it is nigh-impossible to train to meet every threat in every possible situation. By repurposing the ARC system, enough Subject Matter Experts (SMEs) will be present in the Empire to alleviates some of those training impossibilities by allowing the specialists to maintain an advisory role in combating their designated foe, while the General Population (GP) Tau military can be more broadly trained and focus on waging conventional warfare, thereby maintaining the strategic and operational flexibility that an ARC may lack on a wider scale.
After its initial creation by the Sa'cean Shas'ar'tol, the new ARC system has seen much success and has been adopted by Tau commanders across the Empire. This of course leads to even more variation and refinements to the system. For instance, the high profile commander Shas'O Viorla Ol'nan, has already begun to apply some of the "new age" ARC specialist principles to his own general forces in an effort to better wage war against a primarily human enemy. This has allowed him to successfully requisition Tau forces that have recently seen far more combat action against a particular xeno force and simply dispatch ARC liaisons to these Cadre Commanders to "prime" them in the best way to wage war against human opposition in the galactic vicinity, rather than let them learn the hard way through excessive casualties and unforgiving trial and error.
The new ARC system thus provides a way for Tau of all castes to better defend and prepare the Empire against the many alien threats it is pitted against.
---
Commander Puretide - The Third Meditation on the Way of the Warrior wrote:
Yes, the galaxy is a dangerous place filled with death and disorder. In their ignorance, the established races will challenge the Tau'va at every turn, attempting to deny our people a future which is rightfully ours to inherit and robbing themselves of an opportunity to join us. But as every Tau knows, in the end, all will be made to see that the Greater Good is the only path that will prevail.

After all, change is the only constant in the universe - the wise adapt.
---
So there ya have it! Any questions, comments or criticisms are welcome!