Well, I kept my word and here it is. My guide to painting yellow.
You'll need:
Detail and Fine Detail Brush
A Model! [
Duh?
]
Astronomican Grey
Iyanden Darksun
Golden yellow
Lemon Yellow/Bad Moon Yellow
So you have this:
Stage one: Apply Astronomican grey to the areas you wish to be yellow. Apply thinly.
Stage two: Apply Iyanden Darksun over the Astronomican grey. Apply thinly and use two coats.
Coat 1: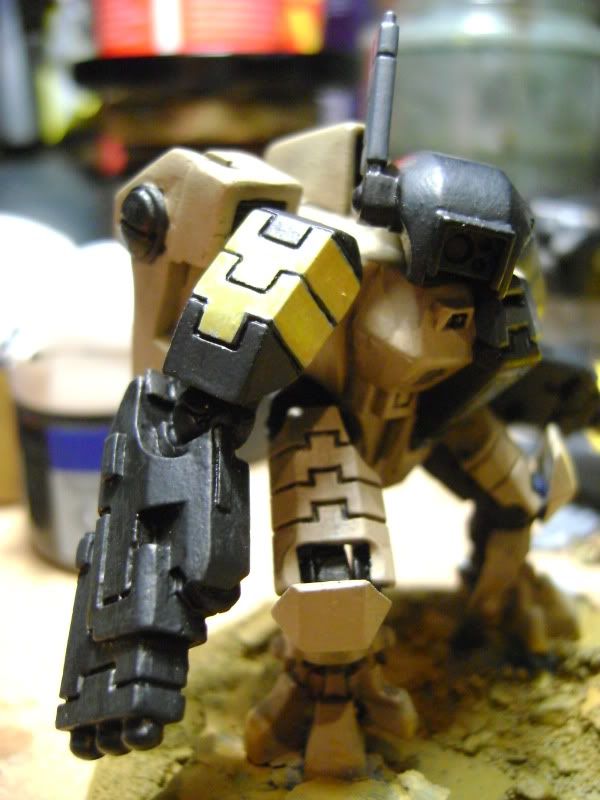 Coat 2: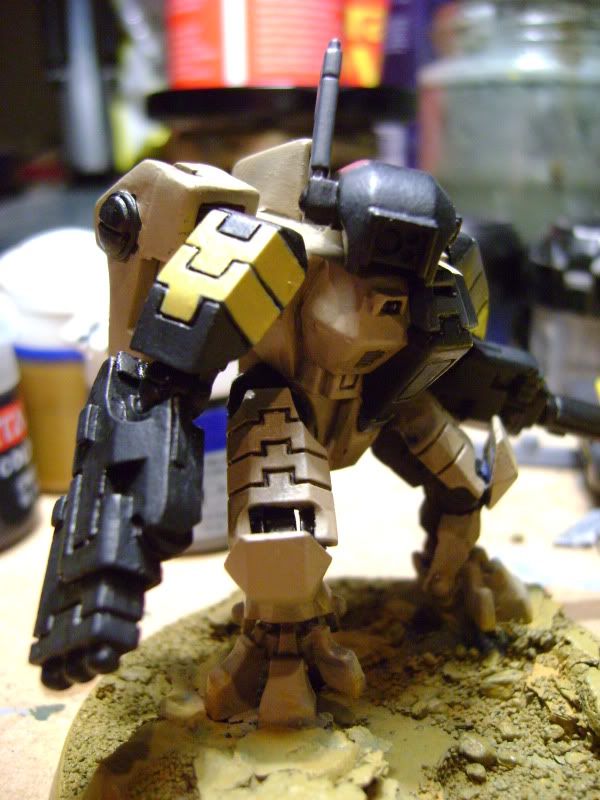 Stage 3: Apply Golden Yellow thinly over your Iyanden. Notice that massive change in Hue?
Stage 4: Highlights. I used Vallejo Lemon Yellow. But Bad Moon Yellow will work fine here. Water the colour down and apply thinly using your fine detail brush.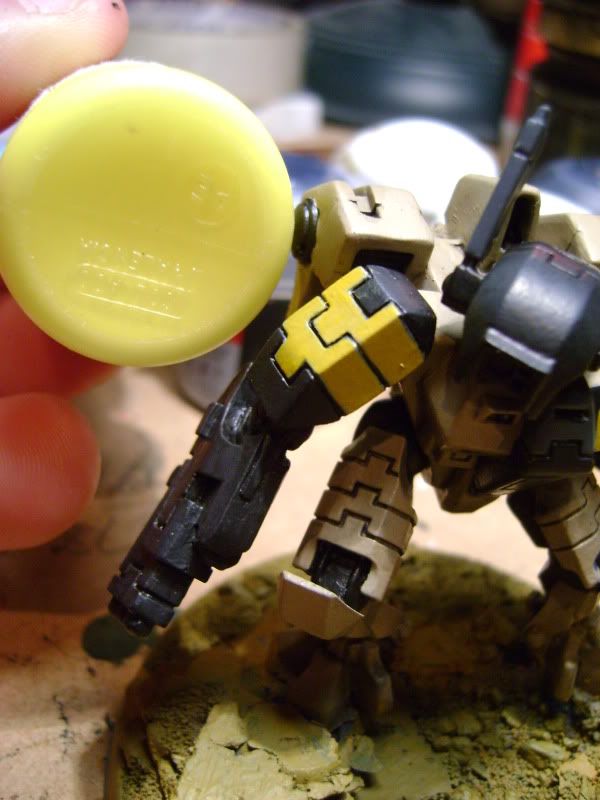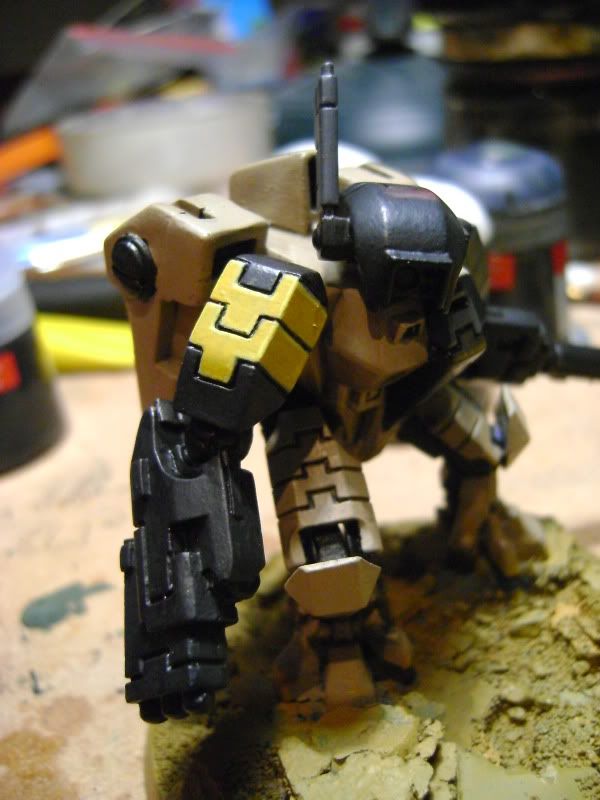 Optional Stage 5: Add a small dot of white to the Lemon/Bad Moon Yellow and go over as a final hit with the highlight.
The Same technique was used above on my Vindicator, only a sepia wash was added after the Iyanden's second coat. Then over brushing the Golden Yellow and Highlights.
[One guess for what Chapter it is... Tael...SHHHHS!]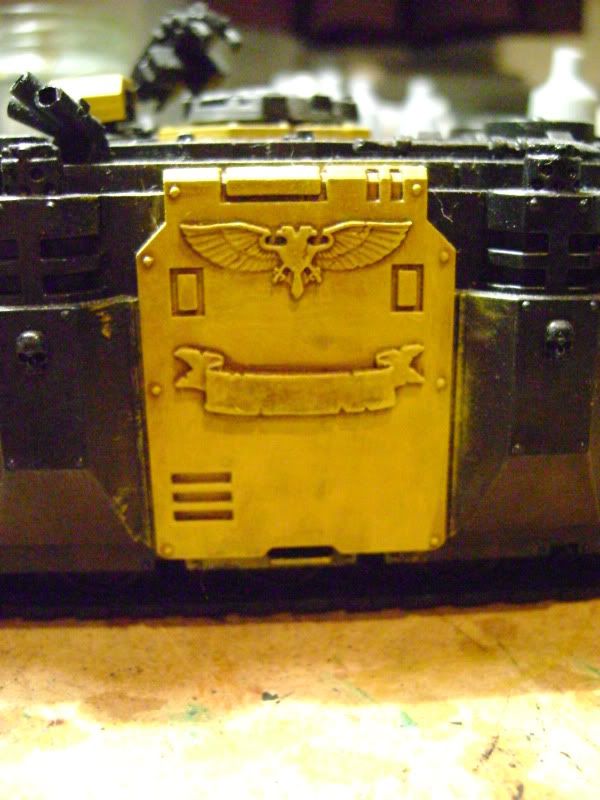 Simple, easy, effective.
Hope this helps you all. Comments welcome. Heck even add some pictures of your own work if this tutorial helped you!
~Ciph