I'm working on the map for Mission 5: Cuocuskan Temple. Right now there is no mention of the temple footprint. Asking Chillrend, he was expecting a footprint equivalent to the bastion with a 6 inch radius circle around the bastion. That amounts to an 18" footprint. Looking at the map with this information, I though the landscape was a little bare. Basically, 48" by 48" with only a bastion in the middle. A little boring. One can always work with that and add elements as he sees fit.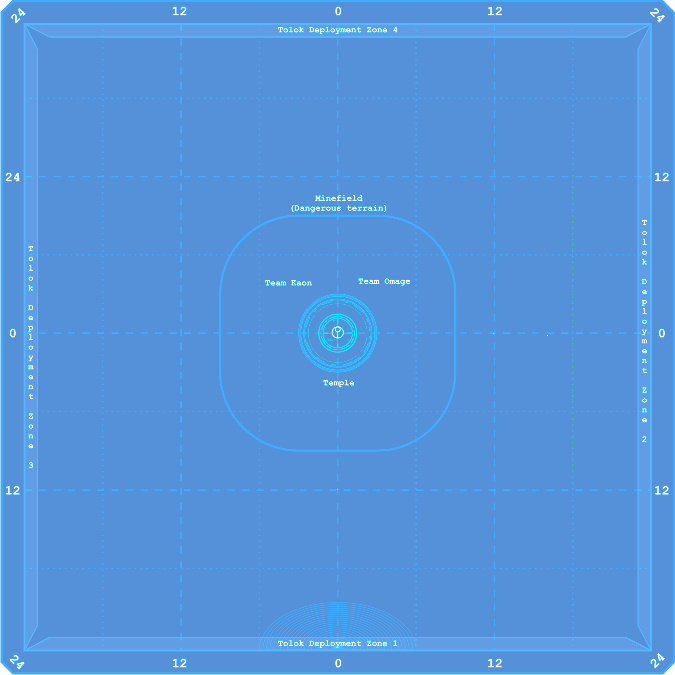 I'm suggesting a modification to the map. Looking at the 18" inch footprint. I suggest making a lizard man temple with a footprint of 18" with stairs bringing the total footprint to 23". The temple is 9 inch tall with three levels each 3" tall and has a 6" square flat top. This makes it a little higher than the bastion and keeps the deployment zone similar. The terrain specification can say that the temple outside of the 6" deployment of the Tau is booby trapped with claymore mines and trip wires. The 6" area around the deployment zone is still considered dangerous terrain. The 3" tiers makes it look like a hill and causes problems for figs moving into the terrain not having the 3" movement required to climb to the next level.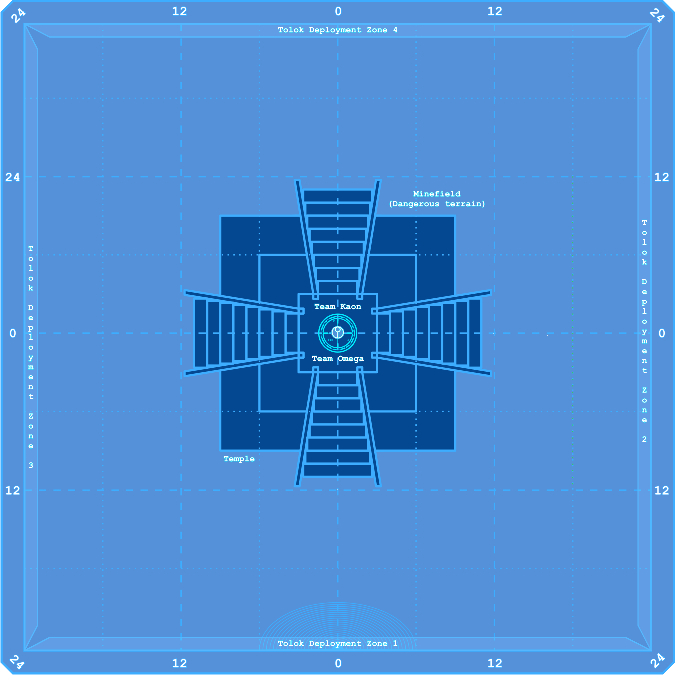 What do you people think? Which one should be the documented map? I like the temple but it does require more hobby work? I don't even mind creating a tutorial to make the temple. I think it's rather straightforward. And, while I don't have the complete timeline of the campaign, it might be a re-usable piece of terrain as the fluff does say that it is an important location.
P.S.: I have also created a map with an alternate background. After doing the planet image, I created a map with a dark background so that the blue would come out stronger.