TOKU'GAWA CADRE
- refurbishment project which has been in stasis for the past two years.
These old pictures are the starting points for future work which may once again stall as I've just downloaded Broken Steel for Fallout3 on the PS3.
and I now feel a Tyranid refurbishment project bubbling away.
Aun
Takeshi Kaga
- in need of a rebuild. He needs to be taller and have some robe remodelling.
Shas' El
Toshiro Kandagawa
Shas' El
Iey'asu
- still waiting painting up.
Shas'Vre BodyGuard
Kow Yokoyama
&
Matsudaira Tadayoshi
Two of the Commanders Bodyguard special issue C-suits featuring the now popular Tael heads. both have shoulder mounted enhance missilepod weapons.
Kuroda
XV8 CRISIS BATTLESUIT TEAM. Pretty standard suits except for head mods.
Hideaki
- XV13 STEALTH TEAM - FW conversions.
Yoshimune
XV25 STEALTH TEAM &
Batu
XV25 Rogue Team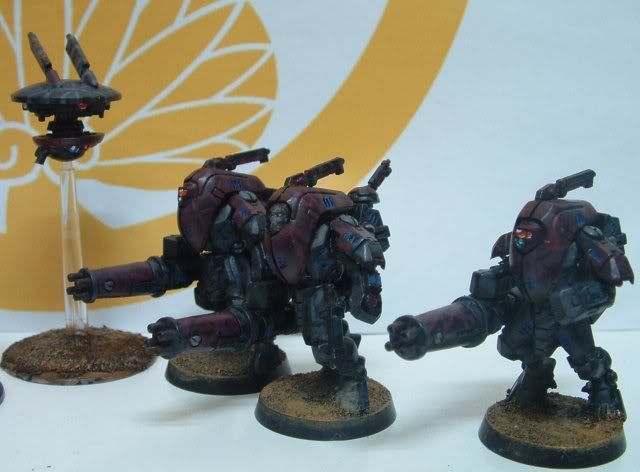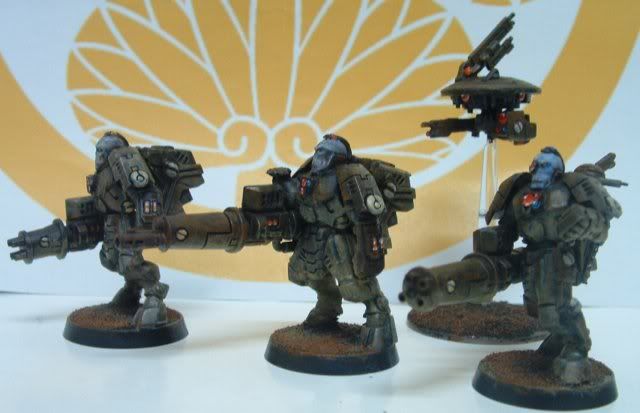 Kato, Furuta, Tsutsui
FIRE WARRIOR TEAMS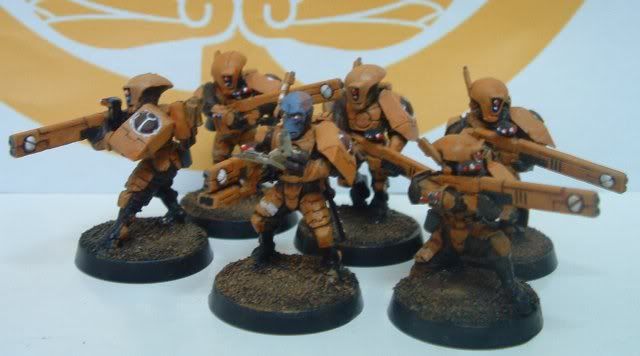 Oda
-Honour Guard FW Team - in need of some extra bling. The Tau version of FlashGitz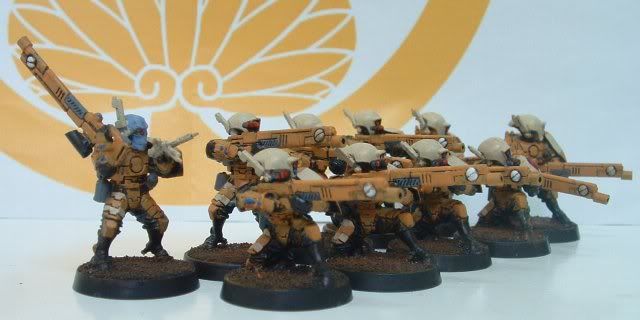 - - - Aux Troop Team -
in concept stages-utilising spare FW legs
Mototsuna, Fukushima
PATHFINDER TEAMS - including Women's Auxilliary Leader
These were the first Tau conversions. Some are green stuff torso on FW legs. I want to give these guys more hi-tech equipment along with backpacks and also decide on a camo scheme too.

Kuchiki
KROOT CARNIVORE SQUAD - led by shaper with Pulse Rifle still awaiting painting.
Now including Kroot Beak Hounds based on concept by
Warlord Imp
viewtopic.php?f=21&t=13783&st=0&sk=t&sd=a&start=20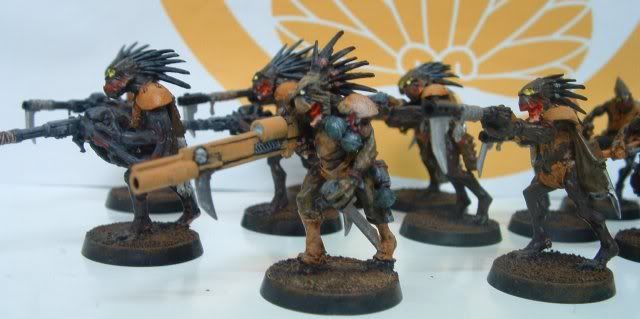 Wakizaka
MOBILE CLOSE ASSAULT (VESPID) TEAM
Todo Takatora
XV88 BROADSIDE BATTLESUIT TEAM.
Also impending project for bulkier & bigger XV88's using two cheap Japanese Anima suits.
Shigemasa, Yoshikatsu, Tamehiro
SNIPER DRONE TEAMS
Devilfish -
Mayuko Takata
DevilFish(Pathfinder S/O) -
Major Motoko Kusanagi
-
still under construction
Based on GreyDeath's Razorfish.
viewtopic.php?f=21&t=3161&st=0&sk=t&sd=a
Hammerhead -
Kei Mizutani
Hammerhead -
Keiko Nadachi
-
still under construction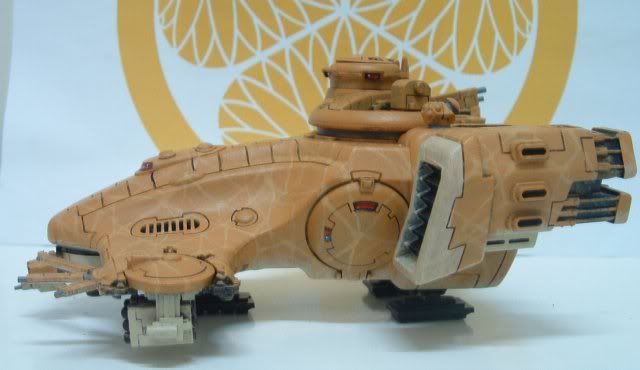 Piranha BC -
Honda Tadakatsu
-the first Piranha was originally unsucessfully painted vomit brown with olive mottle.
Piranha FB -
Terazawa Hirotaka
Skate/TX42 -
Gamo Bit'chu
Multi-role skimmer.