Simple and Inexpensive Alien Vegetation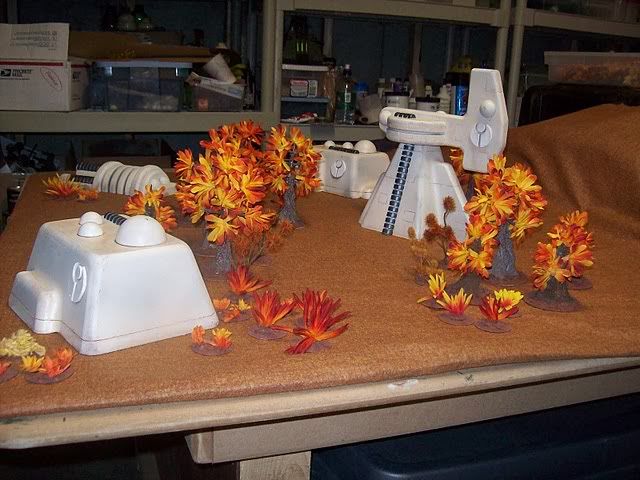 If you are tired of playing on tables that look like Earth all the time you might like this technique. I used silk flowers to make this vegetation. It is very cheap and easy to do. The best part is that it can be done in almost any color. It also takes very little time, in fact it took me almost as long to flock the bases as it did to make the vegetation. My Tau army is painted with a yellow, green, and orange camouflage. Yes, I had to put a little green in it for those times when I have to play on a green table. As you can see they blend in well on this table. No matter what your army color is you too can make vegetation to match it.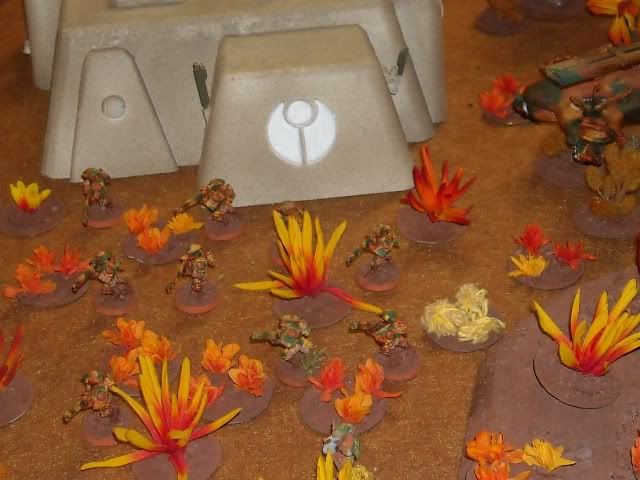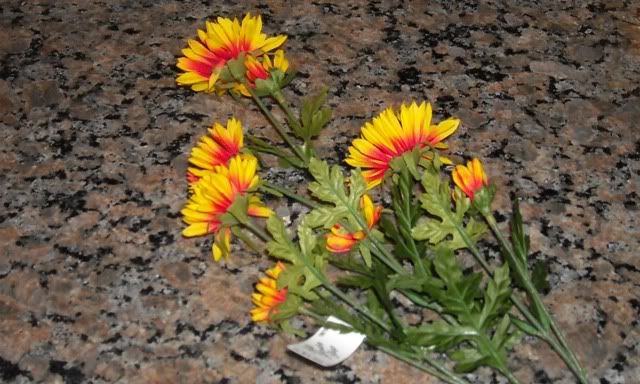 To make silk flower vegetation start by taking the flower apart and remove the petals. Usually the plastic pieces holding the flower together aren't glued and merely need to be popped off of the stem.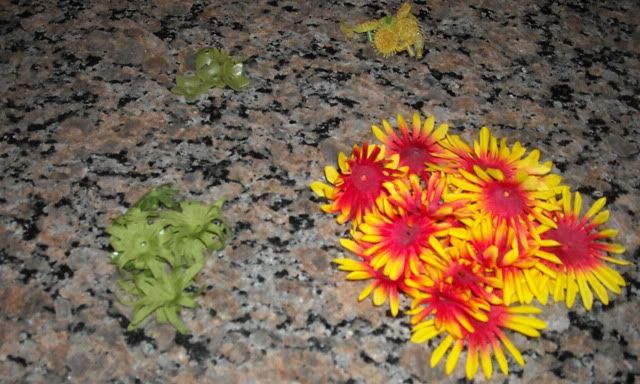 Depending on the manufacturer and type of flower this will give you anywhere from one to six rings of petals from each flower.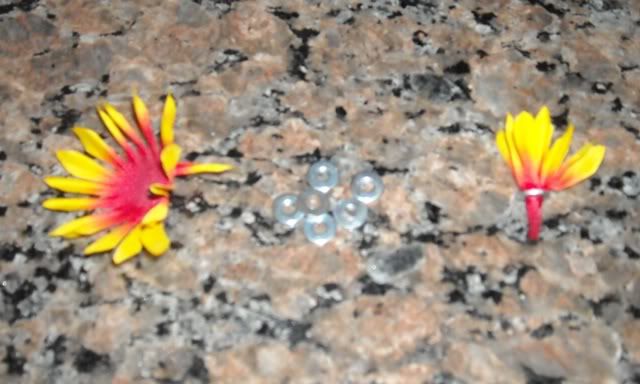 Pull the center of this ring through a small hole and you are rewarded with a fern like plant. This small hole can either be a hole in the base itself, or a small washer that can then be glued down to the base.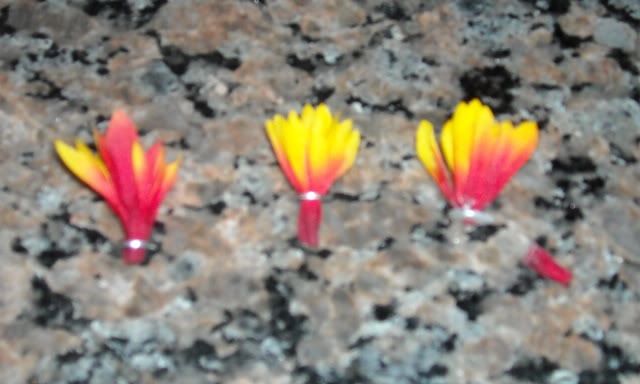 Pull the petals through the hole till you get the desired height of plant you want, and glue it from the underside. After it is dried trim off the extra bit of flower petal from the underside with a sharp knife.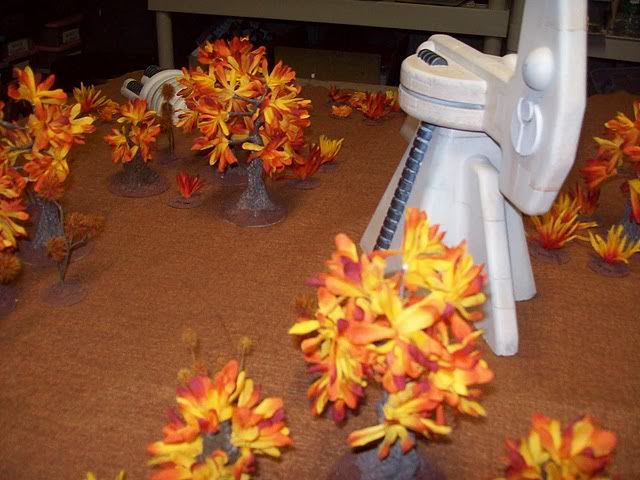 Generally speaking the thinner each individual petal is the better the plant will look. However even a medium sized petal will give you a plant that looks something like a giant cabbage. I have even experimented with using yarn, to make a grass like plant. I would definitely recommend mixing a few slightly different shades together when you try the yarn.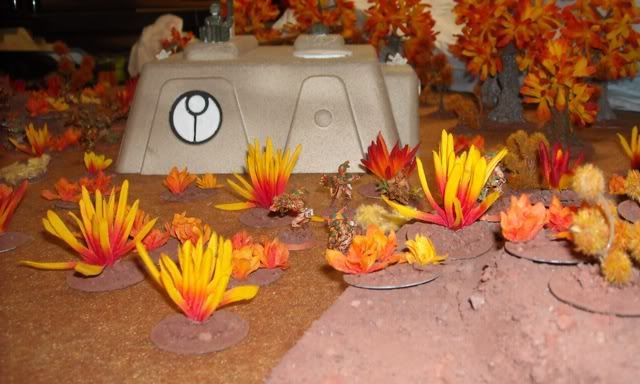 For my bases I use something called a roofing washer. They are very flat, don't ever warp, and are very cheap. They also don't have a hole in them so they are perfect to use for bases. They sell them by the box at the hardware store in the same section as the nails.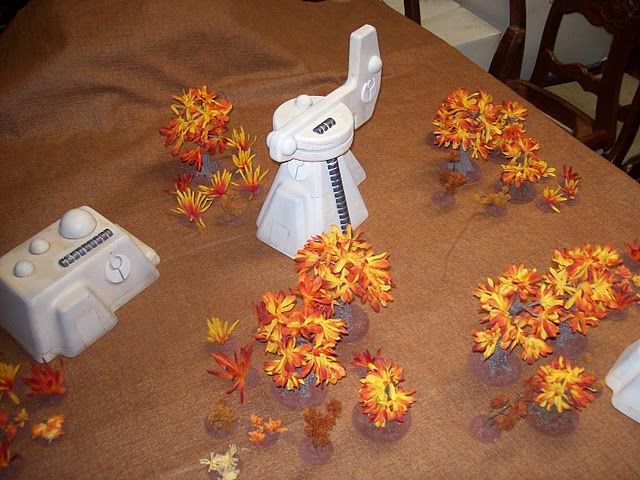 I did the same thing in red for my sons Tyranid army.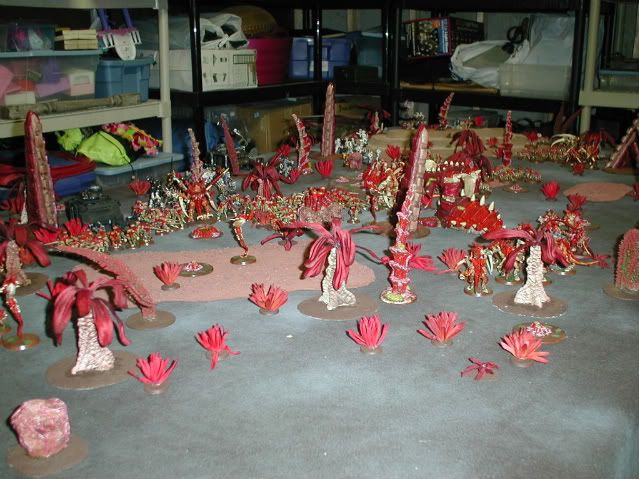 Edited by Shas'El Tael for Tutorial status.