Hello to everyone at ATT.
This is my first post in any kind of forum, I have been lurking here for about 2 years and I finally felt that I had something worthy of posting. I have spent the last few months re-painting my Tau from a Bubonic brown scheme with no highlights to a grey urban camouflage. All the camo markings are freehand and I will post a tutorial if anyone is interested.
My Cadre is supposed to be from the T'au sept, but the white markings disappeared into the camouflage, so I have painted the Sept markings in Tausept Ochre. (Blazing orange on some models, I haven't decided between the two yet) I originally had urban grey bases but found that the bases and the models blended together too much, so I went for a neutral brown as it seems to fit in on most gaming tables. I'm going with the idea that the cadre has been recently re-deployed and haven't yet re-painted their equipment.
I will post more pictures as I complete more units over the next few months. I have over 4,500 points left to paint!
I would like to say that I check this site almost daily and I find it a constant source of inspiration. The quality of modelling and painting here is insane. and I also am relieved to find others on the internet who place a value on spelling.
M'you.
(Edit: Can anyone tell me why M'you shows up as M'you in the post header?)
(Edit 2: Gah! I can't seem to type my username without it being changed!)
Helios command team Shas'vre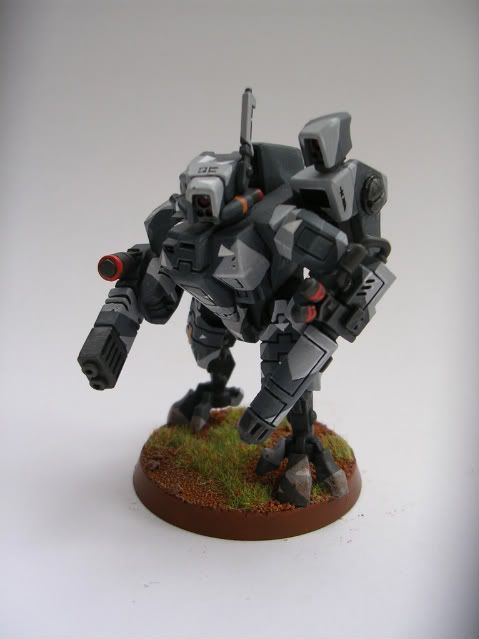 Pathfinder Devilfish
Broadside
Fire Warrior team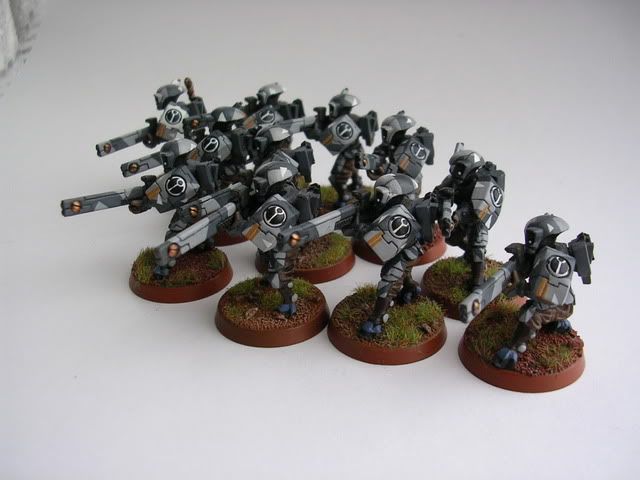 Stealthsuit Shas'ui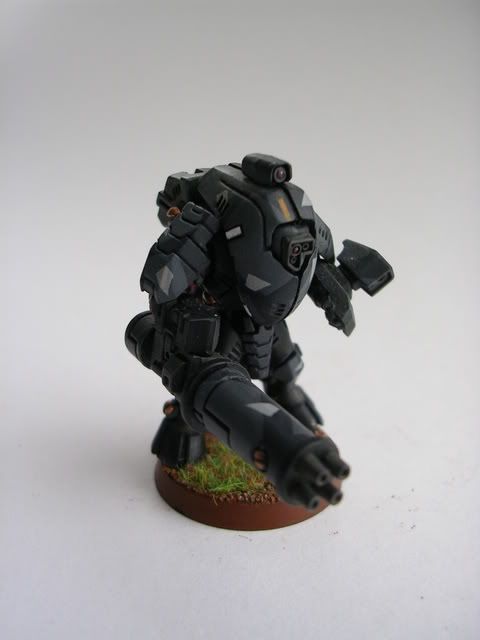 Work in progress XV9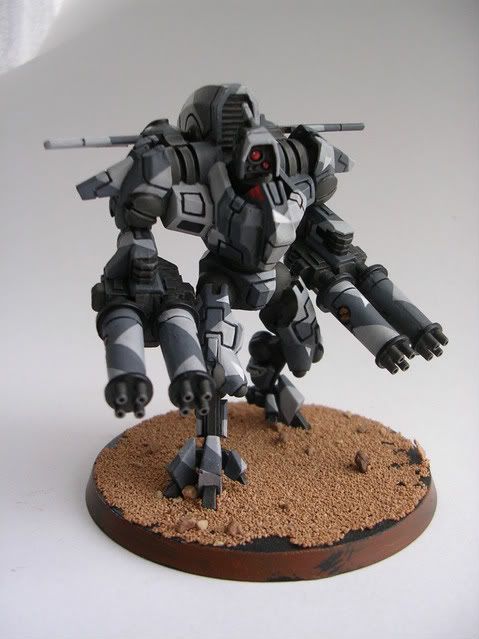 My amazing friends who I love more than anyone else in the world clubbed together to get a Tigershark for my 30th birthday. I still have a lot of white dags to paint on this beast.
KV12 Kroot'vesa armour test model shamelessly copied from a concept by LordDirk.