Militant.Jester wrote:
Wolfs16 wrote:
As for moving this to Project Logs, we keep threads in Painting if they are showcasing just that, painted models or models currently being painted. Unless there is conversion work involved, things usually stay in the painting forum.
That sounds like a challenge....
Why not throw some background in while you're at it?
Anyways. Patchero, this is one of the most inspiring 'logs' I have ever seen with regards to painting. As I've said before, wonderful color scheme and just the right amount of weathering. I really wish I could come up with a color scheme of my own - only my pride is preventing me from flat-out copying yours!
I know it's a lot to ask but - could we perhaps see a step-by-step of your painting process?
Thanks for the kinds words Jester! Such positive feedback can be a real boost!
And yes, I consider this a challenge!
So instead of showing the finished product I will post about all the aspects of me building a Sky Ray.
Since I have completed my first DevilFish I am now a little less unfamiliar with building this cool machine.
So, to keep it exiting, my ambitions are now set a little higher. I want the Sky Ray to be configurable with different weapon loadouts, the turret must be multi-config and the doors must be able to open close. So this build must be able to function as a Devilfish / Hammerhead / Sky ray.
I read some ATT recourses on how to proceed with the turret but wasn't entirely happy.
Unable to swing gun up and down:
viewtopic.php?f=21&t=14454
Too complex:
viewtopic.php?f=35&t=14513
So I had to come up with a KISS (keep it simple, stupid) method of my own.
I used a nail which fits nicely in the drilled hole with a little magnet in the end. Works like a charm!
later I saw the PDF at ATT modeling resources which instructed roughly the same method (without the nail)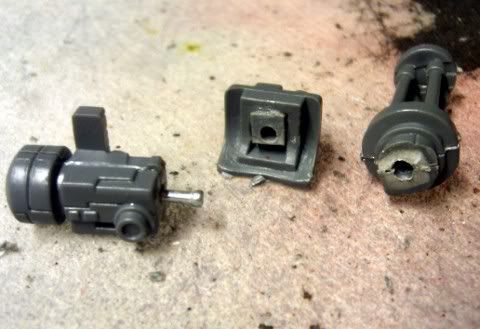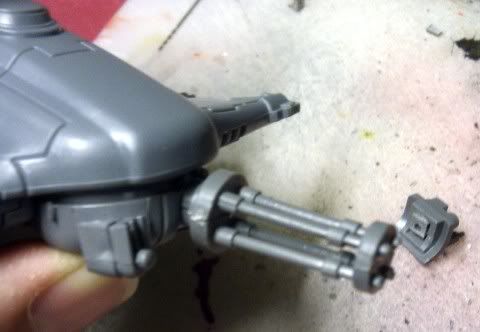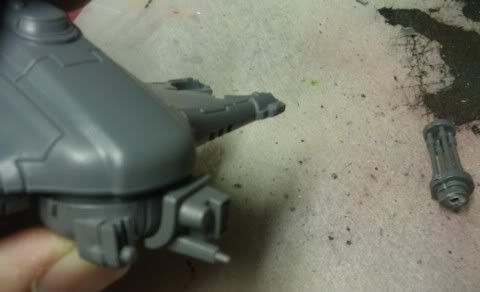 The doors where easy but I had to buy some stuff to get it done:
0.5 mill drill to drill the holes for the door axle and to 0.4 mill fishwire as axle.
As you can see the doors and door frame are already magnetized.
The guns where quite simple to magnetize. I opted for the use of a bigger magnet, just for it's raw magnet powah!
That railgun musn't slump down and accidentally punch a hole in it's own Hammerhead hull.
Now that wouldn't be in the spirit of the greater good now would it?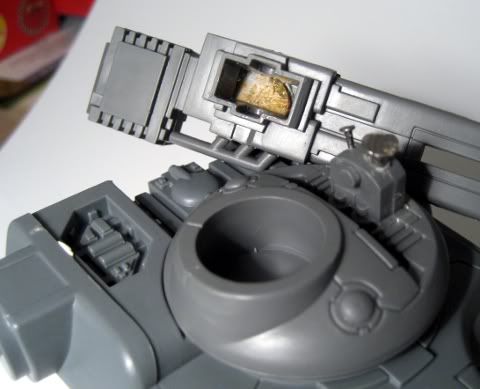 For the Ion gun I had to cut the magnet in half because it wouldn't fit. I allso had to elevate the magnet a bit with some sprue stuff to make a nice fit with the connecting nail.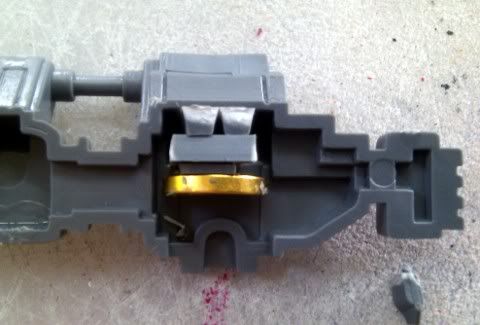 I am quite happy how they turned out, I can even tilt them a bit!
So here i am now (no parts are glued on just yet!):
Railgun config with door closed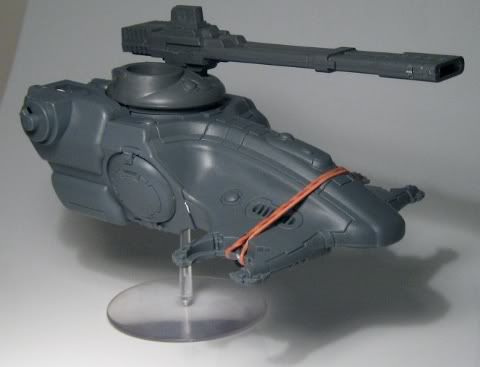 Ion gun config with door open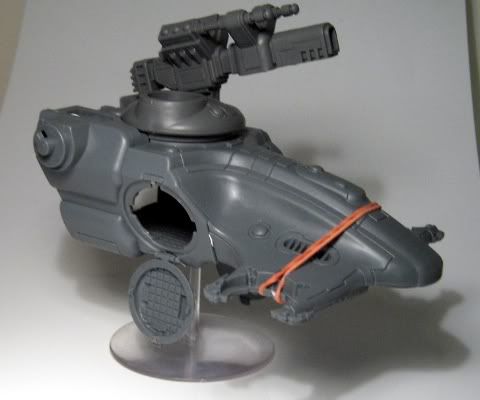 So far, so good!
Next up is the interior. This must be fully painted before i can assemble the Sky Ray any further.
I will keep you guys posted.