Thanks for the feedback guys. I will look into options for bulking up the commander suit.
The shins are indeed a bit flimsy on this dude. Not sure yet how I'm going to approach that one. I will have to go through the old bits box first!
The neck area is still open for debate. I don't want to make the model to stuffed, because I quite like the old fashioned -clunky?- Tau look.
The head section isn't locked either, the metal head isn't really what I hoped it would be. I'll probably end up modding a plastic head to get a more unique look and feel.
I started painting anyway, so here's an early picture.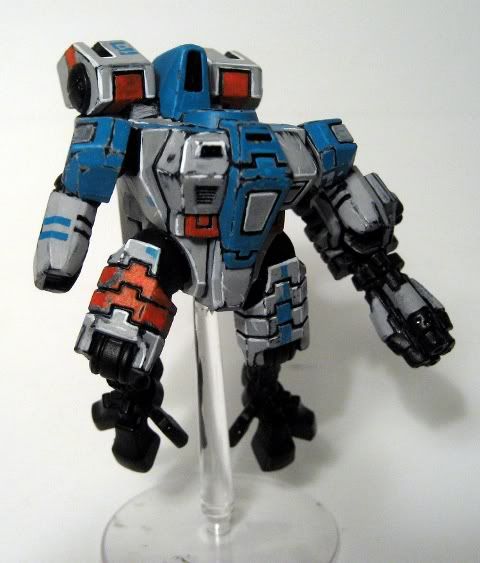 Since this is the commander I changed the colour scheme. The hawkeye Turquoise I used is the homeworld colour of my cadre, which I have earlier used for the symbols on the other units.
My take is that this bloke is a real oldschool warrior and hence his suit will be a bit more weathered than the others.
It will take some time to find that sweet spot where it becomes a nice somewhat realistic weathered suit and not a messy paintjob, but I'll get there!