13th Company Space Wolves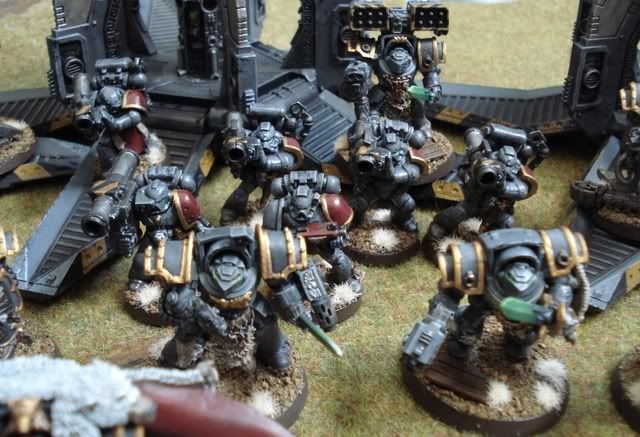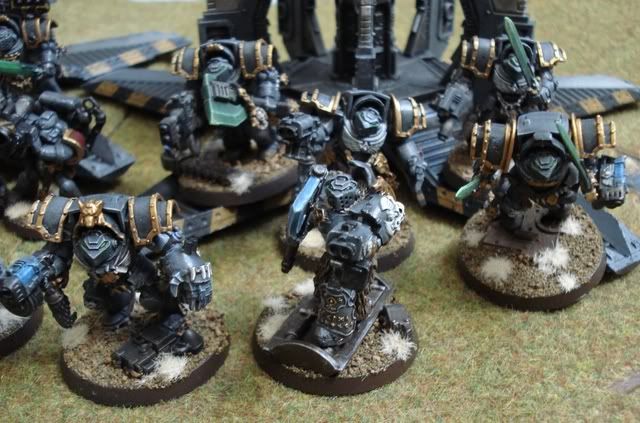 My Logan Grimnar
And my favourite of them all: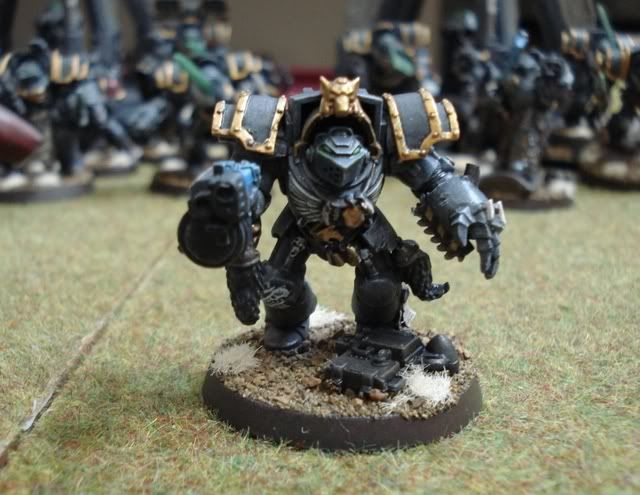 Introduction
To prove that I can and do bandwagon hop onto every Imperial army that GW puts out, I've decided to start a Space Wolf army! This has been quite the trend I've noticed in my current hobby ventures. Although I wasn't doing it to powergame (I play with friends typically and aim to win only slightly more than I lose and adjust my lists to suit that goal).
Financing
This new project was financed by selling off the parts of my Blood Angels that I no longer use (including terminators, drop pods and tactical marines). When I play my blood angels I run a razorback and predator parking lot and had no room for the units listed above.
The Goal
I planned to do a small 'Showcase' army to display some sweet conversions and a theme which is unlike any army I've previously done since while I've always strived to convert heavily and bring something unique to the table, I haven't followed much of a theme. Our local GW store where I play once and a while has a point limit of 1250 so this seemed the perfect size to aim for.
The List:
Logan Grimnar
Rune Priest in terminator armour
4 man Wolf Guard in terminator armour with drop pod
5 man Wolf Guard in terminator armour with drop pod
5 man Wolf Guard in terminator armour with drop pod
6 man longfang pack with 5 missile launchers
Total: 1247
I will put each HQ unit in a drop pod with 4 terminator body guards (one of the five man squads has a cyclone missile launcher that will detach to join the longfangs). I've decided to equip them to abuse them but I won't bother to list that out here.
I'm looking forward to 7 missile launcher shots raining overhead and covering the terminators. Things will either go extremely well or extremely poorly but it will be fun.
Modelling:
Terminator helmets converted with the following: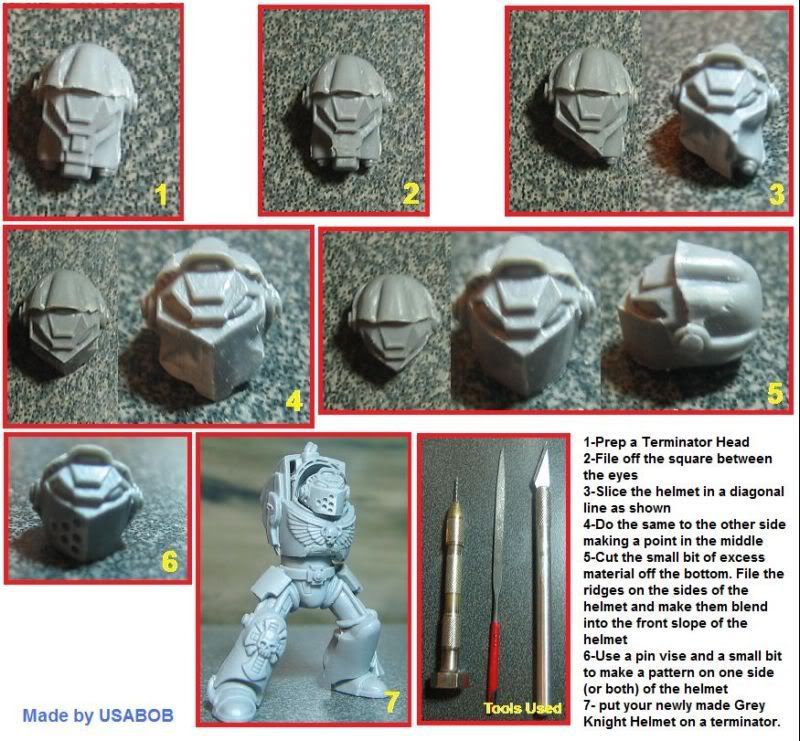 And the shoulder pads are from MaxMini.eu.
The runepriest was made using a SciborMiniatures model. They have a scale
slightly
larger than the standard terminator so they look quite fitting.
Painting:
Since they will be a 13th company-esque army they will be painted in the more dull-grey scheme of years past to fit their more ancient armour as so: