Hello! And Welcome to my workshop! Enjoy your stay! Here you will find painting logs, building, and hints and tips on building, and painting. Also the odd bit of some thing different!
First of all, I'll start off with my Marines as I've worked on them a fair bit. I was stuffed for a Chapter. And I wanted one with a good Back story. I found a pair of colours which matched really well. Black and Yellow. And then I found the Scythes of the Emperor!
At my local GW store they where hosting a painting competition for Fine Cast models. I wanted to make a chapter master. Thrasisus is this known name by fluff. I decided to convert him from Castellan Crowe.
So here we go:
The Model and parts I have at my disposal.
A test fit with the Scythe, and inscriptions filled with filler and super glue.
Icon's removed.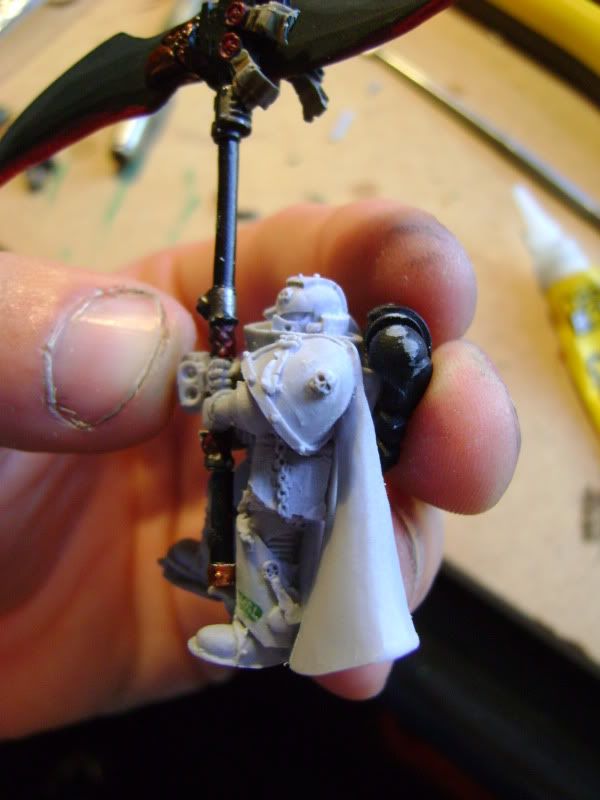 Close up, plenty of bubbles!
First base coat of brown. Then heavy wash of Badab, Black, and Devlan. This gives me the perfect shadows for the yellow.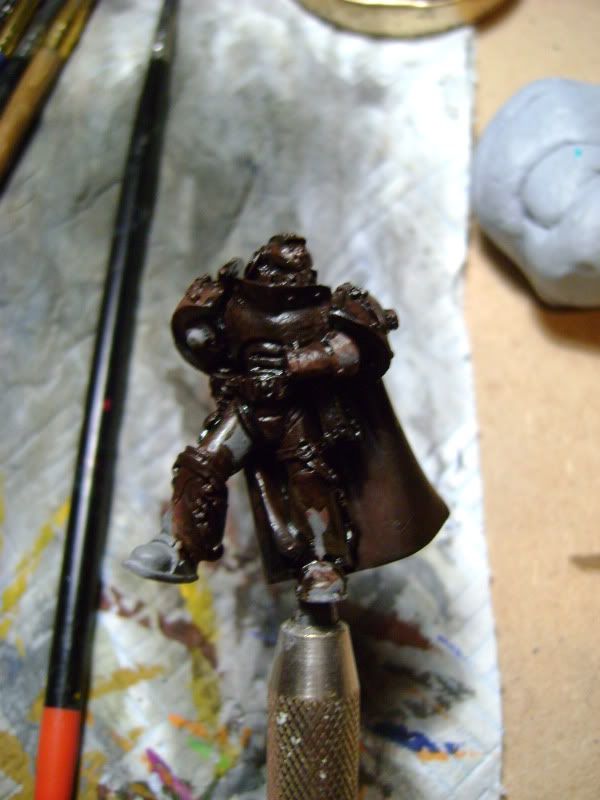 Yellow Area's are base coated with Orche.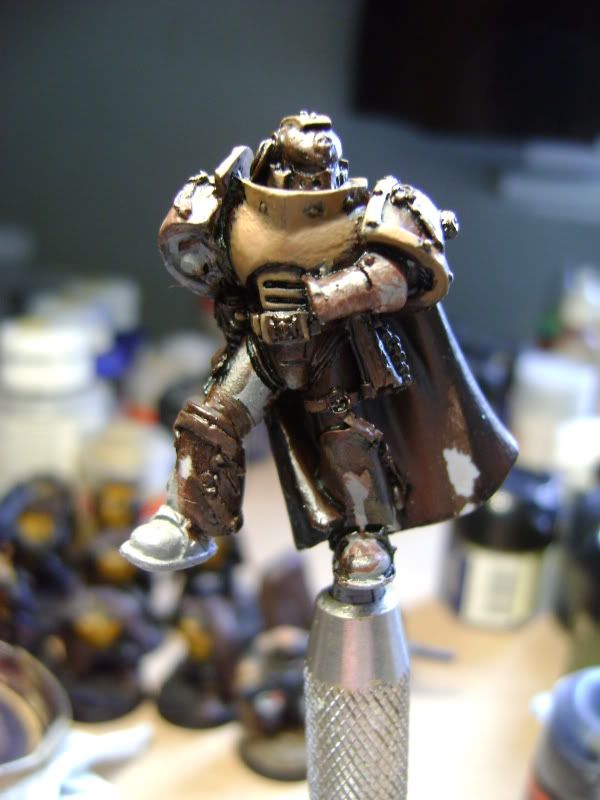 Golden Yellow is mixed with the Orche to give a slightly darker mix. This is added over the base leaving the shadowed area's.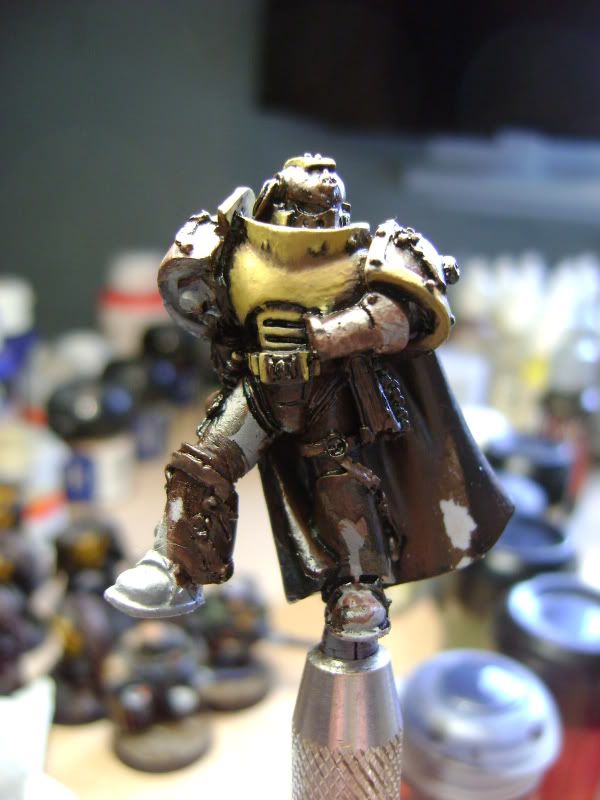 Golden Yellow is applied to the surfaces where the true colour would show. This was done thinly and in many layers.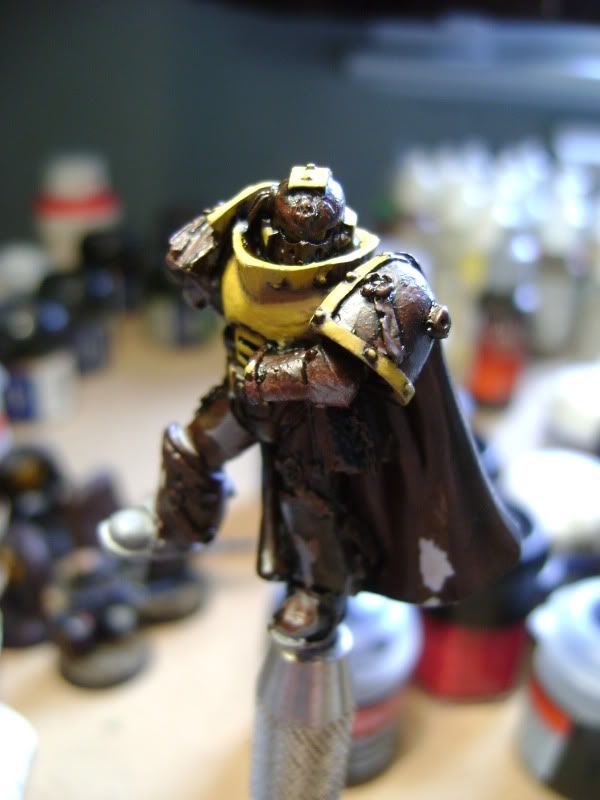 Another View
Highlights! White added to the Yellow. This is the best part. You can now see the yellow "popping". Black is primed as well as the cape.
The cape is done the same technique as the yellow. Find the base coat, add the "main" colour to it, and apply in layers until the main colour is reached.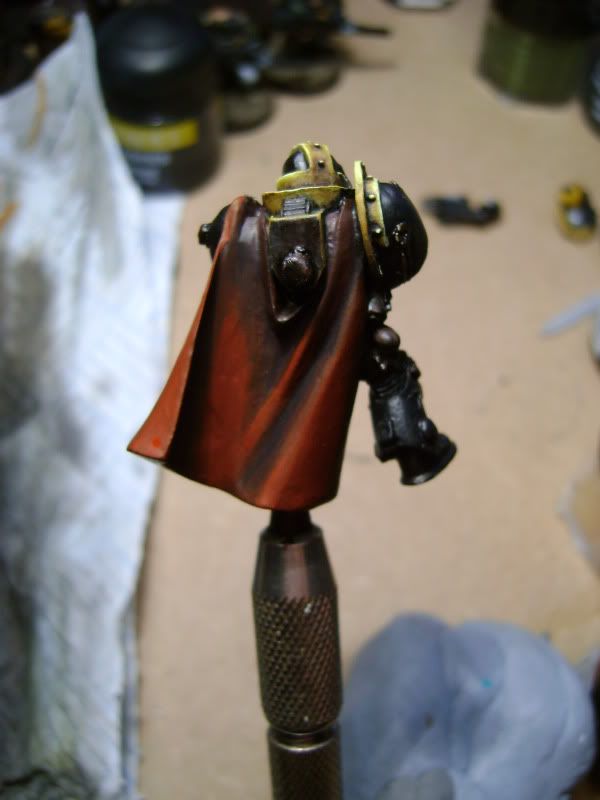 Top view. Notice the lighting?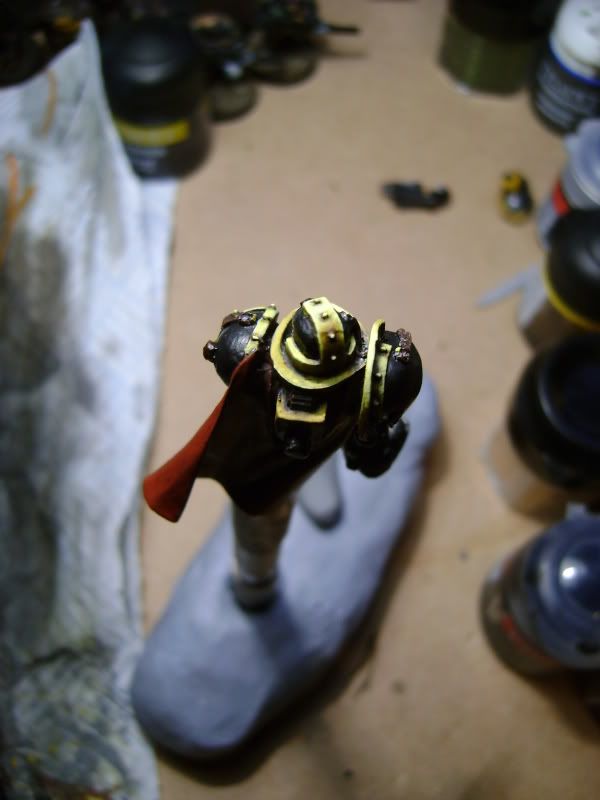 More Highlights are added to the yellow.
Symbols are free handed on the shoulder pad. Dirt and dusting is applied to the cape.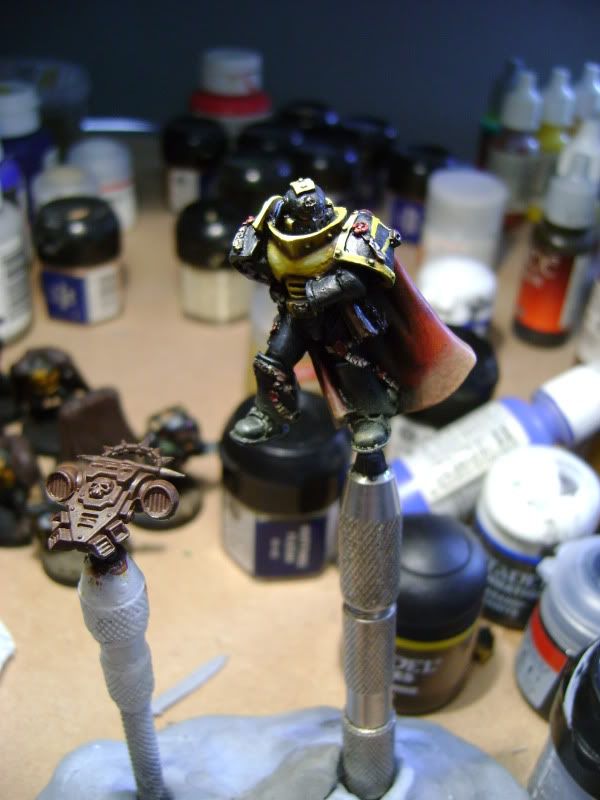 Side view.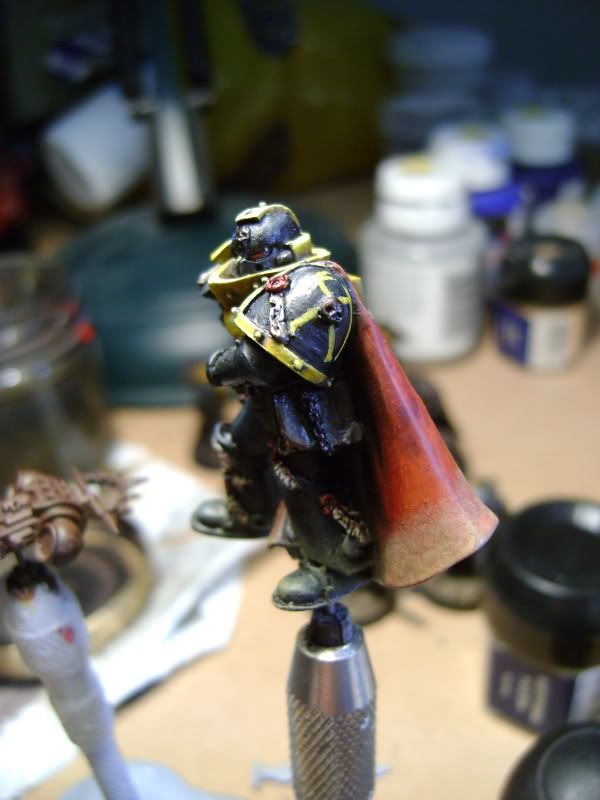 The new base. Any one spot the dead Ripper?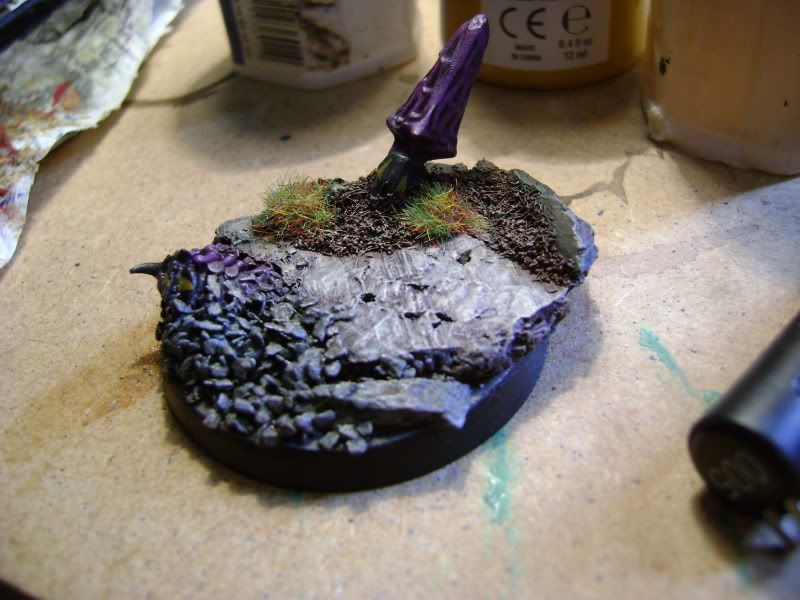 That's all for now! Any C&C please comment! More to follow later. Photobucket uploading is taking a good while with a burnt out Router!