Hello again!
Just wanted to share a progress update of my Eldar flyer.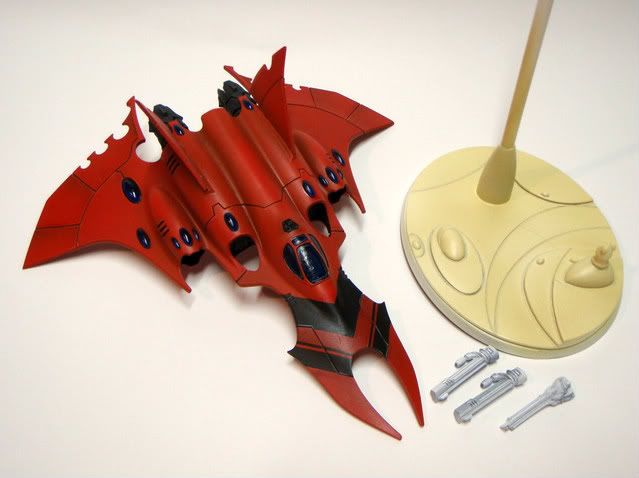 I did some painting, stripping, conversing with
TheAmbit
, MORE conversing with
TheAmbit
, and finally he talked me into accepting what I had and so progress ensued.
Thanks for your patience
TA
!
For those of you wondering why I've done this to a Dark Eldar Razorwing, go back to the first page of the post. I'm still not 100% sold on the stripes, though they look better than when I started:
I want to make a whole detachment of these in various sizes and weapons configurations. Eventually I'd like to try making one from plumbing supplies and sheet styrene. The base is going to get some more attention, and the guns have been primed but need their first shot of paint.
modelglue