Time to share what I've been doing
My current WIP Tau are a much brighter shade of yellow compared to hose already done, which is mildly irritating, but I actually kind of like (it gives an aged look to the darker ones). I've used Bad Moon Yellow, or rather the vallejo equivalent, and damn is bright!
In progress are to XV9s (one TW BC, the other PIGs), an Ionhead, and a bunch of XV15s. Soon to join them (needing u/c) is a bunch of reclaimed Firewarriors, a Devilfish with scanner suite, another Red Piranha and a XV22 Shadowsun that might get converted to use as a Shas'O counts-as.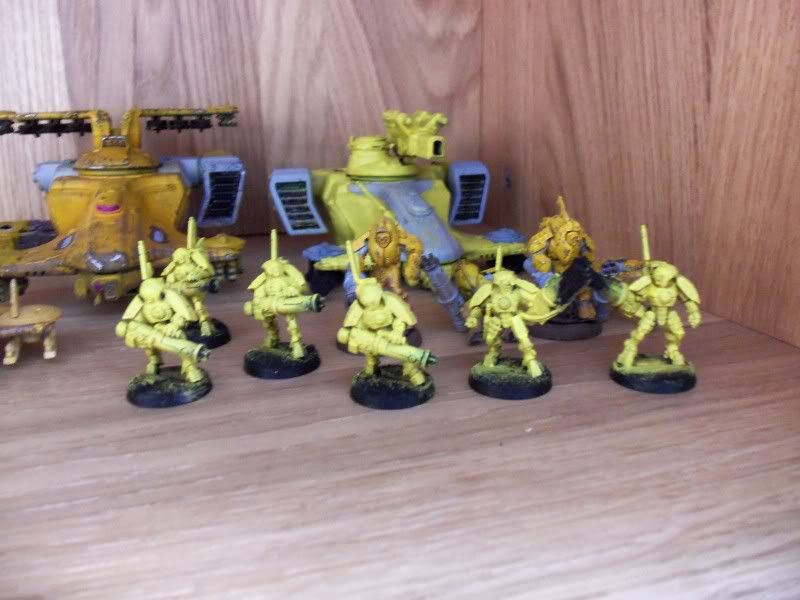 On to Ralai...
After much swearing and pinning and tea drinking I built a baywatch running pose, then spent
ages
applying thin coats of yellow to get a more or less consistent opaque finish.
Then the weathering began. Sponged Charadon Granite, with mithril silver picking out concentrated areas of damage.
Last night I started playing with some FW weathering powders. I lightly brushed Fresh Mud onto he feet, legs and elsewhere, then glooped the model with neat acrylic flow improver, which had the effect of dissolving/dissipating the powder to create an effect like a wash. I then flicked more powder on to we areas achieving a nice wet splatter look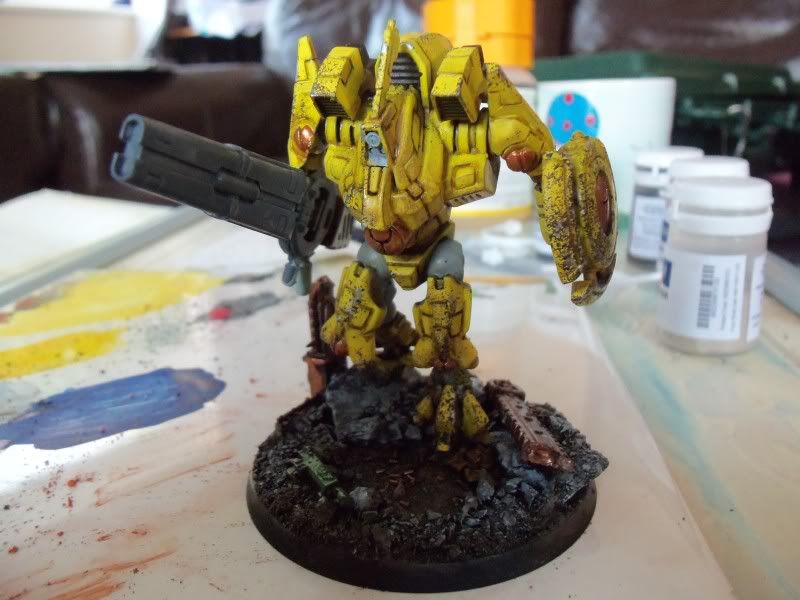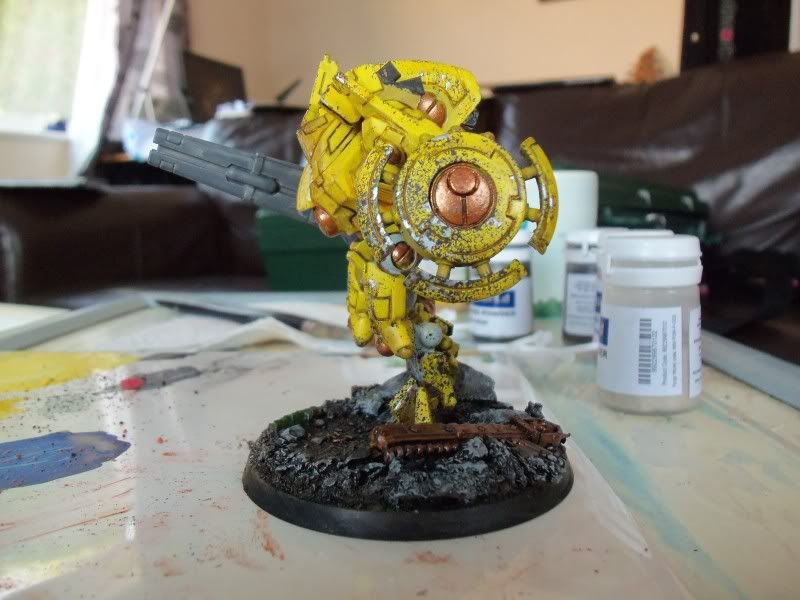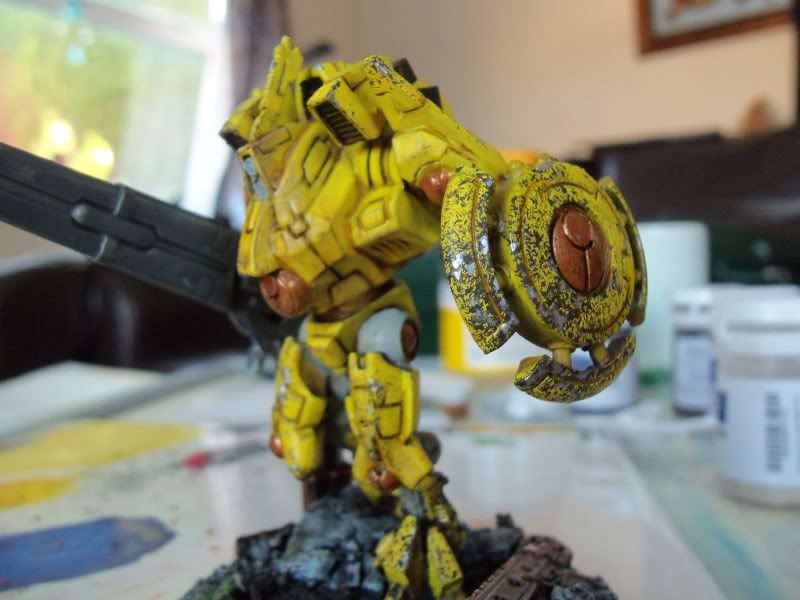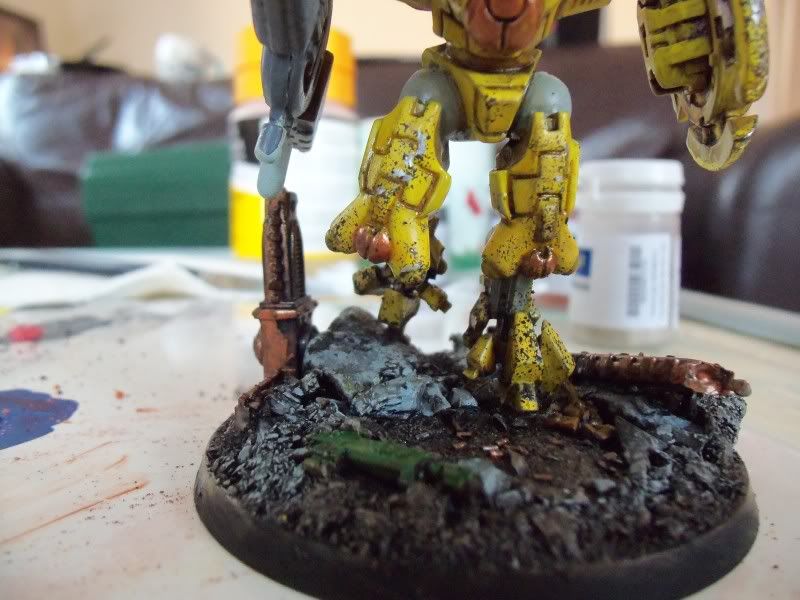 Still a lot to do, but I am very happy with he (quickly achieved) results.